About / Contact Store Poetry Recipes Policies T-Shirts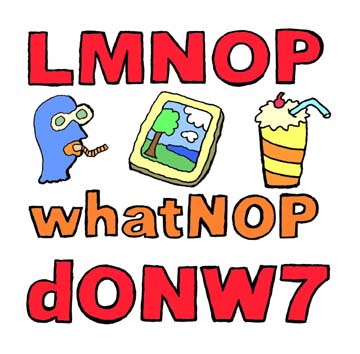 aka







Also now streaming on Apple & Soundcloud.

October 2021:
"Living Tide" Music Video, babysue comics, abstractions & News + Stuff
NEW: Five-part feature on Bill Kopp's Musoscribe.





October 2021 News + Stuff.
A collection of news snippets, blurbs and random thoughts.
Why is news so boring? Simple. It's because the people choosing what becomes news are boring people. I was recently turned onto a cool song and video by the band Gene Wilder's Vacation. The song/video is entitled "I'm Not Better Than Anyone." In addition to the nifty electronic pop music and clever lyrics, the video features nice trippy animation that is soothing and thought provoking. Note that the recording also includes the talents of actor Andy Dick. Neat stuff. I sure have been enjoying "Miss Information," a recently released single from Sugaray Rayford. This guy has such a killer voice. Everything I've heard thus far from this man is amazing. I have always been ultimately impressed by the band The Mother Hips. They have a new full-length coming out in December 2021 called Glowing Lantern. The first single ("Looking At Long Days") is rather fantastic. I have a feeling the new album's gonna be a real mindblower. Maybe one day these folks will receive the recognition they deserve for recording credible timeless music in a world that seems increasingly full of temporary throwaway slop. Speaking of timeless music... I found a whole handful of hard-to-find CDs recently by Stephen Kellogg that were so cheap I felt guilty buying them. Even though he's not so well-known in the big scheme of things this man has recorded some truly classic songs that should've been hugely successful. But at this point in time, like so many other super talented people, he remains an underground favorite only appreciated by those fortunate enough to come across his music by accident. It's amazing that all four Tyrannosaurus Rex albums and the first T. Rex (self-titled) album have never been issued on CD here in the United States. The only way you can get 'em is to buy imports. Considering the fact that these five albums contain some of the best and most creative music ever recorded, this seems negligent and absurd. Even more concerning is the fact that most folks in the U.S.A. still only think of Marc Bolan as some oddball glitter rocker who had a hit with "Bang A Gong." Cool song, for sure...but a far cry from his best. If you want to hear the man at his peak, listen to unforgettable signature compositions like "Throat of Winter," "Elemental Child," "Diamond Meadows" or "Sunken Rags." One of the most talented people I have ever come across in our world is a gentleman named Keith Kozel. A local celebrity in his hometown of Savannah, Georgia, this guy is an amazing presence in our world who is more than worthy of major worldwide support. Kozel has released a new album on his bandcamp page called Good Morning World. This music is inspired and entertaining. Don Campau and Greg Gary recorded another album together interestingly titled Erase and Deny (their first long distance collaboration). On this one, Gary did all the music while Campau contributed lyrics, vocals and artwork. This music is not about money or fame...it's about true creative expression. Don also has a new solo instrumental album out called Observer Effect. Here's cause for celebration...Reverend Peyton's Big Damn Band is back on the road playing live for their appreciative fans. I love everything these folks have recorded thus far. Although it's very very late to be catching on...at long last I listened to some of my Ryan Adams CDs. Wow. This guy's music is fantastic. Who cares if he's not the current flavor or the month? Mr. Adams' music is timeless and absorbing. The more I hear, the more impressed I am. Great Britain-based songwriter/producer Shawn Levande has a nifty new single out called "Just Wanna Be Me." It's a cool melodic track featuring lyrics that ought to hit the center of the target for many. Home recording expert Dino DiMuro has a new full-length out called Project 5. This fellow's music is always well-crafted and engaging. Had a really cool and fun yard sale experience...again. Bought a HUGE inflatable yellow duck that was about 8 feet in diameter (really REALLY BIG). Instead of deflating it, I just strapped it onto the bed of my truck (which wouldn't even nearly hold it all). It looked really weird sitting there making it look like my entire truck was about to head off into the sky. The damn thing absolutely dwarfed my vehicle. Little did I realize that I would immediately have INSTANT FRIENDS everywhere. Not only did all kinds of folks start asking duck questions, but two people even wanted to buy it. That is...they did until they realized how much trouble it was going to be to deflate the huge thing and stuff it into their car(s). Plenty of hilarious moments with that one. The moral of the story? If someone offers to sell you a gigantic inflatable yellow duck for two bucks...BUY IT and get ready for some major league fun. I'm hearing real good things about the new Van Der Graaf Generator box set. Titled The Charisma Years, it includes 17 CDs and 3 blu-rays. According to most people, this is the definitive collection of the band's music. Sounds intriguing for sure... Is politics even more boring than it once was? Or is it just my imagination? The subject has always been dull and monotonous, but it seems to get even more so with every passing year.