END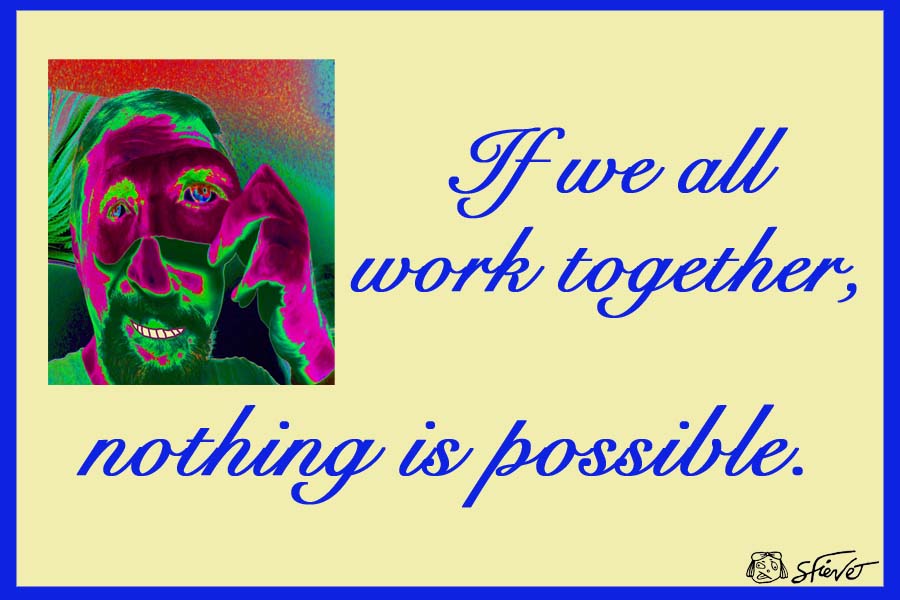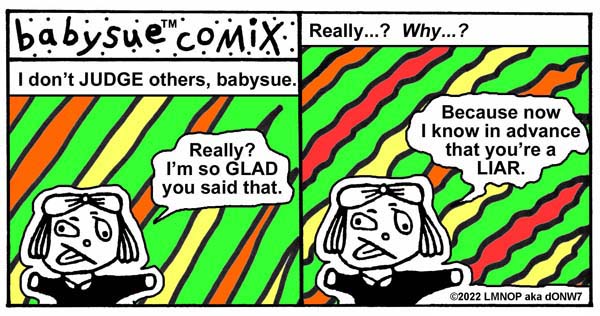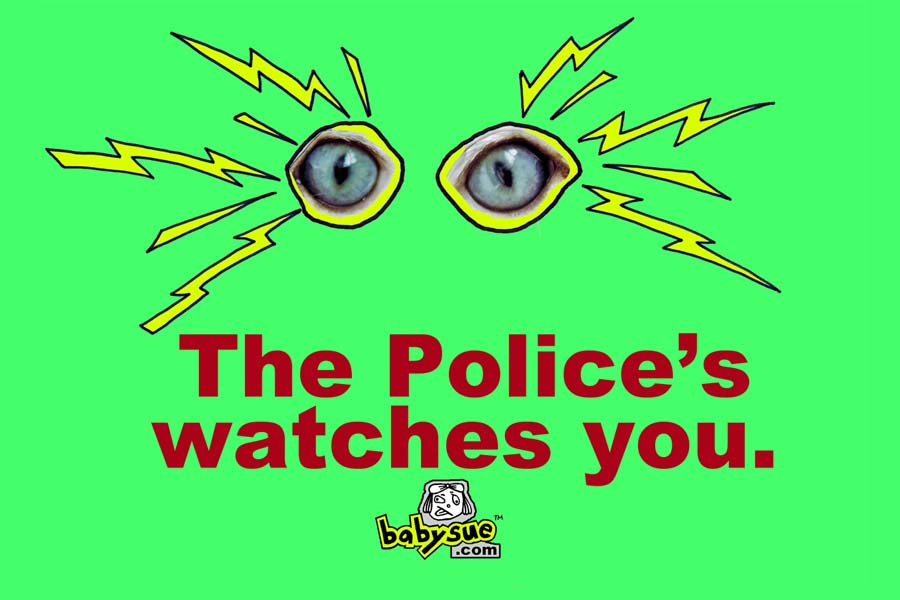 November 2022: News, Views and Perspectives

News.
Reverend Peyton's Big Damn Band has been a favorite here in babysueland for years. As such, I couldn't help but take note of a recent press release sent out by Sad Max Senteney (who plays drums in the band). Senteney has started his own label called River To River Community Records which he created to promote the music from his home region of Southern Illinois. The latest release on the label is an EP entitled Ope by The People Vs Hugh DeNeal. Sad Max describes the group's music as "trashcan Americana." Sounds intriguing. * I've loved everything I've heard thus far from Pasadena, California-based recording artist Julian Shah-Taylor. In a perfect world, this talented fellow would already be a huge success. Shah-Taylor has a brand new album out entitled Elysium and, not surprisingly, it hits the bull's eye dead center. The album features the talents of guest artists David J and and MGT. Highly recommended. * There's a new exclusive on bandcamp that I am loving. The band Hunk has uploaded their second album entitled Hunk II...and it's a cool rockin' keeper. Twelve instantly soaring and grabbing tracks that are immediately gripping and entertaining...and the cover artwork is great. The band's first album was on the Geffen label, but now they've made the intelligent switch to Catskill, New York-based Old Soul Records. The band is comprised of Nelle Hooper, Kenny Siegal, Drew Santarsiero and Brian Geltner. The overall sound reminds me in many ways of babysue favorite Johnny Society, but this just might be because that is Siegal's band. * Last month Florida's Ex Norwegian released their captivating album Spook Du Jour on vinyl. And now the band follows that up with a double CD entitled On The Sidelines: The Albums 2015-2017. As always, I highly recommend anything/everything from Ex Norwegian. Think Like A Key is the most forward thinking record label in the U.S.A. In November the label is also releasing an album by The Gatekeepers, a band utilizing the creative talents of a whole slew of longtime underground favorites including The Residents, Shawn Phillips, Brian Poole (Renaldo and the Loaf), R. Stevie Moore and many more. * After years of waiting, David Bowie fans will finally be treated to the ultimate Hunky Dory package. Entitled Divine Symmetry, the hefty package includes five discs that feature a wealth of unreleased recordings from that time period. What a way to end what has been an incredible year. * Josh Mills' Rarified Heir Podcast celebrated it's 100th episode recently with Daisy Torme as the guest host. And the great news here is that Mills shows no signs of letting up. * California's Burk Sauls released a new underground pop album in 2021 entitled Disentangled (he also records ambient music these days). Better known for his work in the motion picture industry (at least at this point in time), Sauls writes and records intelligent songs that are unusual and intriguing. Disentangled features eleven impeccably produced cuts with strangely puzzling lyrics. * Mark Harris and John 3:16 have a new album out entitled Procession. I haven't even heard this one yet but I already know it's great. Procession is available as a physical CD release and as a stream/download. * The folks at Big Stir Records continue releasing credible music. This year the label has put out several cool albums including Aerodrome Motel by Nick Frater and Handclaps and Tambourines by Librarians With Hickeys. * Wampus Multimedia has just released a new EP by the band Waterslide. Entitled Ray EP, the disc features the talents of Eamon Loftus, Dan Hochhalter, Audrey Karrasch, Steve Burdette, Jimmy Maddox and Mark Doyon. Doyon is possibly best known for his band Arms of Kismet (always a babysue favorite). * California's Altered Labyrinth is, perhaps, the oddest band in the United States that I am aware of. The group's approach is decidedly uncommercial and yet...the music has strange qualities that draw you in instantly. The band has just released a new album entitled I'm A Spider that is, perhaps, their best yet. Warped, skewed underground rock with an odd slant and sense of humor. These guys are always record stuff that is unusual and entertaining. * Perhaps just as unusual in a different sort of way is Vertacyn Arc Materializer. Also from California, this group is something like an art project that collides with curious underground progressive rock. The band's physical releases on the 10GeV Records label are always curious and hilarious. For the latest album (Phlodd), they drilled holes through the covers and CDs (on the area where there is no music) and then placed a small lock through the hole. The lock is removable, after which you can set your own personalized code for the next time you want to "unlock" the album. There is no other band that I'm aware of that presents their music with such a unique approach. * The folks at Words On Music continue releasing exceptional underground pop. The label's latest release is A Whisper In A World Too Loud by the band Almost Charlie. This band writes and records well-crafted smart songs that sound nothing like the horrible commercial crap that's currently ultra-popular in the grand ol' U.S. of A. * Looking for a box set that'll send your mind into the clouds for months? Earlier this year Chrysalis released a Steeleye Span 12 CD box set entitled Good Times of Old England: 1972-1983. The set features all the material the band recorded while they were on the Chrysalis label. Even if you have some of the band's albums from that period, this is an excellent way to have everyone in one nice box set. Plus extra unreleased stuff has been added to the package to make it even more enticing. This set is a must have for anyone into the best British progressive music from the 1970s. There's always been a lot of debate about which albums are best. Always happy to throw my hat into the ring on such issues, of course. I've always been particularly fond of A Parcel of Rogues, Now We Are Six and...especially Commoner's Crown. * The big news in the world of books this Autumn is the release of Mark Sieber's He Who Types Between the Rows 2: Horror Drive-In Will Never Die! It's another whopper...398 pages (!). Sieber's first book hit the bull's eye with tons of horror fans the world over. His writing style is absorbing and genuine and he really knows his stuff. Joe Bob Briggs probably sums the book up best with three simple words: "Honest as hell!" * More spiffy music just released from Lexington, Kentucky's Adam Trumbo. Entitled Modern Communication, this 180 Gram Vinyl album features twelve smart tracks that you won't soon forget. Previously in the band Garland Buckeye, Trumbo always comes up with songs that are intelligent and entertaining. The packaging on this one is excellent. On Feisty Records. *

Fidget Spinners.
The Fidget Spinner fad ended years ago and yet...these cool little things still pop up all over the place. And that's probably because at one point in time so many were produced that there was no way for all of them to be purchased and used. Once everyone lost interest, I started picking Spinners up for almost nothing. I've gotten great deals on these damn things in the past, but NEVER like last week. A very funny Asian fellow sold me a whole damn box of about a hundred brand new Spinners at his yard sale for $3.00 (!?!). Now I'll have free gifts for everyone I meet.

People Prefer Bad News.
Why is almost all national news bad news? I read some articles from a variety of websites on this topic and wasn't too surprised by what I found. If what I was reading was/is correct, the reason there is so much bad news is that people prefer bad sensationalist news. Yup, that's right. When given the choice of reading about something positive or something disastrous, horrible and depressing, most people choose the latter. And it appears that is why almost all news is bad news. The funny part is that most people will tell you they don't like all the bad news and yet...it is apparently the bad stuff that reels us all in.