About E-mails * babysue Store * Donate * Contact Info * babysue * LMNOP * dONW7 * Poetry * T-Shirts * Review Policies
October 2010 Comics, Poems, and Reviews by


aka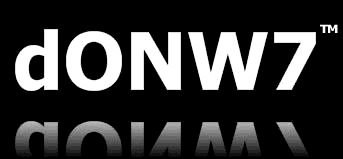 *Top Picks =

Anything worth doing
Isn't worth
Doing.
Astral - Excerpts From Down The Rabbit Hole (CD EP, Vibraphone, Pop)
Really cool slightly abstract guitar-driven psychedelic pop. We haven't heard from this San Francisco, California-based quartet in quite some time... so Excerpts From Down The Rabbit Hole came as a very nice surprise. Four songs here: "Walk and Talk," "Journey to the Center of the Fold," "Narcissus," and "Until the Day"...and they're ALL killer cuts. These guys have some of the greatest and weirdest guitar sounds out there...and their vocal melodies are spectacular. The best news...is that the band will be putting out a new full-length release later this year. YESSSS!!!!!!
Authors Apology - Better Left There (CD, The Gospel of Rhythm Recordings, Rock/pop)
Thick hard pop/rock that packs a punch. This short disc (just under 25 minutes long) features some really cool driving songs that remind us of a lot of underground guitar-driven bands in the United States in the late 1980s and early 1990s. The guitars are loud and up front in the mix...but the band's main emphasis is on song structures and vocal melodies. We particularly like the lead vocalist. He has a focused urgent style of singing without ever sounding forced or contrived. Eight clever cuts here including "Trains Returning," "A Sisters Hand," and "Take the Reigns."
Baby Eagle - Dog Weather (CD, You've Changed Records, Pop)
The latest release from the small up-and-coming Canadian independent label You've Changed. From what we've been hearing, the label is surely and steadily building a solid reputation for putting out cool credible stuff. Baby Eagle is comprised of Steven Lambke, Daniel Romano (who also releases music under his own name), Shotgun Jimmie, David Trenaman, and Colleen Collins. Dog Weather is the third full-length release from Baby Eagle. It's an album full of underground classics created using almost exclusively traditional instruments. The record will probably remind most listeners of vinyl releases from the 1970s and 1980s (even the cover is designed to look like a vinyl album sleeve). This band's music sounds something like early Neil Young with a few slight fragments of The Television Personalities thrown in that add a subtle cool awkwardness to the music. Plenty of groovy cuts here featuring nifty loose guitars and raw slightly unrehearsed sounding vocals. The more we spin this album...the better it sounds. Fourteen direct cuts here including "Day Of Our Departing," "Thistle In Bloom," "Me Vs. The Devil," and "Last Song of the Night." Intriguing stuff.
Sit on your front porch and
React like a
Bastard.
Birds & Batteries - Panorama (CD, Velvet Blue Music, Progressive pop)
We've been saying this for years now...but it bears repeating. If it's on the Velvet Blue label you can bet it's worth your time and money. Incredibly, this small consistently quality conscious company has now put out 136 albums (!)...and they show no signs of letting up. Panorama is the third full-length release from San Francisco, California's Birds & Batteries. The band is comprised of Michael Sempert, Christopher Walsh, Jill Heinke, and Brian Michelson. It's hard to pinpoint an exact sound and style here, as these folks delve into a wide variety of musical genres. But it all basically boils down to cool modern classic pop peppered with an amazing array of surprising sounds and ideas. Sempert has a great voice...never sounding contrived or phony...and all the while coming across totally cool and focused. So many great songs on this 41+ minute album...but our initial favorites include "Panorama," "Raincheck," "The Machine & The Vampire," and "Some Hypnotic Flash." This is most definitely a band to follow. A disc to spin repeatedly for months and months...and an easy and instant TOP PICK. We absolutely love this disc to pieces...



The Brother Kite - Isolation (CD, Clairecords, Pop)
The third full-length release from Providence, Rhode Island's The Brother Kite. The folks in this band have been writing and recording music since 2002. Although they remain somewhat of an underground band, the folks who love their music really love it (and that includes us, of course). Isolation may be the band's most direct and accessible album yet. But if you're expecting sell out crap, think again. Even though these songs have the potential to appeal to a wider range of listeners, they are by no means generic twenty-first century junk. These tracks are heady and ultimately dreamy...and they feature some of the most cerebral arrangements we've heard this year. At the heart of the band's songs are vocals...those wonderfully fine-tuned vocals that sound so great that they give us chills. If you've never heard this band, Isolation will serve as an excellent introduction. Hopefully this album will expand the band's fan base exponentially. This will easily end up being one of the best albums to be released in 2010. Superbly executed tracks include "Martyr For the Cause," "Isolation," "The Great Divide," and "The Pasture." TOP PICK.


Chapin Sisters - Two (CD, Lake Bottom, Soft progressive pop)
Lily and Abigail Chapin are the daughters of Tom Chapin...and the neices of Harry Chapin. But while their music certainly draws inspiration from their family members, these young ladies make music that is much more current and unique than their lineage might suggest. Two is a wonderfully resonant album full of highly melodic songs that remind us very much of the band Sometimes Why (one of our favorite bands of the past couple of years). The album was recorded at an old family farm in New Jersey in order to capture the essence of things like "...tree frogs and wild deer, crickets and waterbugs" (some of which can be heard in the background in these recordings). Lily and Abigail both have wonderfully clear voices...and their harmonies are absolutely out of this world. Albums are all about songs of course...and songs are these sisters' strongest asset. Sincere memorable tracks include "Sweet Light," "Paradise," "Birds In My Garden," and "Trouble." A super strong and resilient album that will surely stand the test of time. TOP PICK.


The Climber - The Mystic (Independently released CD, Progressive pop)
This is a very solid and engaging album from this up-and-coming underground pop band. The first thing that struck us about The Mystic was how strong the rhythms are. These guys write and play songs that absolutely command dancing. The beats are steady and strong and the bass lines thick and driving. The guys in The Climber play a brand of modern pop that is infused with threads of soul and sprinkled with subtle snippets of technology. While their songs sound familiar in many ways...in other ways they have so many unique qualities that they don't really sound like anyone else in particular. The arrangements are always interesting and slightly unorthodox and the vocals are light years beyond what one normally hears. There's a lot to take in here...thirteen tracks delivered over the course of almost 51 minutes. Check out the band's web site (link above)...it features a wealth of information as well as some incredible artwork created by Michael Nelson. The Climber is a band to keep an eye on. These guys are doing everything RIGHT.
Edisun - Edisun (CD, EMI, Hard pop/rock)
Considering how unimpressed we are by music made for money...we're actually rather surprised to find we like many of the tracks on Edisun's self-titled album. We read the press release that mentioned the fact that bandleaders Ethan Isaac and Jonathan Svec are influenced by artists like Bruce Springsteen (barf) and U2 (double barf). Certainly not two of our favorites...so we totally expected to be sickened when we slammed this disc into our player. But instead we found this band's music to be generally likable...and certainly very well produced. Sure, there are hundreds...thousands...of better bands around the world. But for folks who like it smooth and polished...this ain't half bad. Loud pop cuts include "Wide Awake," "Medicate," and "While the World's Asleep."
The Epizootis - Death By Luxury (Independently released CD-R, Pop)
Talk about unpretentious music...(!). The guys in The Epizootis obviously aren't motivated by money...they're offering Death By Luxury as a totally free download on their web site. But if you think because it's free you're going to be getting substandard independently recorded junk...think again. This is a totally engaging, smart, and unique album that features songs with substance and style. The tracks are basic pop rock that sound something like a cross between Claudia Malibu and Bruce Joyner (how's that for obscure comparisons...?). The melodies are super strong...but just as strong are the lyrics (which are usually the weakest link in the chain). The album begins with the incredibly infectious "Warm Vanilla Sugar" (one of the best songs we've heard this year) and then proceeds to deliver ten more substantial cuts...all presented with a genuine and sincere spirit. We totally dig where these guys are coming from. In addition to the lead track, standout compositions include "Barbie On The Run," "Death By Luxury," "Hydroplane," and "Ease It Down." Check out the web site and download this album...it's a keeper. TOP PICK.


Escape Key - None of Them Are You (Independently released CD EP, Pop/rock)
If you don't think press releases and accompanying letters don't matter, you may want to reconsider. If it hadn't been for the intelligent, well-written, funny letter that came with this EP we might very well have overlooked it altogether...particularly considering the fact that we don't cover that many EPs around here. Escape Key is the trio comprised of Matt Hannah (guitars, vocals), Crystal Yakacki (bass, vocals), and Bryan Greene (drums). These folks play guitar-driven underground pop/rock that would not have sounded out of place in America in the mid to late 1990s. The songs are simple and to-the-point...and we get the impression that the folks in the band are playing mainly to have a good time. Six quality cuts here including "No Light," "Vanish In The Air," and "With You." Good solid stuff.
The Fabulous Ginn Sisters - You Can't Take A Bad Girl Home (CD, Lonesome Day, Pop)
We were totally blown away by the latest album by Fred Eaglesmith (Cha Cha Cha). One of the many things that impressed us about that album were the backup singers...The Fabulous Ginn Sisters. Accordingly, we were pleased as hell to receive these talented ladies' second full-length release in the mail. You Can't Take A Bad Girl Home features cool sultry blues-infused pop with attitude and personality. Tiffani Ginn writes the songs...and she comes up with nothing but bull's eyes here. She and her sister Brit have wonderfully resonant voices that really kick. And their backing band is as solid as a brick. Ten fantastic tracks here including "You Should've Known," "Dreams," "Fireworks," and "Redhead Rosie." You can often catch Eaglesmith and the Ginn Sisters on a double bill (during which they each back the other up). Top pick.


Fat ugly cunts
Blaming their fuck ups
On everyone else.
Filligar - The Nerve (Independently released CD, Pop)
These guys sent out their CD in a super slick commercial package. So slick, in fact, that we were certain the music on The Nerve was going to be overpolished commercial crap. But first impressions can (at least sometimes) be deceiving...and upon spinning this CD we were pleased to find that the guys in Filligar actually have a rather loose and friendly sound that isn't calculated or processed. And with this album they offer up a lot (over 60 minutes' worth of music). The band is comprised of Pete Mathias, Teddy Mathias, and Johnny Mathias (the three are brothers) and their longtime friend Casey Gibson. So okay sure...we do get the impression that these fellows are making music with the intent of selling some and making a career out of it. But unlike other bands with similar ambitions, their songs and talent make them worthy of such an ambition. Plenty of cool swaggery pop tunes here including "Robbery (Shocking Love)," "Health," "Wild Nature," and "Slow Night at the Red Sea."
Fun With Atoms - Smart (Independently released CD-R, Blurb, Pop)
Another uplifting pop album from Green Bay, Wisconsin's Fun With Atoms. We've always enjoyed what we've heard from this band in the past. Considering that they've been making music since the 1980s, it is indeed impressive how fresh and spontaneous Smart sounds. Instead of trying to complicate their songs with unnecessary overdubs and annoying technology, these guys pretty much play it straight. Their catchy guitar-driven pop tunes are instantly hummable and they have some of the best sounding fuzzy guitars on the planet. For this album, the guys returned to Smart Studios in Madison, Wisconsin where they did some of their early recordings (thus the name of the album). Sadly, the studio is closing so this may be the last release recorded there (bummer). Ten groovy feelgood tracks here including "Walking the Razor's Edge," "Restless Kind," "I Never Knew," and "Welcome To My World."
If our children
Are our future
Then we have
No future.
The Gertrudes - Dawn Time Riot (CD, Apple Crisp, Pop)
We've always loved the name Gertrude for some reason. It's probably because the name reminds us of so many weird ladies we've seen and/or known actually named Gertrude over the years. So as a matter of course...we instantly wanted to pay attention to this band simply because they were called Gertrude. The name may have drawn us in initially...but in the end it was The Gertrudes' music that won us over. This is a big band. A very big band. There are ten players listed on this album. And the music...hmmm... Is this old time music or new time (sic) music...? Actually, it's a combination of the two. Imagine a modern orchestrated version of The New Pornographers that occasionally slips into bluegrass...and you might begin to have some idea of where these folks are coming from. These musicians take lots of chances on this album...presenting sounds and ideas that in many cases don't normally belong together. Strangely enough, they manage to pull it off...and Dawn Time Riot ends up being surprisingly cohesive and listenable. Eleven unconventional tracks here including "Cliff Jumping," "You Don't Mind," and "Captain John." Intriguing stuff...
God is
Awful.
The Gurus - Closing Circles (CD, Rainbow Quartz, Progressive pop/rock)
The Gurus have got to be one of the best pop bands in Spain. This is the fourth full-length release from this Barcelona-based group...and it's a total mindblower. These guys have a cool cerebral sound that seems heavily influenced by classic artists from the past...and the sound quality of these recordings is just fantastic. The guitars chime with cool flexibility...the vocal harmonies glide by straight from the upper realms of heaven...and the songs themselves have wonderful resonant qualities sadly missing in much twenty-first century pop. There's a lot to take in here as the band presents fifteen songs that clock in at just over 47 minutes. All of the compositions on this album hit the target...but our initial favorites include "I Don't Care About It," "A Walk Again" (wow...), "Strange Believer," and "Lucify Sam." Highly recommended. A easy and obvious Top Pick...


Kristian Hoffman - Fop (CD, Kayo Stereophonic, Orchestrated pop)
Regular readers of our trashy ol' web site(s) may be surprised to find us supporting this one...considering how often we while and moan about overproduced music in the twenty-first century. You may not know his name but you have already heard Kristian Hoffman at one time or another. He was originally in The Mumps...but since then he has worked with some rather mindblowing artists including (but not limited to) Klaus Nomi, Rufus Wainwright, Dave Davies, Russell Mael, Van Dyke Parks, Paul Reubens, and Lydia Lunch. The humorously-titled Fop is a true exercise in excess. Not only are the songs grandiose and overproduced to the point of ridiculous...but the CD case and lyric booklet are also complex and intricate. But strangely enough...this approach seems totally appropriate for the type of songs Hoffman writes. These extremely melodic pieces seem tailor fitted for overblown busy arrangements. Kristian's voice may be a bit much for a lot of people...but to us he sounds like he's just singing in a manner that fits his tunes. Folks into heavily orchestrated pop will most likely fall head over heels in love with this album. Seventeen super intelligent cuts that should please anyone who ever loved Eric Carmen. Nifty cool stuff.
Imagination Movers - In A Big Warehouse (CD, Disney, Peppy pop)
Regular readers already know that we aren't terribly fond of music made specifically for money. That being said...there are occasionally acts and/or artists whose music is both commercial and listenable. The guys in Imagination Movers are obviously making pop music for a very young audience...which shouldn't be surprising as this album has been released by the folks at Disney. True, these songs are super polished, predictable, and don't tax the brain. But ultimately these guys make fun upbeat pop music that can be enjoyed and appreciated by anyone who ever enjoyed bands like Smashmouth. This totally upbeat feelgood experience features eighteen songs including "Getting Stronger," "Luck of the Irish," "Get Serious," and "Springtime."
In Grenada - Break (Independently released CD, Pop)
Groovy upbeat bouncy pop that is almost impossible not to love (!). The guys in Philadelphia, Pennsylvania's In Grenada state in their press release that they draw inspiration "from the pain of country, the joy of pop, and the attitude of rock 'n' roll." That should give you a good overall idea of where these guys are coming from. After spinning Break (the band's debut album) a few times...we decided that this group sounds something like a cross between Buddy Holly and Split Enz...without really sounding too much like either. This short album lasts just over half an hour and features ten songs...and they're all keepers. The band is driven by the impressive songwriting skills of Jesse Leyh...who has a voice that is a perfect fit for modern melodic pop. Feelgood cuts include "Distance and Temptation," "It Doesn't Matter," "Broken Castle," and "On The Line."
Bodhi Jones - Where Does The Time Go? (Independently released CD, Pop)
Canada's Bodhi Jones has been playing the field a little differently than the average musician. Over the past six years he has released three albums and five EPs...all the while playing live to people on the streets of downtown Vancouver. So he's kinda like a street musician who writes and records professional pop music...which is a bit on the unusual side. Musically, this guy is a popster all the way. His songs are slick and melodic...and they could very easily appeal to millions upon millions of listeners. They have a very radio-friendly / download-friendly sound that should appeal to almost everyone. Ten smooth tracks here including "Wake Up," "Waiting On A Sign," "I Wish You Well," and "Blood, Sweat, 'n Tears."
The June - Green Fields and Rain (CD, Rainbow Quartz, Progressive pop/rock)
Based in Parma, Italy, The June is the trio comprised of Chris (guitar, vocals), White (bass, vocals), and G (drums). Green Fields and Rain is the band's second album...and it features a non-stop string of pop songs that range from jangley pop to buzzsaw pop/rock to hard pop psychedelia. The press release that accompanied this disc listed the band's influences as The Beatles, The Byrds, The Stooges, The Sex Pistols, Jam, Oasis, and Kula Shaker. Positive feelgood pop compositions include "Feel The Sunshine," "On Fire," "Smile," and "Seas of Sand." Really excellent vocals on this one...
The Alex Levin Trio - New York Portraits (Independently released CD, Jazz)
The Alex Levin Trio is comprised of Alex Levin (piano), Michael Bates (bass), and Brian Floody (drums). Levin has been played in different places around the globe for the past two decades. He formed his first quartet in the late 1990s in Germany called The Living Room. New York Portraits is a classy album featuring sultry and inviting jazz from a trio that always seems right on the mark. All of the tracks on this album were recorded between 10:00 PM and 2:00 AM because, according to the press release, "If the trio sounds like it's playing late, it's because it's true" (haw!). Classy stuff here, with the main focus being Levin's free flowing technique on the keys. Almost 54 minutes worth of music on this disc that features both originals and covers. Our initial favorites include "My Heart Stood Still," "Last Train To Brooklyn," and "Blues For Charley."
Lizard Skynard - Lizard Skynard (Independently released CD, Hard rock/spoken word)
A band with an obviously strong sense of humor. Any group that can make us laugh within the first 15 seconds of an album deserves to be mentioned...and this self-titled album did just that. The lead track ("Criticism") lasts only 34 seconds and features the following lyrics screamed in an angry rage: "Fuck Anderson Cooper. That motherfucker has to DIE." Haw haw...!!! There used to be so many great hate monger bands trotting around in the 1990s...but in the twenty-first century it seems like almost everyone has gone soft and gooey. Accordingly...it's refreshing as hell to hear these guys spout out their irreverent and socially irresponsible lyrics. Lizard Skynard is bound to piss off lots of folks...and that may be the exact point of it all. In an age of phoney positivity...this band is a nice refreshing jolt of anger and hostility.
The Lovetones - Lost (CD-R, Planting Seeds, Pop)
The fifth full-length release from Australia's The Lovetones. The band was formed by Matthew Tow who was previously in the band Tow City. Joining Tow on this album are Miranda Lee Richards as well as members of The Asteroid No. 4, Anton Newcombe (from Brian Jonestown Massacre), and Chief Nowhere. Lost is a nice slick album full of smart, melodic guitar pop polished to perfection and presented with appropriate restraint. There seems to be a heavy Beatles influence in many of these tracks. The band will be touring Australia and the United States late this year to promote this album. With strong tunes like "City Meets the Stars," "Lost," and "Earths Great Sleep" this one is bound to turn on fans of cool and creative underground music.

The Lucky Wonders - Anyway (Independently released Australian import CD single, Pop)
How can any band sound so sincere and pure...? Hard to believe, but the folks in Australia's The Lucky Wonders make music that really is genuine and sincere. We were blown away by these ladies' last full-length release (and so were a lot of other folks)...and now they're following it up with this juicy little single. Only two songs presented here ("Anyway" and "Think About Leaving")...but they're both superb cuts that are more than worth multiple spins. This sure whets our appetites for more. Only seven plus minutes in length...this little teaser disc most surely is intended to satiate listeners until the next full-length can be recorded and released. We can't wait...
Mariage Blanc - Mariage Blanc (Independently released CD, Pop)
The debut full-length release from Pittsburgh, Pennsylvania's Mariage Blanc. This was such an easy and OBVIOUS Top Pick this month. These guys play the kind of super melodic modern breezy pop that really hits us the right way. These songs are mid-tempo relatively soft pop with a heavy emphasis on lyrics and vocal melodies. The band pays a great deal of attention to arrangements...and yet they never seem to go crazy in the overdubbing department. The band is comprised of Matt Ceraso, Joshua Dotson, Josh Kretzmer, Sam Moumber, and Chris Williams. Not only are the songs top notch, dreamy and ultimately satisfying, but the vocals are absolutely incredible (with harmonies to die for). Can't say enough good things about this one. Killer cuts include "Whatever You Say I Am," "Move On," "From Bangs To Whimpers," and "Origami." WoooooooOOOOOOOOWWWWWWW...... Highly recommended. TOP PICK.


Masonic - Live Like A Millionaire (Independently released CD, Pop)
Wow...this is an absolutely great pop album (!!!). Live Like A Millionaire features songs with cool danceable rhythms, fuzzy guitars, keyboards, and a groovy female vocalist. "So," you may be asking yourself..."what's so great and original about that?" And that would be a damn good question because...there are thousands upon thousands of bands with a sound very similar to Masonic. But in this day and time when just about everything has already been done before...it's the way you do it that matters. And believe us, even though this has all been done many times before...the way these folks do it on this album is INCREDIBLE. We can appreciate how these musicians funded this album. In 2001 one of their songs was used in a Colorado State Lottery commercial...so the band used the licensing fees they got from the commercial to record this album. Pretty smart, huh? Sure beats blowing your money on pot and beer (!). Masonic is comprised of the three brothers Kevin, Brian, and John Mason along with Eryn Gettys and Trey D'Amico. This is a fantastic sounding album filled to the brim with smart catchy pop tunes that STICK. Our favorites include "Lifetime of Deception," "We're Doing All Right," "You Were The One," and "Elijah's Lullaby." TOP PICK.


Mindy Misty - Generic Communion (CD, Handmade, Pop)
The third full-length release from Oslo, Norway's Mindy Misty. If you (like us) loved all the cool underground guitar-driven American rock bands in the mid to late 1990s...there's a good chance you will go totally apeshit over Generic Communion. These guys play loud hard rock with an intense emphasis on loud overdriven guitars. There's little regard for any kind of commercial appeal here as these musicians allow for plenty of spontaneity in their music. Some of the tracks are more moody and peculiar in nature...while others pack a mighty hard punch. We loved the press release that accompanied this disc...making references to the band's "...crude encounters with Chinese Military Police and German autobahn sheriffs." This 37+ minute album features a wealth of cool credible cuts including "Volcano Sea," "Freak Power," "Smog," and "Fountain of Eureka." Top pick.


The Moaners - Nocturnal (CD, Holidays for Quince, Southern pop)
It may be somewhat misleading to label this as Southern pop...but we did so anyway because the term seems to best suit this band's music. When you think Southern pop you probably think of bands like Let's Active or that sleep-eye band from Athens whose name we never mention on our web site(s). But The Moaners are markedly different from these and/or other Southern bands we've heard in the past. Instead of citing Big Star as their main influence (like every other pop band under the sun), these folks instead claim to be influenced by writers William Faulkner and Flannery O'Connor (who we love). The Moaners is the duo comprised of Melissa Swingle (formerly of Trailer Bride) and Laura King (formerly of Grand National). Nocturnal is an instantly lovable album that features slightly bluesy mid-tempo pop infused with threads of rock and some good ol' Southern slang. There's not a bad track here...the tunes are consistently hummable and memorable. Interestingly, pianist Earl Poole Ball flew to North Carolina to add piano to many of these recordings. Killer cuts include "Humid Air," "Cowboy Bob (Ballad of Peggy Jo Tallas)," "Barbarian In China," and "Little Man." An exceptionally classy album from start to finish. TOP PICK.


Morals are for
Sissies.
Motel Beds - Feelings (CD, Fictionband Mechanics, Pop)
The folks in Motel Beds had a bit of a start/stop beginning. After releasing their debut EP (Hasta Manana) in 2003 they then recorded a full-length album that they ended up tossing out. Not long afterward the band dissolved and the members went on to other individual projects. Then in 2009 they got back together...and began being more productive than ever. Although they did previously release a batch of unreleased recordings as a full-length CD, this is their debut full-length studio release. Impressive. Really impressive. Feelings presents smart modern pop with articulate arrangements and spectacular vocals. While basically pop music, the tracks on this album are smart and anything but predictable and generic. The melodies wind around all over the place...coming across sounding just familiar enough to make for great listening while being just odd enough to be intriguing and different. Add killer lyrics and a nice smooth overall sound...and you've got an album that just commands attention. Nine tracks here including "Mr. Salad Days," "Bourbon Skies," "Suckerpunch the Odometer." and "Systematic Destruxx." TOP PICK.


Bill Mumy - Glorious In Defeat (CD, Global Recording Artists, Pop)
Bill Mumy is one of those super cool underground artists out there who refuses to succumb to the fact that he most likely (and very unfortunately) may never be able to overcome the public's memory of him as a child actor. But unlike other child actors who roam around retreading the past and moaning about their situation, Mumy consistently moves forward with his life...and he always manages to come up with music that is totally credible and genuine. We've gotten the impression for years that Bill is probably a really good guy in general--we were always impressed with his involvement with Wild Man Fischer... And Glorious In Defeat cements that impression in our minds. The album features nice subtle guitar-driven pop tracks that are delivered without even the slightest hint of someone trying to sound hip or cool. Mumy's got a great masculine voice and he lets his songs speak for themselves. Totally unpretentious and real, Defeat is yet another exceptional release from this criminally overlooked artist. Highly recommended for folks into Leonard Cohen and Fred Eaglesmith. Great cuts include "Stolen Love," "I Changed My Mind," "Heartfull," and "Love In Vain Blues." Top pick.


Murdocks - Distortionist (Independently released CD, Power pop)
The guys in Austin, Texas-based band The Murdocks got off to a mighty strong start when they released their debut album (Surrenderender) in 2005. But after the initial big splash the band was eventually dropped by their label and things began falling apart. But rather than let his group become a rock footnote, bandleader Franklin Morris restructured the band and effectively began again with the release of the Roar EP in 2007. Distortionist, the band's long overdue second full-length release, was fueled by frustration and anger. It's a hard hitting album full of loud buzzsaw guitars, persistent rhythms, and soaring vocals. While basically a pop album, Distortionist packs a mighty big punch in terms of energy. These guys play super hard...but that never gets in the way of making the messages and melodies come across loud and clear. There are plenty of great guitar-driven tracks here that should please just about any fan of loud hard modern pop. Cool tracks include "OMG," "Sleepy Queen & Charlie Brown," and "Widower." Smart cool stuff.

The Nappies - Next Stop Styx (CD, Cheapskate, Punk/pop)
The folks at Schenectady, New York's Cheapskate Records continue providing the best of the best in modern buzzsaw power punk/pop in the grand tradition of bands from previous decades like The Ramones and The Queers. This time around the label offers a groovy nine track disc by The Nappies (love the name...wonder if there will be lawsuits...heh heh heh...). This band's melodic upbeat pop/rock reminds us very much of The Fastbacks and Shonen Knife, both of which just happen to be key favorites here in the plush babysue office suites. On Next Stop Styx the band plays it straight...blasting out powerful pop/rockers with precision and skill. A totally upbeat fun experience here. Our favorite cuts include "Bubblegum Horror Party," "These Still Do," and "Still Waiting Godot."
People who need
People are
Shitty.
New Mystery Girl - Twist City (Independently released CD, Pop)
Some of you may already be familiar with Chrissy Flatt. Up to this point she has been recording and releasing music under her own name. Her debut album (Wings of a Butterfly) came out way back in 2002. Just recently Flatt made the decision to begin releasing music under the band name New Mystery Girl (inspired by the Roy Orbison tune). On the press release that accompanied this disc Chrissy cites her influences as Buddy Holly, Del Shannon, The Beach Boys, David Bowie, The Pretenders, and The Rolling Stones. So, as such, we weren't surprised to find that the tracks on Twist City are mainly classic pop/rock in nature. The songs are presented simply without unnecessary overdubs getting in the way of the songs themselves. Smooth hummable cuts include "Drop Dead Gorgeous," "South Pacific Stars," "Sally's Rumble," and "Ocean & Moon."
One Hundred Flowers - Mechanical Bride (CD, Stem and Leaf, Pop/rock)
The debut full-length release from Austin, Texas-based band One Hundred Flowers. The seeds of this band began in 2007 when Harrison Speck started making home recordings. Reaction to the initial tracks was strong so in 2008 Speck pulled together a full band that now includes Eva Mueller (keyboards), Amber Nepodal (piano, trumpet), Gary Calhoun James (bass), and Curtis Henderson (drums). Mechanical Bride is a smart album full of melodic modern pop compositions. The songs feature loads of vocal harmonies and thick busy arrangements. Some of the band's tunes occasionally remind us a bit of Chris Stamey. Fans of underground pop will find a lot to love here. Our initial favorite cuts include "Rat Trap," "Three Dresses," "Echoes Diminished," and "Shadow Show." Nice stuff delivered with integrity and style.
People You'd Like To Know: Legendary Musicians Photographed by Herb Wise (Book, Omnibus Press)
This book provides an intriguing glimpse into the world of music in the 1960s and 1970s as seen through the eyes and lens of photographer Herb Wise. Herb was an editor at Oak Publications and was inspired to start taking photographs as a result of his appreciation of David Garh's work (one of the photographers for Oak). This is an interesting book on many levels. Wise obviously had great taste in music in the 1960s and 1970s. He managed to photograph many important artists who, at the time, we certainly not the legendary cult artists they are now. He tended to photograph musicians as they really looked...without setting them up for shots or having them pose. As a result, the photographs in this cool glossy large book come across more like a collection of home photographs than a grouping of publicity stills by a celebrity photographer. So many interesting folks featured here...Frank Zappa, Mott The Hoople, Todd Rundgren, Lou Reed, The New York Dolls, Nick Lowe and more...and they're captured at what were perhaps the pinacles of their careers. Great stuff from a historical perspective that will probably appeal to a wide range of people. Great coffee table book.

Roosevelt Dime - Modern Music For Old Souls (Independently released CD, Pop/soul/ragtime)
Although they reside in Brooklyn, New York...after hearing their music you'd swear the guys in Roosevelt Dime were residents of New Orleans. Modern Music For Old Souls is a jolt from another time zone. Instead of playing the latest cool style of modern slop, the guys in this band play ragtime pop that has a great deal in common with artists from the 1930s and 1940s. The songs feature bouncy rhythms, banjo, and horns...and plenty of great singalong vocals. Nothing but upbeat feelgood tracks here. We'd be willing to bet that these guys are a total crowd pleaser in concert...
Nathan Sexton - Grave (Independently released CD, Pop)
Nathan Sexton is originally from Calhoun, Georgia...probably one of the most God-awful places in the entire universe (you never ever want to go there for anything EVER...they have the worst yard sales on the PLANET). But young Nathan has used music as his way of getting out and about...and has even managed to do quite a bit of touring of late. And he's landed some dates at some rather impressive small clubs up and down the East coast. Sexton has a really cool fluid way with a guitar...and he's got a nice soulful voice that is instantly appealing and real. The artwork may be a bit on the plain side...but the music on Sexton's first official full-length album is strong and personal. Cool tracks include "I'm Fine," "Satellite," "Crooner," and "Waiting For the Night."
Rob Skane - Phantom Power Trip (CD, Lofi, Pop)
It always amazes us how many underground artists there are on the planet creating music that is as good as...or in most cases way better than...any of the so-called 'successful' twenty-first century bands and/or solo artists. Add Rob Skane to the list of underground singer/songwriters who is totally deserving of an audience. Skane writes and records basic guitar-driven pop in the same general vein as Nick Lowe. Instead of utilizing multiple overdubs to cover up for a lack of material, Rob writes strong songs and keeps the arrangements simple so that the listener isn't bombarded with unnecessary details. To put it more simply...Phantom Power Trip is a great album full of instantly hummable pop. Skane has a cool understated voice, his melodies are exceptional, and his lyrics smart and inventive. Eleven gripping cuts here including "I Waited," "You Preach Peace," "Let It Be Me," and "The Idiot Show." TOP PICK.


Snort two things.
Snort ten things.
Snort one hundred things.
Snort one million things.
Stimulators - Loud Fast Rules! (CD, ROIR, Rock)
No doubt you are familiar with legendary bands like Richard Hell and the Voidoids, Bad Brains, Suicide, The B-52s, and The Cramps. But most folks probably aren't too familiar with The Stimulators, a hell raiser of a band that existed about the same time and opened up at one time or another for all of these bands. During their brief career The Stimulators released several vinyl singles before the folks at ROIR offered this album as a cassette only release. The album features the band playing live at a Raleigh, North Carolina club called The Pier in 1981. Now for the first time the folks at ROIR have remastered the tapes and issued this album on CD. The Stimulators were comprised of Denis Mercedes, Patrick Mack, Nick Marden, and Harley Flanagan. As you might expect, the sound quality here is kinda rough and raw...but the disc nonetheless does what it was intended to do...which is to offer a glimpse of what this band was like one crazy night when they were totally on fire...
Kim Taylor - Little Miracle (Independently released CD-R, Pop)
This is a really nifty little album that we want to bring to your attention because it will most likely be overlooked by most people because (a) the cover is rather plain and simple and (b) it is being released as a CD-R. But music is what matters...and Little Miracle features some rather incredible songs by this unique up-and-coming singer/songwriter. What impresses us most about this album is the fact that Kim Taylor doesn't hide behind technology or recording gimmicks. She delivers her songs simply and directly...without lots of busy arrangements and unnecessary overdubs. She has a great voice...so great that she doesn't really need effects to cover anything up. The more we spin this album...the more confident we are that this young lady has a long and rewarding career ahead. Smooth understated pop tracks include "Little Miracle," "Lost and Found," "If I Am Wrong," and "Sharp Cutting Wings (Song to a Poet)." Top pick.


The Televangelist And The Architect - Expecting Nothing Out of Everything (CD, Undetected Plagiarism, Progressive pop)
The third full-length release from The Televangelist And The Architect. This band is the project created by Jerry Chen...a young man who seems to approach music from his own unique perspective. Chen spent more than three years recording Expecting Nothing Out of Everything...and the process ended up being so intense and time-consuming that he let his band disintegrate and he stopped playing live (but note that with the release of this album he is hoping to return to live performances sometime in the near future). So...where does this album fit in out there in the real world...? Actually...it doesn't really seem to fit anywhere because the overall vibe and sound of the songs is peculiar and different. Although traditional pop instruments are utilized, Chen is surprisingly creative with the arrangements. And the songs themselves--while generally pop in nature--are by no means standard and predictable. We can't really compare this to any other specific artist or band because it seems to exist squarely on its own merits. If you're looking for an instant fix, this probably isn't it. But if you're looking for an album that will be more and more interesting over the course of ten, twenty, or thirty spins...then you may just end up falling in love with this album (like we did). Compelling and unusual music...and the artwork is totally killer. TOP PICK.


Vita Ruins - A Day Without A Name (Independently released CD, Progressive pop)
The twenty-first century is a great and wonderful time for music and an awful and horrible time to be making music. The plus side...is that technology has made it so that there are now thousands upon thousands of credible music artists all over the planet. The downside...is that most of these artists are toiling away in obscurity because there simply aren't enough fans to support them all. The guys in Vita Ruins make great music...really great music that is intelligent and extremely well-produced. They released an EP in 2006 entitled Thanks For Your Concern (But We're Okay). Since that time they set up their own studio and taught themselves how to record and mix professionally. It may have been a long wait from the EP to this, the band's debut full-length. But they are apparently more concerned with quality than number of offerings. A Day Without A Name features smart, dreamy, slightly psychedelic modern pop with wonderful melodies and cool free-flowing arrangements. The extreme attention to detail is mindblowing. Eleven tracks here...and they're all zingers. Our favorites include "Godspeed To That Polytheist," "The Purpose of Life," "Coffin Dodgers," and "Bad Dream." Recommended for fans of Starflyer 59. Top pick.


Wax - Melted (CD, Light Year, Pop/rock)
As more time passes by...more and more obscure oddities continue to be unearthed by those who have the time and desire to scrape through the strange little isolated vaults all over the world. Though most folks probably never even know they existed outside of their hometown of Philadelphia, the guys in Wax ended up being important and influential guys in the world of music. The band was comprised of Rob Hyman, Rick Chertoff, David Kagan, Rick Levy, and Beau Jones. The band was only together for a couple of years but they managed to open up for some big name acts in Philly. They went into a studio in May 1971 and recorded some of their songs live to tape. These recordings were originally meant to be polished and prepared for release...but that never happened. So the tapes just ended up just sitting around for decades. That was until Jones (the bass player) was faced with brain cancer in 2009 which prompted the remaining members to finally make these recordings available to the public. For an unfinished album this sounds might finished to us. These guys could really play and they certainly had the potential to become superstars. Though released 40 years after they were recorded...these songs still sound fresh and real. Twelve cool cuts here including "Elmira Lane," "Things She Likes To Do," "Evil Humor," and "It Don't Matter At All." Some of these cuts remind us a bit of The Nazz who were also from Philadelphia...

The Winterlings - The Animal Groom (Independently released CD, Pop)
The Winterlings is the duo comprised of Wolff Bowden and Amanda Birdsall...two folks who have an affinity for smooth melodic pop reminiscent of classic artists from the 1970s and early 1980s. Their original band was called The Orphan Trains but they changed the name prior to the release of this album. Most underground artists are super artsy, super loud, or super weird...so these folks' exceedingly commercial sound is quite unusual for an independent release. In the time period mentioned earlier, these folks' music would probably have been instantly accepted by the public and played on the radio. Nowadays with so many artists competing against one another...most artists find that their identity gets lost in the shuffle. Let's hope that doesn't happen in this case because The Winterlings is a credible musical act with something real to offer. Nice smooth pop cuts include "Take Give," "Bird In The Corn," "Brave Then," and "Belize."
You Are Home - Funzzz (CD-R, Sleep On The Floor, Underground/experimental pop/rock)
True underground music with little or no regard for any kind of commercial acceptance or success. You Are Home is the project created by Matthew Dake...a fellow compelled by the power to create. Instead of aping the latest cool band or trying to recreate sounds from the past, Dake seems driven by the simple desire to be creative and let his music go wherever it wants to go. Funzzz is a peculiar album full of fuzzy guitars and plenty of cool spontaneity. In a world of carbon copy bands it is refreshing to hear an album like this that really doesn't fit in any one category and is chock full of peculiar sounds and styles. Eleven smart classy cuts here including "Funzzz Variations," "Brown & Ground" (great song title, that one...), and "Sex Urchin." Wildly provocative stuff.
Your friends aren't your real friends.
Your job isn't your real job.
Your family isn't your real family.
Your interests aren't your real interests.
Your home isn't your real home.
Your thoughts aren't your real thoughts.
A
A Clever Con - The robot ep
Active Child - Active Child
Ada Jane - Again...again
Trevor Alguire - Now before us
All Night Drug Prowling Wolves - Make it right
Almost Alice - Almost Alice
Alphanaut - Out of orbit
A M Conspiracy - A M Conspiracy
American Sixgun - Gypsy circus & the southern wind vol. I & II
anaROBIK - Operator's manual
Andyblue - Key to the highway
Anti-Social Music - Fracture: The music of Pat Muchmore
Apollo - Past present future|
James Apollo - 'Til your feet bleed
Apples and Apples - Blip
Mark David Ashworth - Bright is the ring of words
Astonishment - Banana sandwich
Athfest 2010 - Athfest 2010
Aviation Blondes - Edge of forever"
Jason Ayres - Chasing ghosts
B
Bachman & Turner - Bachman & Turner
Bad Bad Bad - Uppity
Roberto Badoglio - Re-evaluation time
Balance and Composure / Tigers Jaw - Split CD
Bambara - Dog ear days
Batusis - Batusis
Eric Bell - Lonely nights in london
Lisa Bell - Dancing on the moon
Gary Bennett - You are never nice to me
Sylvia Bennett - Smile
Big Daddy Love - To the mountain
Big Rock Candy Mountain - Big Rock Candy Mountain
Big Tree - Home (here_)
Bingo Puppies - Game dogs
M Bird - Over the bones
Bird Call - The animals know
Black - Sun in the day moon at nigyht
Black Swedes - Tempest
James Blackshaw - All is falling
Peter Block - Peter Block
Blow Up Hollywood - Take flight
Bramble Jam - Move your boots
Riobert Branch - Courage to be
Eric Brendo - Over the dunes and into the cave
British Lions - Live at the old waldorf, san francisco 1978
Brookhaven - When the chorus walks
Linda Brooks - The spaces in between
Reagan Browne - Daydrams in stereo
Bucket Boys - Killing club
Bunky Dodo - Crap
Mitch Burger - Reactive
Busses - Busses
Buzzard Lope - Daybreak
David Byron Band - On the rocks
C
Roger Cairns and Gary Fukushima - The dream of olwen
Jeff Callahan - Empty swings
Suzy Callahan - Big helpless sleep
Kate Cameron - Conviction
Campaign - It likes to party
Camp Rock 2 - The final jam
Jerry Castle - Don't even ask
Cavemen Go - New lives
Corrin Campbell - Game night
Conchita Campos - No one really knows
Canning Is Easy - No food for mama
Jerry Castle - Don't even ask
Castle Oldchair / Kid Primitive Family - Newborn slime / White light
Cave Syndrome - Transient songs
Celadore - Distance is a gun
Championship - Moving at the speed of darkness
Chapin Sisters - Two
Chemical Distance - The pain and the progress
Margaret Cho - Cho dependent
David Christensen - Tribute volume one
Cinnamon Band - All dressed
Claps - New science
Tigger Clarkson - The balance EP
Barry Cleveland - Hologramatron
Coal Porters - Durango
Cold River Lady - Better late than never
Jon Coleman - Make it fast
Collen and Paul - Colleen and Paul
Consortium - 13th hour
Anna Coogan - The nocturnal among us
Copernicus - Nothing exists
Crystal City - Crystal City
Shannon Curfman - What you're getting into
Nick Curran and the Lowlifes - Reform school girl
Cursed Arrows - Telepathic high five
Cuzzle - Drank it up
D
Dairy Cow - Dairy flowers
Dandy Warhols - The capitol years: 1995-2007
Dangermaker - Dangermaker
Dan Le Sac vs Scroobius Pip - The logic of chance
Darklight Corporation - Darklight Corporation
Henry Darragh - Tell her for me
Glenton Davis - Are you ready
Marc Davis - eye.sea.land
Shaun Degraff - Grey area
Delhi 2 Dublin - Planet electric
Grant Dermody - Lay down my burden
Andy De Rosa & Electric Mojo - Unscathed
Shaky DeVille - Shaky DeVille
Frank DiBussolo - Average white cats
Dig Jelly - Predicate
Dios - We are Dios
Doc Weiss Band - Different point of view
Brian Dolzani- Brian Dolzani
Dane Drewis - Rock & soul
Dual Rhythm - Big band
Dubmarine - Chip
Duc'n It Easy - October
William Duke - The sunrise and the night
Dumb Muzzle - Fill 'er down
E
Eastern Conference Champions - Santa fe
Easy Don't It - Plaza ski visit
Eat Muffy - Dori
Early Morning Dunk - Trinkets
Echo Orbiter - Euphonic montage
Efren - Always been a bleeder
Electric Grandmother - Listening party
Elephant Stone - The glass box EP
Esquela - The owl has landed
Ezzer - Tame dreamer
F
5North - Crooked hill road
40 Watt Hype - Push
Faan - Naafer
Fae - No more no more
Gus Fafalios - Night fishing
Falling Still - May all magic guide and change you
Matt Farr - Matt Farr
Brutus Faust - Vengeance is mine
Feldikin - Small songs about us
Fiery Blue - Fiery Blue
Fight the Quiet - Let me in
Fjord Rowboat - Under cover of brightness
Floating Opera - Pony up a go-go
Flynnville Train - Redemption
Foghat - Not live at the BBC
Fond of Tigers - Continent & western
Betsy Franck and the Bareknuckle Band - Still waiting
Jenn Franklin - Girl invisible
Fred Fried and Core - Core 3.0
Friday Night Lights - Original television soundtrack vol. 2
Fugitives - Eccentrically we love
Funky Knights - Funky Knights
G
Matthew Gair - And she whispered i told you so...
Peter Gach - Fresh piano
Jackson Garrett - Speechless
Matt Garrison - Familiar places
General Bye Bye - Girouette
Ghostbeard - Stochascticity
Gills and Wings - EP
Dave Gleason - Turn and fade
Glenious Inner Planet - Glenious Inner Planet
Jen Gloeckner - Mouth of mars
Good Ship - A harbour fair
Good Ship - Avast! wretched sea
Goonies Never Say Die - In a forest without trees
Gospel Claus - C-L-A-W-S
Gospel Gossip - Drift EP
B.D. Gottfried - The warden's picnic
Chris Graham Trio - After-birth of cool
Graze - Give/sell
Great Big Sea - Safe upon the shore
Ken Greves - The face of my love
Gummer - Now about the gum
Matt Gunston - Friday night of the broken man
H
Hamacide - Mighty little machine
Ashbrook Haynes - Not so fast
HB3 - Studies for traps and piccolo
Heart - Red velvet car
Hearts and Minutes - Hearts and Minutes
Kris Heaton Blues Band - R-ME strong
Heligoats - Goodness gracious
Here Come The Birds - Here Come The Birds
Here Come The Birds - Cigarettes
Hetty Black - Animal spirits
His Name Was Iron - Chariots for hire
Hogs In Dandyland - Across a miracle
Lucky Holloway - Up the highway
Ellen Honert - Hummingville
Horse Opera - Sounds of the desert
Hospital Garden - Hospital Garden
Hotel St. George - City boy lemon
Household Names - Stories, no names
Hulon - First impressions
Hunters & Runners - Of classic renown
Hunters, Run! - Life of crime / Oh my ageless brother
I
Ian - Tax pump
Illimanjaro - Boiling point
Indescent - 25 steps b/w silver machine
Irky Strip - Taw taw
Iron Kim Style - Iron Kim Style
Iron Thrones - The wretched sun
It Kills - It Kills
Yuko Ito - Mania de voce
Izztunk - Brintjl
J
Suzanne Jamieson - A sun-up sky
Jammies - East west west
Jack Jeffery - Passage to agadir
Darryl Jenifer - In search of black judas
Howard Jennings - Ready to listen
JFA - Speed of sound
Joie de vivre - The north end
Vicky Juma - Lovers or friends
Sarah June - In black robes
Junk For Junkies - Jam on the toaster
Junkyard Empire - Rebellion politik
Jupe Jupe - Invaders
K
Shunda K - Here i am to save the world
K and K - Picky picky
Kadman - These old bones
Ameet Kamath - Greasy rails
Kenny & Leah - April in Paris
Ihsaan Khatim - Ihsaan Khatim
Will Kimbrough - Wings
Kitsune - Ponystep
Will Knox - The matador and the acrobat
Annie Kozuch - Here with you
Kung Fung - Lousy mercy
L
La Chansons - King and queen of the dance floor
Lachi - Lachi
Lady K and the Kings of Swing featuring Dale Head - Live at Blackhawk
Denise La Grassa - April dreams
Laneous & The Family Yah - I am dog
Richard Laviolette and the Oil Spills - All of your raw materials
Lambs Loaf - Loafer's paradise
Gianna Lauren - Some move closer, some move on
Ellie Lawson - Lost songs
Lawrence Lebo - Don't call her larry
Legendary Pink Dots - Seconds late for the brighton line
Dave LeMieux and House of Soul - Jazz shaped: live at the soiled dove
Leverage - Soundtrack from the original television series
Le Vice - Le Vice
Leslie Lewis - Keeper of the flame
Lille - Lille
L'illon - Warrior angel
Craig Lincoln - Cats and dogs
Linkin Park - A thousand suns
Lions Rampant - It's fun to do bad things
Living Proof - Feel good music
Lloyd Dobler Effect - A mute reminder
Locals - Salt
Locksmiths - Full count
Loden Buggy - Loden Buggy
Loomis Fargo Gang - Humans, nature, and human nature
Lovestorm - Great ocean
Lumpy's Dove - Howdy dover
M
Maaa Maaa Maaa - Meee Meee Meee
Jesse MacLeod - In between homes
Made In Iceland - 3
Magic Bullets - Magic Bullets
Craig Maher - Propel
Makaras Pen - Markaras Pen
Joey Maltese - Night of the muse
Manhattan Valley Ramblers - Ballads and barnburners
Mannish Boys - Shake for me
Marbin - Marbin
Marshall Law - Power game
Mayo Grout's Known Universe - Mayo Grout's Known Universe
Gerry McAvoy - Can't win 'em all
Sean McCann - Lullabies for bloodshot eyes
Rick McGuire - Dust and tears
Shawn David McMiller - Dead friends
John McVey - Unpredictable
Mean Mary - Walk a little ways with me
Mehran - Angels of persepolis
Mel Flannery Trucking Co. - As it turns out
Melvin's Rockpile - Out to lunch
Laura Merrimen - Love letters for lonely hunters
Microtia - Spacemaker
H. E. Miller - Apocalyptic dreams
Kristine Mills - Bossanovafied
Milow The Girl - Days of power
John Milstead - Sides of the soul
Miriam's Well - Indians and clowns
Mississippi Painful - No recession
Modern Superstitions - All the things we've been told
Montana 1948 - Industry demo
Sergio Montoya - Black disco
Moonlit Sailor - So close to life
Moonshine Hooligans - Subterranean secrets
Joseph Patrick Moore - To africa with love
Morlocks - Play chess
Morning Of - The way i fell in
Morrow - Morrow
Steve Morse & Sarah Spencer - Angelfire
Ken Will Morton - True grit
Muy Cansado - Love & fear
My Glorious - Home is where the heart breaks
N
Naaa Naaa Naaa - Neee neee neee
Arthur Nasson - Echo garden
National Rifle - Vanity press
Timothy Nelson - The infidels
New 5 - Introducing
David Newbould & Friends - The long way home: Live from austin
New Heathens - Hello disaster
Next Stop...Soweto - Township sounds from the golden age of mbaqanga
Nickodemus - Sun people
Night Driving In Small Towns - Serial killer
Nine Below Zero - Chilled / refrigerator
Nite Nite - How to touch the moon
Nobody Lives Forever - Cradle bay
O
Trisha O'Brien - Out of a dream
Old Wolf Thoughts - Funeral in the mirror
David Olney - Dutchman's curve
One World Revolution - Transitions
Joey Only - Transgression trail
Open Mike Eagle - Unapologetic art rap
Optimen - Fire fighters
Optimen - The out of money experience
Orange Velvets - Fuzz, beautiful fuzz
Willard Overstreet - Something to hold onto
P
Paa Paa - Tower of Paa Paa
Packway Handle Band - What are we gonna do now?
Steve Palmer Band - Apparition
Paperdoll - Ballad nerd pop
PaperSunFlower - Clouds
Jesse Payne - Nesting
Pecolia - Lots of little goodies
Jana Peri - Ballerina of the bowery
Pierce The Veil - Selfish machines
Adrienne Pierce - Oh deer
Pistol Whip - Terminal
Plethora - Pinata protest
Point A to Point A - The reggie pittman-loren daniels quartet
Kristin Porter - By the light of the moon
Project Do Not Ask - Project Do Not Ask
Prospect - Talk EP
Public Good - A varied program of stereo dynamics for your wild nights alone
Public Good - No. 1
Public Symphony - Inspire
Pumpy Doo - Ramper squiredom
Push - A naive push to escapism...
Q
Quaaker - Quaaker
Quick And Easy Boys - Red light rabbit
Quick Before No - Harp #138
Quinn's Qui - Rilly rilly ucker
R
Raa - Lincoln's dumb
Rael's Floss - Rizznio
Rakehells - Please yourself or the devil in the flesh
Red Line Chemistry - Dying for a living
Amy Regan - Amy Regan
Remaindermen - Border states
Sean Renner - The blossoms of armageddon
Ricky Reilly - As many times as it takes
Ria - Ria
Will Richards - One more chance
D.B. Rielly - Love potions and snake oil
Rockabye Baby! - Lullaby renditions of Journey
Rockabye Baby! - Lullaby renditions of Elbis Presley
Rooms - Rooms
Rosabella - Rosabella
Frank Royster - Innocence is bliss
Rubettes - 21st century rock 'n' roll
Ruder Than You - Creation sounds
Running Kind - The girl for all the world
S
Harvie S - Cocolamus bridge
Sam & Ruby - The here and the now
Sandbox Rebel - Songs for friends, family and the times
Catarina Dos Santos - No balanco do mar
Scattergun - Life at fantasy lounge
Schleusolz - 10 movies
John Schneider - Happy life
Scraping For Change - Breaking the silence EP
Seaspin - Reverser EP
See Green - Violet
Self Animation - Self Animation
Sexy Accident - Now that she's gone
Shake Ups - Warm fuzzies
Shitty Friends - I'm sorry it might not have happened this way
Shoreline - Fake it 'til you make it
Shotgun Opera - Serial obsession
Sol Skugga - Fairytales and lullabies
Bill Slater - That's crazy talk!
Small White - Career
Smirnov - Privet earth!
Kathryn Smith - With every breath i take
Seon Smith - He's coming again
Snake! Snake! Snakes! - Snake! Snake! Snakes!
Society of Composers, Inc. - Mosaic
Soft Reeds - Are bastards
Sojourners - Sojourners
Sonarpilot - Mothership
Sool - A touch of sool
Soundtrack Without Film - Wrath's Fury by David Adrian
Sourpatch - Crushin'
Sparkydog & Friends - People of the world/red light
Chris Spedding - Just plug him in
Spoek Mathambo - Mshini Wam
Stance - I left love behind a long time ago
Standard Fare - The noyelle beat
Startover - Survivor's guide
Static of the Gods - Knowledge machine
Stereo Freakout - If wishes were fishes...
Jack Stevens - High dirty & low
Samujel Stewart - The beginner EP
Stimulator - Lovelier in black
Greg Stomberg & Dan Susnara - The 2nd annual trips festival
Storys - Luck
Street & Babe Shadow - Street & Babe Shadow
Strength - Mind-reader
Joey Stuckey - So far
Summer People - Good problems
Sunk Sunker - Town brim
Sunset Curse - Artificial heart
Supernatural - Original television soundtrack seasons 1-5
Roxy Swain - The spell of youth
Sweet Jones - Le grande soiree
Sweet Nasty - Life on fire
Szuffer - Blanner topso
T
10 Ft. Ganja Plant - 10 deadly shots vol. 1
Thee Nosebleeds - Thee Nosebleeds
This Blue Heaven - Quicksandglass
This Harmony - Notturno
This Moment In Black History - Public square
This This - That that
Thornton - Had a sword
Tiny Little Blackouts - Idea of alice
Tireless Sedans - Score one for the underdog
Tohpati Ethnomission - Save the planet
Carmen Tosca - Wind
Trench Party - Kitchen
Tres Tontos - Mikingmihrab
Tribal Machine - The orwellian night
Ben Trickey - Come on, hold on
Walter Trout - Common ground
Tygers - Second album
Typical Miracle - What in the world?
U
Ultralust - Hero
Unraveling - Arcane hymns
Untied States - Instanta everything
U. O. Project - It's time for U
V
Robert Valente - Alive
Vanaprasta - Vanaprasta
Various Artists - New music from San Diego
Various Artists - Heavy Rotation Records: Dorm sessions 7
Various Artists - Kohalik ja kohatu: Compilation of Estonian independent music
Various artists - Live at Knebworth
Various artists - Velvet Blue Music - 10 significant others
Various artists - Wish i'd kept a scrapbook: A tribute to Tullycraft
Various artists - Music for personality disorder
Vasoline Tuner - More religion more money more sex
The Villains - The Villains
Viva - Rock & roll lover
VSQ - VSQ performs lady gaga
W
Wag - Returning traveler
Johnny Walker - Stuffed animal instincts
Walkfast - Rendition
Wallace - Playing With Fire
Richard Walters - The animal
Warning Light - Further on
Waves On Waves - Like an animal
Weep - Worn thin
When Summers Gone - December
White Lightning - ...asmidnight approaches/paradise
White Widow - Black heart
Whole Sky Monitor - Twisted little piggies
Wild Moccasins - Skin collision past
Kathryn Williams - Relations
Adam Wilson - West coast elegy
Dana Wilson - Nothin' good ever comes easy
Winebirds - Seance hill
Wonder Years - The upsides
Workhorse - III
Wrong Side of Dawn - Stay awake
X
XXX - RT3
X Sparks the Butt - Trocky puny
Y
Yaya and the Yaya - Toyotathon
Year of the Dragon - Blunt force karma
Yeller Bellies - Here to suffer
You Dirty Rats - 5 song E.P.
Young Sinclairs - We spoke our minds E.P.
Youth In Revolt - Original motion picture soundtrack
Z
Jennifer Zarine - Fresh made cuppa tea
James Zollar - Zollar systems
Zzebra - Zzebra/Panic
Zzz-Tamer - Yay for yowzer