Contact * Donate * Jokes * LMNOP aka dONW7 * Poetry * Store * T-Shirts * Review Policies
November 2012 Comics, Poems, Jokes, and Reviews from


aka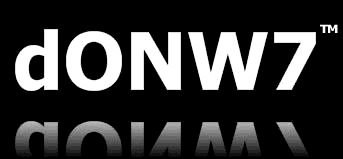 *Top Picks =

* * * * * * * * * * * * * * * * * * * *
Q: What kind of things are stupid?
A: Stupid things.
Q: How many miles are there in a mile?
A: One.
Q: When do you know that you have become an adult?
A: When you have become jaded, sarcastic, bitter, and resentful.
Q: When should you put something in a blender?
A: When you want it to be blended.
Q: Why are people selfish, thoughtless, and ignorant?
A: Because that's the way God made them.
Q: Why loses in the end?
A: Everyone.
Q: Why does everyone make such a big fuss about sex?
A: Because it's a perfect indication of how dull and shallow they are.
Q: What do responsible adults tend to be?
A: Irresponsible.
Q: Who leads?
A: Losers.
Q: What should we do to the environment?
A: Destroy it.
Q: What's the best way of dealing with a worthless ugly old bleached blond cash cow that hates you for no reason?
A: Ignore it.
Q: When should men and women come out of the closet?
A: Never.
Q: Do people really have control over their own lives?
A: No.
Q: What did God create first?
A: Corn dogs.
Q: If you are very very good, what will Santa Clause bring you?
A: A limp infected slice of dilly cheese.
Q: What it do?
A: Whatever it want do.
Q: Who makes bad choices?
A: Everyone.
Q: What are children?
A: Disappointing and irritating.
Q: What are adults?
A: Irritating and disappointing.
Q: Is the world worth saving?
A: No, not really.
Q: Why keep writing jokes over and over that basically have the exact same punch line?
A: Because there's nothing else worth doing.
Q: Where do we go when we die?
A: Columbia, South Carolina.
Q: What do you get?
A: Whatever you don't want.
Q: What is the best thing to put in your coffee?
A: Catalytic converters.
* * * * * * * * * * * * * * * * * * * * *
Autumn is
Everything.
Bear Colony - Soft Eyes (CD, Esperanza Plantation, Pop)
The sophomore album from Bear Colony, the Arkansas-based music collective that released their debut album We Came Here To Die in 2007. Soft Eyes began in 2009 as a way for band founder/vocalist Vincent Griffin to work through issues dealing with his mother's health (her lung collapsed that year). Following the mixing and mastering of the album in 2012, his mom was diagnosed with lung cancer and died in September. Instead of an album full of depressing melodies and lyrics, this is, surprisingly, an album that celebrates life and the journeys that we take with those we love. This thirteen track disc features dense technology, smooth melodies, and a slight cerebral overall sound that is instantly appealing. Ultimately dreamy cuts include "We Don't Know Harm I," "Flask Retort," "Lights on the Domestic," and "Break Bones." Some of these tracks occasionally remind us of babysue favorite Starflyer 59...

Big Dipper - Crashes On The Platinum Planet (CD, Almost Ready, Pop/rock)
The guys in Big Dipper made quite a splash in the world of music in the late 1980s and 1990s...garnering tons of rave reviews and positive praise around the world. But like so many bands, before they were able to hit the big time they eventually split up. And that was the end of Big Dipper...at least for a while. In 2008 Merge Records released a three disc retrospective entitled Supercluster: The Big Dipper Anthology...which instantly brought the band's music back into the spotlight. There was enough interest, in fact, that the band members decided to get together and record a new album. And thus, Crashes On The Platinum Planet was born. The good news...is that Bill Goffrier, Gary Waleik, Jeff Oliphant, and Tom Brewitt are still making music that rivals the songs they recorded decades ago. The emphasis is still on catchy melodies and interesting lyrics...and the overall sound is positive and upbeat. The band made the wise decision to record this album in their home studio and thus were freed from the confines of paying high hourly rates. Featuring cover art by Robert Pollard (also the title and subject of the second track), Crashes is a return to fine form for these talented guys. Their songs feature wonderful winding melodies, excellent harmonies, and an overall totally cool vibe. The band's fans will no doubt be delighted. Let's all hope this is only the beginning of a new and important career phase for these guys. Kickass cuts include "Lord Scrumptious," "Robert Pollard," "Happy New Year," and "New Machine." Great pop music that stands up to many repeated spins... Top pick.


Blade Runner - Music From the Motion Picture: Music Composed by Vangelis, Produced and Performed by Edgar Rothermich (CD, BuySoundTrax.com, Pop)
The film Blade Runner needs no introduction here. Ridley Scott's science fiction thriller has captivated millions over the past few decades...and it featured an incredible soundtrack composed by the legendary Vangelis. Now the soundtrack is replicated by Edgar Rothermich...and the results should make Vangelis proud. The music from the film has been recreated utilizing all the advantages that modern technology allows. Thus, the compositions have a refreshing new big sound that should please even the most die hard fans of the film. There are only 2,000 copies being made available of this limited edition CD...so you'd be well advised to grab one of these l'il suckers fast. Seventeen tracks here including "Los Angeles, November 2019," "On The Trail of Nexus," "Love Theme," and "Tears in Rain."
The Bloody Angle - The Bloody Angle (Independently released CD, Rock/pop)
At a point in time when so many albums sound the same, the genuinely inspired warm sound of this self-titled album instantly stands out from the pack. This Virginia-based quartet plays cool direct Americana-driven rock/pop that should appeal to just about anyone who ever loved Neil Young. The band is comprised of Matt Singleton (vocals, guitars, keyboards), Jason "Swiss" Butler (guitars), Dustin Bugg (drums, backing vocals), and Brian Temples (bass). The band's sound is driven by cool steady rhythms and big fat dueling guitars...all centered around some really neat masculine lead vocals. There are some real bitchin' tunes here that should please just about anyone who digs inspired guitar rock. By keeping things simple and direct, these guys manage to come across sounding like a real band rather than a slice of processed goddamn cheese. Ten kickass cuts here including "The Bloody Angle," "The Devil's Runnin' Scared," "Long Black Rifle," and "The River." We'd be willing to bet that these guys deliver some smokin' stuff in concert...
Tom Brislin - Hurry Up And Smell The Roses (Independently released CD, Pop)
The debut full-length release from Tom Brislin. Originally from New Jersey, this young singer/songwriter now resides in Nashville, Tennessee. In the past few years he has made a name for himself playing in the band Spiraling as well as playing keyboards for big name touring artists like Meat Loaf and Yes. Now Brislin's out on his own...and it won't be long before he finds his own warm and receptive audience. Hurry Up And Smell The Roses is a slick album chock full of intelligent compositions that shine a spotlight on this man's unique gift for writing memorable melodies and smart pensive lyrics. He's a master craftsman with arrangements...and he's got a voice that's absolutely fantastic. This would already be an instantly memorable album...but it's even more amazing when you consider this is a debut. Many artists would spend years trying to come up with something like this. Eleven tracks that are bound to delight even the most jaded listeners. Our favorite cuts include "Hurry Up And Smell The Roses," "Your Favorite Day," "Liftoff," "Visitor," and "Microphone." Great stuff, highly recommended... TOP PICK.


David Bronson - Story (Independently released CD, Pop)
Wow...this album is really something. Story is actually the second half of a two album project entitled The Long Lost Story. Interestingly, the first half (the first eleven songs) will be released at a later date. David Bronson writes emotionally charged modern pop with a difference. The material for both albums was driven by the desire to work through the end of a very meaningful relationship...a kind of therapeutic work of art. Bronson's songs remind us in many ways of early recordings by both Roy Harper and David Bowie. David writes songs that come straight from the heart and you can tell that this man is sincere and real in his words and music. This well-crafted eleven track album is chock full of real feelings and ideas...and should appeal to just about anyone who likes classic pop with genuinely heartfelt human emotion. Our favorite tracks include "The Turns," "Easier," "Momentary," and "Outside."
Masha Campagne - Like Water, Like Air (CD, Impetus, Female vocalist/jazz)
Ultra classy female vocalist Masha Campagne has an image and sound that will hopefully take the world by storm. Growing up in Moscow, Russia, Masha was originally influenced by jazz artists she found in her grandfather's record collection like Duke Ellington, Miles Davis, Ella Fitzgerald, and Tom Jobim. Campagne eventually left Russia and moved to San Francisco in order to pursue her musical career. Collaborating with Rio de Janeiro-s Weber Iago, she recorded an album called Caminhos Cruzados - Crossroads...which received rave reviews around the world. Masha joined forces with Iago once again to record Like Water, Like Air...and the album is bound to be met with the same unanimous praise. Campagne has a totally groovy voice that should appeal to folks who like classic vocalists from the past like Peggy Lee. She never sounds like she's pushing or forcing herself...but she gets her point across clearly and decisively every single time. This eleven track album features mature, thoughtful tracks like "It Could Happen To You," "Broke But Rich," "Like Water, Like Air," and "I Can See You Now." Truly magical stuff...
The Capsules - Northern Lights & Southern Skies (CD, Vespera, Pop)
Interesting smart dreamy pop from The Capsules. This band is the trio comprised of Julie Shields and Jason Shields (who were previously in the band Shallow) and Kevin Trevino (drums). On Northern Lights & Southern Skies these folks are treading in territory where shoegazer meets electronic meets pop. Or you might just want to refer to it more simply as modern techno pop. These three musicians have already had great successes with their music. Steven Hillenburg asked them to write a song for SpongeBob SquarePants...their music has been used in the television show Roadtrip Nation (as well as several video games)...and they've shared the stage with some credible big name acts. Combining some of the best elements from the 1980s, 1990s, and 2000s, these folks have a winning sound and style that is instantly appealing. Ten groovy cuts here including "Across The Sky," "With Signs Repeating," "Where It All Begins," and "Magnetic Fields." Cool.
Clark - Hutchinson - A+MH2 (CD, Angel Air, Rock)
Reissue of a long lost album that was first released in February 1970. Originally in the band Sam Gopal's Dream, members Andy Clark and Mick Hutchinson decided to go off on their own and do some recording in 1969. The album that resulted from those recording sessions was originally released on the Nova label and is highly prized by collectors. This reissue presents the original five cuts on the album as well as a whopping eight (!) bonus tracks. The first things that impressed us about these recordings were the guitars. Really cool guitars that aren't played in the usual traditional ways we've all heard before. The second thing that struck us...was how uncommercial this music is. These guys apparently weren't trying to come up with any hits or please any particular group. These unusual tracks combine elements from all over the map and tread into some very interesting territories. Lots of instruments used here including bagpipes, chanter, saxophone, gong, flute, bongos, timpani, piano, and flute. An intriguing hodge podge of musical styles...and yet all of these tracks seem to fit together nicely as a whole. Cool cuts include "Acapulco Gold," "Improvisation On An Indian Scale," "Bad Loser," "Seymour's Boogie," and "Summer Seemed Longer."
Melissa Crabtree - The Day I Fell In The Water (Independently released CD, Folk/Americana)
The third full-length release from Melissa Crabtree. This young lady is off and running on a career path that is bound to be lengthy and rewarding for everyone. Crabtree might best be described as an "old soul." Her songs have strange resonant qualities that are instantly familiar...and yet they sound completely original in their own way. Melissa writes compositions that are in the same general vein as babysue favorite David Olney. Her songs combine elements of folk and Americana...and they always come across sounding genuinely inspired. And man oh man...what a voice. Ms. Crabtree can sing her way into your heart in no time flat. The Day I Fell In The Water features eleven truly impressive tracks. Our favorites include "Shiela," "Daisies Talk," "You Decide," and "Bees." This is easily one of the best albums in this genre we've heard this year... Top pick.


Crushed Out - Want To Give (CD, Cool Clear Water, Rock/pop)
Crushed Out is the duo of Frank Hoier on guitar and vocals and Moselle Spiller on drums and vocals. Comparisons will no doubt be made to The White Stripes mainly because these two folks offer hard and direct rock and roll tunes presented using only the basics. We've always been fans of the direct approach. The common trend in the twenty-first century is for artists to use way too many instruments and way, way, way, way, way too many overdubs...usually to cover up for a lack of substance. As we all know, if the material is good you don't need all that crap in order to get the point across. Originally known as Boom Chick, this Brooklyn, New York-based duo has the look, the songs, and the sound to go all the way. What is most surprising here is the big full sound. We honestly don't even miss the presence of other instruments because the sound is super big and thick. Both Hoier and Spiller have great voices...but the thing that really pushes their music over the edge is the obvious intent. Playing like their lives depend on it, these two are obviously on a very short path to success. Kickass rockers include "Want To Give," "Weigh You Down," "Black & Purple," and "Miss Mouse." Top pick.


Curved Air - Live Atmosphere (Independently released CD + DVD, Progressive pop/rock)
Of all the progressive bands of the 1970s the folks in Curved Air were the most successful in combining classical and rock music in way that was magical and ultimately inspired. Incredibly, much of the band's catalog was never released in the United States...and they never had even a minor hit here. But in Europe their early recordings were warmly received and almost universally praised by critics. Despite the fact that the band gave up the ship long ago, the one constant member Sonja Kristina has continued to create and thrive. Her band Mask (actually a duo created with Marvin Ayers) was amazing and just as valid as Curved Air...but for whatever reasons the duo was not as commercially successful (but it certainly wasn't for lack of material or creativity). As such, Kristina eventually decided to create a new version of her original band...and this CD + DVD set serves as documentation of that revival. The only members of the original band are Kristina and drummer Florian Pilkington-Miksa...but from the sounds on this album you'd hardly even notice the players have changed. The current line-up now includes Paul Sax (violin), Kit Morgan (guitar), Robert Norton (keyboards) and Chris Harris (bass, backing vocals). Rather than sounding like tired recreations of music from the past, these recordings come across like inspired and intelligently conceived new versions. Kickass tracks include "Marie Antoinette," "Propositions," "Hide and Seek," "Back Street Luv," and "It Happened Today." We sure hope the new version of this band causes renewed interest in their original recordings...because Curved Air was always far more deserving of the cult audience they had back in the day. The truly great news...is that the band is already at work on a new studio album set to be released in 2013. We can't wait. Top pick.


Herbert Deutsch - From Moog To Mac (CD, Ravello, Various genres)
An overview of music composed and created by Herbert Deutsch who is probably best known as the man who collaborated with Robert Moog on the creation of the original Moog synthesizer in the early 1960s. From Moog To Mac features a wide variety of tracks recorded from 1963 to 2007. Listeners may be surprised to find how accessible some of these tracks are considering the fact that the Moog has been used to create so much experimental music. Included here is "Jazz Images, A Worksong and Blues"...which was the first composition ever created using the Moog synthesizer. In addition to the recorded tracks, this package also includes extended liner notes, historical documents, and a score. This disc will hopefully make more folks aware of Deutsch and his contributions to the world of music. This man has had a lengthy, and varied career and is long overdue for wider recognition. Eleven intriguing compositions here including "A Christmas Carol, 1963," "Prologue to King Richard III," "Abyss," and "Circling (You Did Not Know)."
douBt - Mercy, Pity, Peace & Love (CD, Moonjune, Progressive)
douBt is the jazz/rock fusion trio comprised of Alex Maguire (keyboards), Michel Delville (guitar, Roland GR09, samples), and Tony Bianco (drums, sequencer). This is the second full-length release from these guys and, just as was the case with the previous CD, there's a lot going on here. For a three piece band these guys have a mighty big sound that is driven by some very manic playing. All three players are imaginative and fast...and they apparently feed off one another like hungry sharks. There's a lot to digest here as Maguire, Delville, and Bianco shred their way through thirteen intense tracks. Mercy, Pity, Peace & Love is a lengthy album clocking in at just over sixty seven minutes. The guys in douBt have a lot of folks talking, and for good reason. Their music is substantial, intense, and effective. Our favorite cuts include "There Is A War Going On," "Rising Upon Clouds," "Tears Before Bedtime," and "Goodbye My Fellow Soldier."
Dream Boat - Eclipsing (CD, Cloud Recordings, Soft moody pop)
This one instantly caught our attention because of the previous connections of the band members. Dream Boat is the creation of Page Campbell and Dan Donahue, two movers and shakers in the Athens, Georgia music scene. Campbell is also a member of the critically acclaimed band Hopeforagoldensummer (which we highly recommend) and Donahue is an Elephant 6 collaborator. Eclipsing is the first full-length release from Dream Boat...and it's a keeper. This album sounds very different from what you might expect from Athens, Georgia. The press release describes the music as psych-folk...which is a good general way of describing what's going on here. These soft and subdued recordings feature nice sparse arrangements and, of course, Campbell's ultra smooth and inviting voice. Some of these tracks remind us slightly of the British 1970s progressive band Curved Air...although the technology and sounds involved are twenty-first century all the way. If you're looking for dance music or instantly catchy pop, you won't find it here. But if you're in the mood for something more mature, moody, and inventive...you're sure to dig this stuff. These folks are doing everything right...creating a strange and slightly otherworldly sound that is instantly addictive and slightly surreal. Eleven groovy cuts including "Picture," "Sea To Sky," "Wayless," and "Let Go." Great stuff... Top pick.


Louis Durra - Rocket Science (Independently released CD, Jazz)
More cool inspired light moody jazz from Louis Durra...a pianist whose music is quickly gaining the attention of a growing number of jazz and pop fans. We were impressed with the last release from this California-based jazz artist. Rocket Science picks up where the last album left off...and pushes the boundaries even further. Durra covers songs in a style that is all his own. While the melodies are most certainly recognizable, they are slightly altered in such a way that they have new meaning. And the choice of material is unusual to say the least. Science presents covers of tracks by artists like The White Stripes, KT Tunstall, Bob Marley, The Beatles, and more. But also included in the track listing are two Mexican Corridos and even a 170 year old Quebec folk song (?!!)...plus one track ("Nine Eleven") that was penned by Durra himself. Classy, sparse, jazz trio stuff that's bound to please anyone who simply loves good music. Our favorite cuts include "The Hardest Button To Button," "Home," "Nine Eleven," "Back in the USSR," and "La Puerta Negra." Top notch and classy.
Bryan Eich - Illusions (Independently released CD, Soft pop)
Beautifully crafted classic acoustic guitar-driven soft pop. Illusions is the first album of new material from New York's Bryan Eich since 2007...and it's totally refreshing and real. The songs were written over a three year period so Eich probably had a good amount of material to select from. As a result, every single track on this disc is well conceived and memorable. The songs feature cool winding melodies and arrangements that are a perfect fit for each individual track. But the vocals are what really make this album such a cool spin. Bryan has a great understated voice that is immediately warm and inviting. This guy is so good...that upon hearing this you'll probably wonder why he isn't hugely famous already. Unlike a lot of underground artists, Eich has a sound and style that could easily appeal to millions upon millions of listeners. And yet...his songs never come across like much of the phony processed junk that the general public usually gobbles up. Eleven cool clean cuts here including "Stay Away," "I'll Be Running," "Lonely Rising," and "Need Someone To Lie To." Great stuff that will surely stand the test of time... Top pick.


Fang Noir - I Accept My Defeat (CD, Nobody's Favorite, Rock/pop)
Nice solid rockin' stuff from the guys in Fang Noir. We know nothing about this band except for the info contained on the CD cover...and there ain't much there to go on. Apparently the idea is to get folks to concentrate on the music...which is a great strategy if you ask us. I Accept My Defeat is a simple and direct collection of fuzzy guitar-driven rockin' tunes that are presented in a decidedly stripped down format. These guys use the basic guitar/bass/drums setup to play their songs without letting overdubs and technology get in the way. And the results...are surprisingly entertaining and solid. These songs have that fresh urgency that made bands from the mid to late 1970s so refreshing. This short little album lasts just under twenty-seven minutes...but all eleven tracks have something tangible to offer. Our favorite cuts include "Ivy," "Enemy," "Hard Time," and "Bloody Swimsuit." Cool cover art on this one...
Jerry Fels and the Jerry Fels - Evil is the Root of All Money (CD, Nobody's Favorite, Pop)
The second full-length release from Dudley, Massachusett's Jerry Fels and the Jerry Fels...the humorously-titled one man band created by Jerry Fels (of course). To try and describe the overall sound...the songs on this album sound something like a peculiar cross between The Violent Femmes and John Vanderslice...without ever sounding too much like either one. Fels' songs should appeal to folks who love low fidelity pop music. The real icing on the cake here are the lyrics. Jerry writes words that are simultaneously funny and thought provoking. His insightful views of the world and people are precise and poignant. The overall sound here is simple and direct...conveniently lacking the thousands upon thousands of overdubs that ruin so many modern recordings. Fourteen cool smart tracks from a man driven to entertain. Our favorite cuts include "Mothers Hope Your Songs Grow Up to Be Bankers," "Bad Bad Bad Bad Money," "Where the Trash Goes," "Bury the Boyfriend," and "Open Letter." Funny, intelligent, and inventive.

The Fog - Music by John Carpenter: New Expanded Edition Original Film Soundtrack (Double CD, Silva Screen, Soundtrack)
Soundtrack fans have had a hard time coming across the 2000 CD reissue of the soundtrack to John Carpenter's film The Fog for years. Now the fine folks at Silva Screen have released the ultimate edition...a double CD set with plenty of bonus material that is bound to delight fans of the film. The first CD features the tracks that were on the original album plus twenty minutes of newly released material. The second disc features the entire score recorded from the original master tapes and remastered by Alan Howarth. Compared to modern film soundtracks and scores, these tracks have a somewhat sparse and direct sound...but the music was a perfect fit for the film which remains a favorite among movie buffs. There's an incredible amount of material to take in here...fourteen tracks on the first disc and twenty tracks on the second. This is quite a package and probably the ultimate listening experience for Carpenter fans...
The Hippy Nuts - I Feel Lucky Tonight (CD, Sandpile, Rock/.pop)
The Hippy Nuts is the Pacific Northwest-based band created by vocalist Kathena Bryant and guitarist Tim Champion. The bluesy pop/rock tunes on I Feel Lucky Tonight are somewhat reminiscent of Big Brother and The Holding Company. These tracks have a nice earthy sound that is direct and never overproduced. The guitars are nice, loose, and gritty and Bryant's vocals are the obvious focal point. This lady's got a cool soulful voice that is instantly familiar and likable. Nine tracks that clock in at just over thirty-one minutes. Our favorite cuts include "Love Put The Hurt On Me," "Work On Me Baby," "Beulah Land," and "Smile On The Shelf."
Hometown Sweethearts - Hometown Sweethearts (Independently released CD-R, Pop)
The folks in New York's Hometown Sweethearts refer to themselves as an "anti-cover band cover band, playing everything from Motorhead to Elton John to DEVO to Glen Campbell." And that's pretty much what they've been doing for the past ten years. But with the release of this self-titled album, their career path takes a sudden change. Instead of covers, this CD features eleven original compositions with sounds and possible influences from all over the place. So apparently covering all those diverse artists all these years has had a distinct and profound impact on the band's own material. And it's probably no surprise to anyone (including the members of the band) that the songs came out sounding so slick and accessible. There are several tracks that sound very much like hit singles to us. Cool upbeat melodic tracks include "Blackout," "Set The World On Fire," "Thousand Pieces," and "One More Dance." Good solid stuff with good sold beats. Neat...
Justin Horn - Hornology (CD, Rotato, Male vocalist/jazz)
Although we're not exactly sure why, it seems there are many more female jazz vocalists treading around on the planet than male vocalists. Originally from Moscow, Idaho, Justin Horn attended the University of Idaho Lionel Hampton School of Music but eventually decided to pursue a degree in Philosophy. But he never discarded his love of music, always managing to make connections and perform for a wide cross section of listeners. Horn is involved in music not only as a composer and vocalist, but also as a teacher (he has spent many hours working with junior and senior high school students). Hornology is a masterful recording. While the spotlight is on Justin's smooth velvety voice, he's backed up by some really choice musicians who give the music that extra punch. Eleven cool tracks here that are well-conceived and mature. Our favorites include "Open the Door," "That Way," "Zig Zag," and "Footprints." Horn is currently pursuing a Ph.D. in Philosophy in New Zealand where he continues to make important connections that will no doubt positively affect his career in even more profound ways. Good solid music from an important up-and-coming artist...
The Incubators - Must Hatch (CD, Liquid City, Roots pop/rock)
The debut full-length release from Petaluma, California's The Incubators. Rather than starting off trying to please the artsy crowd (which is what many new bands do), these four musicians are aiming at a mass market right off the bat. And if the timing is right Must Hatch might just be an album that will plant them firmly in the public spotlight. This CD contains the kind of hummable Americana-driven mid-tempo pop that folks love. The band is comprised of Katie Freeman (of Cosmic Freeway), Chris Chappell (of 7th Generation), and Max Ramey (who plays with Davis Ramey). Lending their talents and skills are some rather amazing folks...Melvin Seals, Mike Emerson, Scott Law, Chris Haugen, Chris Rossbach, Matt Silva, Ian Lamson, T Moran, Dale Fanning, and April Grisman... Whew...talk about some amazing folks getting together to create something substantial (!). If you like smooth accessible stuff that's easy on the ears and mind you can't go wrong here. Ten cool cuts including "Down The Road," "Trustin' You," "Dead River Blues," and "Soul Ride."
The Jigsaw Seen - Gifted (CD, Vibro-phonic, Pop)
We can't for the lives of ourselves figure out why this band has not already become hugely successful. Regular readers may remember previous glowing reviews of The Jigsaw Seen in the pages of babysue. Gifted is somewhat of a surprise for fans of the band as well as the band members themselves. They went into the studio to finish a couple of bonus tracks to be included on a deluxe re-release of their Winterland album. But when they were there...creative juices started flowing and Gifted just...happened. Probably the best way of reviewing this album would be to reprint the press release that accompanied it. But of course we can't do that... Gifted will no doubt please fans of the band...and welcome in many more. These classic well-crafted songs are highly melodic and thoughtful...memorable in their execution and eloquent. It's always hard to pick favorites because Jigsaw Seen albums are always so damn consistent. The packaging is, once again, out-of-this-world. Killer tracks include "Myth of the Season," "Christmas Ain't For Christians (Anymore)," "The More You Change," and "Rise of the Snowflake Children." More classic timeless pop from one of the finest pop bands of the twenty-first century. We just can't get enough of this band's music... TOP PICK.


Elmo Karjalainen - Unintelligent Designs (CD, KC Sound, Instrumental/guitar)
Riveting electric guitar instrumentals from Finland's Elmo Karjalainen. Unintelligent Designs features sixteen ultimately satisfying slightly spacey instrumentals that showcase the extreme preciseness of Karjalainen's playing. This fellow's fluid guitar playing reminds us in many ways of classic artists from the past like Steve Hillage and Robert Fripp. Whether he's playing at a normal pace or so fast that you can't possibly follow all the notes, Elmo never fails to entertain and amaze. He's currently in the heavy metal band Deathlike Silence that has garnered a good bit of attention in Finland (the band's last two albums have made it into the Top 40 there). Some of these tracks harken back to the days of 1970s progressive rock when guitar gods were ruling the universe. Elmo's going to find an immediate and welcoming audience for his stunning guitar stylings. Killer tracks include "Spark of Hope," "Headlight Violence," "The Voices In My Head," and "Until We Meet Again." Superb quality recordings from a master of the guitar...
You will be
King for a day
And only one
Day.
Aidan Knight - Small Reveal (CD, Outside Music, Progressive/pop)
If you like music created as art or a form of self-expression (rather than generic junk created by ego-driven money pigs)...there's a good chance you will dig the sound of Aidan Knight in a major kinda way. This man and his fellow band members create music that is certainly driven first and foremost by a love of making music. Joining Knight in his quest to entertain with sheer and obvious talent are Julia Wakal, David Barry, Olivier Clements, and Colin Nealis. It's hard to figure out who Aidan sounds like or who he might be influenced by. His songs are thoughtful, smart, and reserved for the most part...but it's his delivery that really makes the music so substantial. Knight has a super expressive voice and yet he comes across sounding completely restrained and confident. These songs feature cool winding melodies and unusual arrangements that are simultaneously familiar and somewhat strange. Dreamy, melancholy, hypnotic, and curious...Small Reveal is one of those albums that will still sound great decades from now. Killer tracks include "Dream Team," "A Mirror," "You Will See The Good In Everyone," and "Margaret Downe." Resilient and masterful... TOP PICK.


Knock Knock - We Will Raise Your Child (CD, Test Pattern, Pop)
Totally infectious upbeat pop rock with profound positive effects. The folks in Sacramento, California's Knock Knock have a decidedly unhip sound...and coming from us that is a major compliment. Instead of aping current trends or smearing technology in the faces of listeners, these folks use mainly traditional instruments to create their ultra catchy pop tunes. They have the same kind of ultra simple cool energy that made us love The Pooh Sticks in the 1990s. The songs on We Will Raise Your Child have cool bubblegummy qualities that may remind some listeners of 1960s icons like The Archies. The folks in Knock Knock are also involved in other bands from the area including The Bananas, Rock The Light, The Mega Cools, and Charles Albright. Anyone who ever loved the groovy side of 1960s AM radio pop will most certainly get a major kick out of this album. Ultra groovy tracks include "Wild and Blue," "We Will Raise Your Child," "Heaven Sent," and "Lock The Door, Leave The Light On." Top pick.


Looper - Original Motion Picture Soundtrack: Music by Nathan Johnson (CD, La-La Land, Soundtrack)
Looper is a new film from writer/director Rian Johnson that deals with time travel in a different fashion. The story takes place in the future when time travel actually exists...but is illegal and only available on the black market. When criminals want to kill someone, they send them 30 years back in time where a "looper" does the dirty deed. This, the soundtrack, is being offered as a limited edition CD (only 3,000 are being pressed initially). Nathan Johnson approaches soundtrack creation from an unorthodox position. Instead of using traditional ideas and instruments, he seems to be continually driven to use unusual things to create the music...which often results in some very unusual sounds. This lengthy soundtrack (clocking in at over 64 minutes) provides plenty of complex bizarre music that will no doubt provide the perfect backdrop for this science fiction thriller. The CD spins more like a modern classical recording than a soundtrack, with plenty of puzzling music that should please just about anyone who appreciates the stranger side of music. This is so different from most soundtracks that it's actually rather hard to describe. Twenty-six captivating cuts here that can be listened to and appreciated on a variety of levels. Mindbending, complex, and sometimes cerebral... TOP PICK.


Jon Lord - Concerto For Group and Orchestra (CD, Eagle Rock Entertainment, Classical/rock)
This album serves as the final musical statement from Deep Purple's Jon Lord who, sadly, passed away earlier this year. Concerto For Group and Orchestra was first performed and recorded way back in 1969. Decades later the piece was revived and presented several times live. But this is the first studio recording of the composition. In a way, this music was a precursor to the progressive rock/classical movement of the 1970s. This recording features the Royal Liverpool Philharmonic Orchestra (conducted by Paul Mann) plus Jon Lord (organ), Darin Vasilev (guitar), Joe Bonamassa (guitar), Steve Morse (guitar), Steve Balsamo (vocals), Kasia Laska (vocals), Bruce Dickinson (vocals), Brett Morgan (drums), and Guy Pratt (bass). Lord must've felt mighty proud hearing the final mixes of this just weeks before his passing. An important work in so many ways. May Jon rest in peace.
It is better
To have
Lost.
Stephen Lynch - Lion (Double CD, What Are Records?, Pop)
Stephen Lynch is a modern day lyricist...but not in the traditional sense. Lynch has furthered his career by writing some of the most filthy and offensive lyrics ever heard in the world of music. But what makes him stand out from the average offensive modern-day rock/pop writer...is that this fellow writes songs that on the surface sound very upbeat, optimistic, and positive. So much so that many folks probably don't even notice the fact that he slips in all kinds of bizarre references, offensive ideas, and filthy language. Lynch's fifth album Lion presents both sides of his musical worlds. The first disc contains studio recordings while the second disc features a live performance. Lion isn't mere comedy. Stephen writes songs that would stand on their own even without the bizarre words. Producer Doug Lancio did a wonderful job of helping create a slick full sound that should make it clear to everyone that these songs should be taken seriously. On the produced tracks it's very easy to forget the words and just accept these for being the wonderfully written pop songs that they are. Lynch's songs are smart, memorable, and ultimately entertaining...and they hold up to many repeated spins. The live disc presents the other more direct side of this complex man's personality. Presented in a different order, the songs take on new meaning with the sound of a live audience reacting to the unusual wordplay. By presenting both studio and live recordings...Lion is probably the best representation yet of what Stephen does. Kickass cuts include "Tattoo," "Tennessee," "Too Jesusy," and "Hey Love." This album is sure to please fans of the man as well as anyone else with an open mind. Top pick.



Live performance (November 10, 2012, James K. Polk Theater, Tennessee Performing Arts Center, Nashville, TN)
Because we've been listening to controversial comedian/songwriter Stephen Lynch for years, we were very curious to see what this fellow would be like in concert. Thanks to the fine folks at What Are Records?, we were recently treated to a very special evening performance at the James K. Polk Theater in Nashville, Tennessee. We were initially confused because the show preceeded the release of the new Lion double album (November 13, 2012 was the actual release date). But after the concert began, we realized why. Because the majority of the audience had never heard the new songs the punch lines came as a total surprise to them. Thus, hearing and seeing folks reacting instantaneously to the new material made it seem much more spontaneous. The show appeared to be sold out and consisted of an odd mix of folks of different ages and backgrounds...certainly not your standard rock/pop audience. We should mention an interesting side note here. A close friend accompanied us who was not familiar with these types of shows. In fact prior to the previous night at a small dirty loud nightclub, he had never actually been to a rock nightclub club ever. So in an attempt to be stupid and clever we gave him some pointers, telling him that he might consider yelling "Free Bird" at these kinds of shows (and we should also note here that we had to explain to him that "Free Bird" is actually a crummy old Southern rock song from the 1970s that had morphed into a redneck tribal yell). We even helped our friend practice yelling "Free Bird" numerous times so that he would be ready for his new weekend adventures. So when Stephen took the stage we softly requested "Free Bird" so that only a few folks around us could hear it. But only seconds later someone from the back of the theater (who could not possibly have heard us) loudly screamed "FREE BIRD!" And then...wouldn't you know it...Lynch actually performed a small snippet of the song to the obvious delight of the crowd. And from that point on numerous references were made to "Free Bird" during the show. It was difficult explaining to our friend who had just entered the world of rock and roll that this strange event was a pure coincidence...and that we had no idea this was going to happen at the beginning of this particular concert (??!!). The majority of the show consisted of tracks from the Lion album...which made us very happy because we consider it to be this entertainer's best album in terms of songwriting. "Queer Tattoo" was obviously an instant crowd favorite. Lynch definitely has major stage presence and was very conversational with his fans..many of whom chatted/shouted back and forth with him during the show. We found it interesting that many of the live versions of the songs from Lion were actually superior to the live versions on Disc #2 (which features the songs recorded before a live audience at an earlier show). This was probably because Lynch and his backing musicians were more familiar and comfortable with the material by this time. "Whiskey Dick" was another obvious favorite...as was "I Am Juggalo," a strange tribute to followers of the band Insane Clown Posse which included a slide show of strange freaks looking particularly horrible and pathetic. The crowd roared with applause when Lynch played some of his older material, but we definitely preferred the new tunes over the old. We kept waiting and waiting to hear Stephen play "Tennessee"...which, to us, is the strongest track on Lion. But during the lengthy show the song never popped up in the set list. Major bummer. When the show finally came to a conclusion, most of the audience members jumped to their feet to request an encore...which, of course, they received almost immediately. And...wouldn't you know it? The third and final song of the encore was what we had been waiting to hear...the cool, classy, and totally hilarious "Tennessee." The crowd absolutely loved it. Lynch had just about everyone in the theater in the palm of his hand from the beginning of this show right on through to the end. As we were leaving the theater we couldn't help but wonder what it might be like if Stephen recorded an album of songs minus the offensive lyrics. His songwriting skiills have certainly reached a point where they could easily stand on their own without the odd wordplay. But would his fans follow along and accept such a career move? Or would they scatter and drop like dead leaves from a tree? Whatever he decides to do, Lynch will obviously succeed. He's smart, he's funny, he's intelligent...and he's not like everyone else. If you've never heard Stephen Lynch, Lion would probably serve as the best starting point. If you're already familiar with the man...well then, you probably already have the album or you've already ordered your copy. This was a provocative night of unusual entertainment from one of the true originals in the world of comedy and music. Very cool.
Andrew May - Imaginary Friends: Music For Instruments and Computer (CD, Ravello, Classical)
Andrew May is a modern day classical composer who combines ideas and sounds from the classic masters of the past with some of the more modern undercurrents in the world of artsy progressive music. Imaginary Friends: Music For Instruments and Computer is May's debut full-length release...and it is a highly rewarding experience on multiple levels. The album is divided into seven lengthy sections. Some of these compositions have a sound that is more like what most folks are used to hearing on a classical music release. But other tracks...are much more somber and subdued...and seem to delve into the world of ambient and modern mood music. Interestingly, each of these pieces was composed for a specific instrument "and computer." So on this album Andrew considers the computer to be just as valid as other traditional instruments (which it should be, of course...). This is a remarkable fascinating recording chock full of absorbing sounds and credible concepts. Our favorite tracks include "Shimmer," "The Twittering Machine," and "Vanishing." Resilient music with profound effects... TOP PICK.


Menage - Menage (CD, Loud and Profound Records Inc., Rock/pop)
Intense hard rockin' pop played with furious intent. Menage is the brother and sister trio comprised of Gabriel Ferreira (drums), Basilio Fernando Ferreira (bass, guitar), and Bela Ferreira (vocals, keyboards, piano). In their formative years the three were raised both in Toronto, Canada and Portugal...which had a dramatic geographical impact on all three. Mixed by David Botrill and engineered by Ted Jensen, this self-titled album is loud, intense, and exciting. So many bands in the twenty-first century play with limp wrists...but not these folks. This album has all the excitement and freshness that was a part of the original 1970s punk movement. But rather being a rehash of an old sound, these folks use the basic ideas as a diving board for their own cool current sound. This fourteen track album is bursting at the seams with vibrant energy and cool melodies. Killer tracks include "Bury Us Young," "We'll Be Alright," "Promises," and "Leave It All Behind." This album totally and completely KICKS ASS. Top pick.


The Minstrels - Now We Travel Broken (Independently released CD, Pop)
The Minstrels is the Rochester, New York-based band comprised of Jeff Curtin (vocals, guitar, bass, piano, percussion), Lauren Bohrer (vocals, saw, accordion, piano, percussion), and Nick Daniel (drums). The debut full-length release Our Cruel Demise was released way back in 2006. Afterward, the main concentration was on touring and refining their sound. Eventually the band members called upon their fans to help fund the next recording project...and they received even more funds than were necessary. Thus, Now We Travel Broken was born. This album has a nice smooth organic sound that teeters in and out of folk, pop, progressive, and atmospheric. To our ears, these folks' sound has much more in common with artists from Great Britain than the United States. These tastefully-recorded compositions are intelligent, classy, and mature. Eleven subtle cuts here including "Away From," "Christina," "Unpardonable," and "I Follow You Into the Rain."
Mock mock mock mock
Mock mock mock mock
Mock mock mock mock
Mock.
Jacob Morris - Moths (CD, Cleft Music / Cloud Recordings, Folky soft pop)
Up to this point, Jacob Morris has mainly been known for his talents supporting other artists. This young Athens, Georgia-based musician has played a variety of instruments backing artists like Ham 1, Vic Chesnutt, Liz Durrett (a babysue favorite), Madeline, and Patterson Hood. Now, with the release of Moths, Morris is striking out on his own. Recorded over a period of three years in Nashville, Tennessee with producer/engineer John Hutchins, Moths is a surprisingly mature and resonant album...particularly when you consider the fact that it is Jacob's debut release. Morris writes songs that have a smooth classic sound...and he's got the kind of voice that just magically makes everything work. This guy's obviously on the right track here, presenting ten quality songs that will surely stand the test of time. Cool inviting cuts include "Sidewind," "Spider," "Wet Cigarette," and "Landscapes."
Oak Street Blues - ...Waiting For Something. (CD, Slo Mo, Pop)
Southern California rock trio comprised of Chris Hall (vocals, guitar), Jenny Arias (bass), and Desiree "Crazy Legs" Gonzalez (keyboards). These folks have an instantly likable simple and friendly sound that should appeal to anyone who appreciated the best underground pop/rock bands from the 1990s. Waiting For Something is the debut full-length release from these folks...and it's chock full of uplifting pop/rock tunes with a heavy emphasis on cool melodies and groovy vibes. The band has been around since 2009 and has already become a favorite on the live concert scene in California. This nifty rockin' little album features ten clever cuts including "Stars," "I Don't Think So," "Marie," and "You." At a point in time when so many folks are trying way too hard to impress...these folks easily stand out. Totally infectious and...NEAT.
David Olney - Robbery & Murder (Independently released CD EP, Americana pop/rock)
The third in a series of three thematic mini-album CDs from the legendary David Olney. The first was Film Noir (released in 2011), followed by The Stone which was released earlier this year. We were fortunate enough to catch Olney in concert shortly after the release of The Stone which gave us an entirely new perspective on the man and his music. Olney has probably surprised a lot of his fans because he's on top of things in the age of technology. Fans can find him on Twitter and he has a mind-boggling number of videos on YouTube. Olney has released an astounding twenty-five (!) albums over the past three plus decades...all of which have been universally praised by fans and writers. David has made a solid career based simply upon talent. Unlike other musicians who seem driven by a desire for fame or money, this man seems mainly driven by the desire to simply make good quality music for his fans. Robbery & Murder is yet another resounding success on all levels. The EP presents eight tracks that once again showcase Olney's talent for telling stories through his music. His voice sounds superb (as always). Our favorite tracks include "Go Down Dupree," "My Family Owns This Town," and "The Banks of the River." Olney remains...one of the best. Top pick.


God has a
Porpoise.
Pretty Monsters - Pretty Monsters (CD, Public Eyesore, Experimental/improvisational/modern classical)
If we had not read the press release that accompanied this CD we would have assumed that the folks making the music are part of the bizarre tribe out there in California (the main source of much of the strange modern classical music these days). Pretty Monsters is an unusual quartet for many different reasons. For starters...how many modern groups can you think of that are spearheaded by a bassoon player...? Katherine Young plays bassoon like we've never heard it played before. Joining her in this group are Erica Dicker on violin, Owen Stewart-Robertson on guitar, and Mike Pride on percussion and drums. There's a great deal of spontaneous improvisation going on here...but what is surprising is how listenable these seven tracks are. Improvisation can sometimes result in music that is unlistenable...but that is definitely not the case here. These cool inspired tracks were recorded by folks who are obviously feeding off one another's creative tendencies...and the results are rather hypnotic and bewildering. Very cool in so many different ways...
Quadrants - Modern String Quartets (CD, Navona, Classical)
Many might consider string quartets to be a thing of the past. But the folks at Navona are making sure that this is not the case...and that this form of artistic expression continues to thrive and expand. Quartets presents a collection of modern string quartets playing superbly executed compositions that should appeal to a wide cross section of classical music fans. The album features works by Marie Incontrera, Michael Cunningham, Alan Beeler, Ulf Grahn, and Virgil Thompson captured in performance by the Boston String Quartet, the New England String Quartet, the Moravian Philharmonic Chamber Players, and the Boston Composers String Quartet. This disc features impeccably recorded music played with extremely precise attention to detail. We were first turned onto string quartets decades ago and have love 'em ever since. This album should help the growing resurgence of this exceedingly resilient form of art. Beautiful music that will stand up to hundreds of repeated spins...

Ratchet Orchestra - Hemlock (CD, Drip Audio, Modern jazz)
Folks generally either hate modern jazz or they love it. So if you don't like the genre then this probably won't be your cup of tea. Ratchet Orchestra is the invention of Canada's Nicolas Caloia...a modern composer who is most likely driven by the power to create. Hemlock involves the playing skills of no less than thirty-one (!!?!) musicians. As such, the overall sound is complex and, for the most part, unpredictable. The album is divided into nine sections. These compositions have a spontaneous sound that ranges from soft and cerebral to harsh and somewhat atonal. Caloia seems compelled to create music that challenges himself and his listeners. While not for everyone, Hemlock will certainly thrill and entertain those with minds open enough to appreciate and comprehend it. Our favorite pieces include "Winnow," "Yield," "Kick," and "Hemlock - Part 2.
Margo Rey - Habit (CD, Organica Music Group, Pop)
Super slick commercial pop music with wide appeal. Margo Rey is one classy lady. She's about as beautiful as they come...but she's also got a voice that'll totally knock your socks off. This probably won't appeal to underground music snobs...but they'll be the ones missing out cuz Ms. Rey's music is a true guilty pleasure. Commercial music in the twenty-first century has become synonymous with bad processed crap. But occasionally an artist comes along who knows how to put the pieces together in a way that totally makes sense. Habit is what commercial pop ought to be. Margo's songs are easy on the ears...and as slick as processed cheese. But that doesn't matter...because her heart and soul manage to come through on every track of this ultimately satisfying album. No doubt some folks will slam us for praising Ms. Rey and we couldn't care less. This is a great album with mass appeal...and yet it manages to easily rise above the rest of the commercial muck out there. Outstanding cuts include "Habit," "I Saw You," "Plastic Karma," and "She's Not There."
Chris Riffle - Another Dream (Independently released CD EP, Folky pop)
Smooth direct folky pop from New York City's Chris Riffle. This is Riffle's third release since 2010. Produced by Jimi Zhivago (a founding member of the band Ollabelle), Another Dream presents six understated pleasing cuts with the emphasis being those nice warm inviting vocals. Riffle has had already had a good bit of success up to this point in time, opening up for well-known acts like Death Cab For Cutie, Mary Lou Lord, and Dub Narcotic Sound System. These six songs clock in at just over twenty-six minutes. Standout tracks include "All That We Hold," "Far From the Sea," and "Another Dream."
Walter Ross - Through The Reeds: Woodwind Concerti (CD, Ravello, Classical)
Talk about a focused composer...(!). Walter Ross doesn't just write music destined to be played by any ol' group of musicians. In order to come up with the best possible outcome, he composes music specifically written for the musicians he intends to play on the recordings. As such, the passages are intended to be played by the exact musicians of his choosing depending upon their skills and expertise. Through The Reeds: Woodwind Concerti features four compositions with the main focus being woodwind instruments. The album features performances by the Slovak Radio Symphony Orchestra, Michael Sintal, Ramon Mesina, M. Turner, Radka Kubrova, Igor Fabera, and Adriana Antalova. This album has a nice smooth organic sound and feel...seemingly inspired by the sounds of nature. Extremely calm and resilient music that seems to pour from the soul of this exceptionally gifted artist. Incredible from start to finish... Top pick.


Rusted Root - The Movement (CD, Shanachie, Pop)
The folks in Rusted Root have been around for quite some time now and have had plenty of great successes along the way. Up to this point in time the band has released eight full-length albums...they've sold over three million records around the globe...and they've had their songs featured in the films Ice Age, Twister, and Matilda as well as the television shows Ally McBeal, Charmed, and Chuck. The band is driven by the songwriting skills of Michael Glabicki along with the ultra-snazzy skills of Liz Berlin (vocals, percussion), Patrick Norman (vocals, bass, percussion)...along with some additional support from additional musician friends. The Movement contains instantly familiar tunes that are bound to please the band's fans. The songs on this album feature nice smooth rhythms, finely-tuned vocals, and an overall positive vibe. This is the kinda music that's hard not to like. Nothing but cool keepers here. Our favorites include "Monkey Pants," "The Movement," "Fortunate Freaks," and "Something's On My Mind."
Sam Apple Pie - Sam Apple Pie (CD, Angel Air, Rock/pop)
We love the obscure gems that are constantly being unearthed by the folks at Great Britain's Angel Air label. The creative minds at this company seem to be on an unending quest to find and reissue things that would otherwise be lost in the mindless stacks of stuff scattered around on the planet. This self-titled album is a case in point. The guys in London's Sam Apple Pie originally got their start by running their own club in the late 1960s called The Bottleneck Blues Club. So...they obviously had a place to play (!). They were eventually signed by the folks Decca Records who released this, their debut album. This ten track album does, admittedly, have a rather dated sound. But the spirit and playfulness of the guys in the band clearly shines through. These tracks combine elements of rock, blues, and pop into an instantly warm and friendly mix. These guys were creating quite a buzz when this album was released in 1969. But like so many others they eventually disbanded in 1974 and then reformed adopting the name The Vipers. Plenty of cool guitar licks here and that great sounding loud hippy rock that was a staple of the time period. Cool cuts include "Hawk," "Stranger," "Sometime Girl," and "Moonlight Man."
Tom Shaner - Ghost Songs, Waltzes, and Rock & Roll (CD, Mother West, Pop)
More instantly appealing smart pop from New York's Tom Shaner. Originally the lead singer/songwriter in the band Industrial Teepee, Shaner eventually decided to embark on his solo career. His last EP (Get Real or Get Gone) was universally praised by fans and reviewers...and Ghost Songs, Waltzes, and Rock & Roll is bound to receive the same warm welcome. The most obvious comparison and/or reference point for these songs would be Leonard Cohen. Tom writes songs with smart pensive lyrics and his vocals are bound to remind listeners of Leonard's quiet and hushed masculine voice. These fifteen songs combine elements from folk, pop, Americana, blues, and more...all combined into a smooth cohesive mix that should appeal to listeners of all ages. Housed in a cool cardboard foldout sleeve (featuring art by Helen Schmidt) complete with lyric insert, Ghost Songs is another direct hit. Intriguing cuts include "Sister Satellite," "The Streets of Galway," "Downtown Has Done Damage" (our favorite), "Foreverland," and "My House Is Green."
Slam Dunk - Welcome To Miami (CD, File Under Music, Pop)
The sophomore album from Canada's Slam Dunk. This modern hyperactive band has lots of folks talking not only because of their recorded work...but also because apparently they're rather amazing in concert. The band is comprised of Jordan Minkoff (guitar, vocals), Duncan McConnell (vocals, guitar, piano), Caitlin Gallupe (vocals, bass), Luke Postl (drums), and Kain Bryson (saxophone). These folks have a sound that incorporates ideas from a variety of genres. But the overall energy reminds us very much of underground rock acts from the late 1970s. These folks play with an incredible amount of energy...and the songs are ultra-fast and speedy. This is a short album...only about 37 minutes long...but in that amount of time these players make their point loud and clear. Ten kickass rockers here including "Can't Stand It," "Why Can't I Change," "Runner," and "Fantasy." Hard rockin' stuff with balls.
Jeff Slate - Birds of Paradox (Independently released CD, Pop)
Jaws are sure to drop when folks read the list of people appearing on this album. Musicians backing up Jeff Slate include former members of Wings, The Byrds, The Who, and Plastic Ono Elephant's Memory Band. If that doesn't get folks attention...nothing will (!). Slate originally appeared on the scene as a member of the 1980s band The Mindless Thinkers and then later on in the 1990s he formed The Badge...a mod band that had a good bit of success in Europe. Birds of Paradox is Jeff's first solo offering...and it spins like a best of collection of hits you've never heard before. This fellow has a natural knack for coming up with good solid songs that should appeal to just about anyone who loves good music and toe tapping beats. This album is chock full of classic pop songs with catchy melodies and an overall groovy sound and feel. Slate's out to please fans...and he's pretty much hit the target with all ten tunes here. Our favorite cuts include "Babylon," "Alone Tonight," "Baby, Forgive Me," and "She Was A Princess."
Snew - What's It To Ya (Independently released CD, Rock)
The third full-length release from Snew. If you love all those hard rockin' hair bands from the 1980s...LISTEN UP. Of all the bands treading in this genre, the guys in Snew are probably the best. These four guys play like holy hell...they've got a great image...and their songs are totally bitchin'. The band is comprised of Andy Lux (guitar), Curtis Don Vito (vocals), Mark Ohrenberger (drums), and Willie Basse (bass). What's It To Ya is chock full of punchy hooky loud pop/rock played with balls and conviction. Curtis has the perfect voice for this style of music...throwing in plenty of yowls and howls to add extra personality to the tunes. This album is one great big fall of rock n roll FUN. How could you not love a band with a song called "Electrolux"...? Other killer cuts include "Release The Beast," "Pull My Stinger," "Unglued," and "All Over You." Hard rockin' pop at it's best... Top pick.


Stackridge - Radio Sessions 1971-1973 (CD, Angel Air, Pop)
Whoa...we almost thought we had the wrong disc in the player when this one started playing. But nope...this is indeed the guys in Stackridge...playing an entirely different style of music on the track "Three Legged Table"... Sure caught us by surprise. But after the first track, things become instantly familiar and recognizable. This 33+ minute disc includes material taken from two BBC radio sessions (September 21, 1971 and February 7, 1973). This disc will mainly appeal to diehard Stackridge fans. Included are the must have tracks "Slark" (a fifteen minute version) plus the hard-to-find only recorded version of "The Lyder Loo." Rounding out the disc are live versions of "God Speed The Plough," "Road To Venezuela," and "The Galloping Gaucho" (a fan favorite). We highly recommend anything and everything that bandleaders Andy Davis and James Warren are involved with. They most certainly are two of the best pop musicians of the past few decades...
The Super Fuzz - Art Noise (CD, Forward Motion, Pop)
Nice punchy instantly familiar sounding guitar-driven pop/rock with hooks galore. According to the band's own web site, The Super Fuzz "captures the vintage 70's rock sound and combines it with an alternative edge. Classic Rock influences such as the Beatles, Bowie, The Beach Boys, Todd Rundgren, Jason Falkner, Hendrix, and Jellyfish seamlessly pervade their music." Couldn't have said it better ourselves. This album was previously issued using the band name The Chris Alvy Band...but the name was changed for this reissue. Alvy leads an interesting life. He's been a professional ball player with The Yankees, Astros, and White Sox. Plus he played in the house band for the show Mira Quien Baila (the Latin American equivalent of the show Dancing With The Stars). These days he's putting his energies into music...and the results are mighty impressive. Joining Chris on this album are Darrell Killingsworth (bass), Todd Taulbee (drums, vocals), Daniel Peralta (guitar, vocals), and Ana Valenzuela (keyboard). Art Noise captures the essence of 1970s power pop while adding additional modern ingredients that give the tunes a more current sound. We could recommend this band to listeners into babysue favorite The Grip Weeds...the sound is quite similar. Twelve cool kickass cuts here including "Art Noise," "This Summer's Day," "Inside Job," "The Fall" (this track is a REAL knockout!), "This Is Your Life," and "Born." Great pop music that will surely stand the test of time. Top pick.


Dinah Thorpe - 12 (Independently released CD, Pop)
Wow...Dinah Thorpe is in a word...incredible. This young lady has one of those voices so fantastic that it wouldn't matter what she's singing...because her voice alone is enough to carry her way through any tune. But the voice is really only part of the equation here. In addition to having one of best voices we've heard in the twenty-first century, Ms. Thorpe is also a songwriter of the highest calibre. The tunes on 12 sound something like a peculiar cross between Laurie Anderson and Azure Ray...without ever sounding too much like either. The more we spin this album the harder it becomes to try to describe what's going on here. Dinah incorporates ideas from the past and present...from different genres...into her own slightly perplexing unique universe. And the results are warm, genuine, and intriguing. As if the music weren't enough, the cover is outstanding...made to look like a foldout pinup calendar...with an absolutely killer photograph of Ms. Thorpe in the midst of washing her bicycle (!). This young artist has us completely under her spell. She's cool...she's magical...and she's unique. Killer cuts include "In The Country," "Song For Dolly," "G20," "Settling Back In," and "Tradesman." This will easily end up being one of the best albums of 2012 without a doubt... TOP PICK.


Tunabunny - Genius Fatigue (CD, Happy Happy Birthday To Me, Rock/pop)
True underground rock/pop from Athens, Georgia's Tunabunny. These folks have managed to attract an impressive underground following with their loud abrasive super catchy fuzz pop. One of the things that we dig about this band is that they don't seem to take themselves too seriously. We're not sure if it's just our perception or not...but it sure seems like over the past few years most artists and bands seem to be way, way, way too serious (??!!) about everything. If this is a trend, we hope the trend turns around soon. And perhaps the folks in Tunabunny are leading the way toward a lighter and less intense future. The cool tracks on Genius Fatigue are undeniably danceable and feature some totally nifty female vocals that you can't help but love. The tunes have great driving bass lines and steady beats...and way neato fuzzy guitars. This band's tunes remind us very much of some of our favorite underground bands from the 1990s (when all hell was breaking loose...ahhhhh, those were the days!). Ten great tracks here including "Duchess For Nothing," "Slackjawed" (our favorite cut), "Wong Kind Of Attention," and "Government Of Throats." We sure as hell love Tunabunny... What a totally uplifting experience...! TOP PICK.


War Poets - Dulce et Decorum Est (Independently released double CD, Pop/rock)
War Poets is a new band created by five veterans of the Minnesota, Minneapolis pop/rock scene. The group is comprised of Rex Haberman, Matt Kirkwold, Jenny Case, Lisi Wright, and Dan Neale. Some of this band's music reminds us of what a cross between The Replacements and The New Pornographers might sound like. The songs combine elements from pop, rock, and Americana...combining them into an instantly familiar sounding concoction that should appeal to a wide cross section of listeners. Chief songwriter Rex Haberman has a great knack for coming up with hummable catchy melodies...and the band never overplays or pushes too hard. Dulce et Decorum Est is a two CD set featuring a total of seventeen tracks. The first ten songs on disc one are the rock songs while the second disc features seven ballads. Good solid stuff with plenty of rock solid beats.
Scott Warren - Dyed In The Wool (Independently released individually numbered limited edition CD-R, Pop)
We were as excited as hell to receive our own copy of this extremely limited edition disc (only 200 numbered copies) from Venice, California-based pop artist Scott Warren. Hard to believe this is a self-released CD-R because the overall quality (sound and songwriting) are so far superior to just about everything we receive in our trusty ol' mailbox. Warren releases music under his own name as well as with his band Signal Hill Transmission. And he's had some remarkable success with his music. Scott's songs have appeared in Harry's Law, The WB's 90210, Fox Atomic's The Rocker, the FX show The League...and more. Dyed In The Wool is a remarkably well-crafted pop album that we would highly recommend to anyone who loves classic melodic pop. The songs are super smart and feature cool intricate melodies and lyrics that seem to come straight from the heart. Backing Warren up is an amazing cast of musician friends that includes Brian Young, Dan Wistrom, Brian Lapin, Mark McConville, April Guthrie, Aubrey Richmond, Jamelle Williams., and Matt Franko (whew!). The arrangements are exceedingly well crafted...and Scott's vocals are about as good as you're likely to hear anywhere on earth. Ten songs here that clock it at just under 34 minutes...and they're all incredible. Our favorites include "Divisible/Indivisible," "When She Comes Around," "A Sinking Feeling," and "Tongue-Tied." Some of these songs occasionally remind us of babysue favorites The Shoes. We just can't get enough of this album...simply incredible stuff. TOP PICK.


Let me count the ways.
One.
Two.
Three.
Four.
Five.
Six.
Seven.
Eight.
Nine.
Ten.
Eleven.
Twelve.
Thirteen.
Fourteen.
Fifteen.
Sixteen.
Seventeen.
Eighteen.
Nineteen.
Twenty.
Twenty-one...

Goddammit. There are just way too many ways to count.
Klarka Weinwurm- Continental Drag (CD, Saved By Vinyl, Pop)
Canada's Klarka Weinwurm released her first EP in 2009...creatively titled EP (hyuk hyuk...). Since that time she's taken her time recording this, her debut full-length. Originally from Toronto, Weinwurm now resides in Lahave, Nova Scotia. Continental Drag is a nice, smooth, dreamy spin. Klarka writes songs that are calm and subdued...but never boring. Recorded at The Old Confidence Lodge in Riverport by Diego Medina, these tracks have a nice slick sound without ever sounding overproduced. Weinwurm wrote all but one of the tunes ("Caroline" which was written by Matt Charlton). She's got a really inviting smooth voice that immediately draws the listener into her musical universe. Eleven intelligent tracks here that clock in at just over 30 minutes. Intriguing cuts include "Pictures," "Tell Me Something Brave," "A Love Song," and "Continental Drag."

The Winter Sounds - Runner (CD, New Granada, Pop)
More totally upbeat positive pop from the fine folks in The Winter Sounds. More and more folks are talking about this band...probably due to their pure talent, dedication, and hard work (they've played over 500 shows over the past five years). These groovy folks make music that harkens back to the 1980s when cool bands like New Order and The Cure were rocking the world upside down. But rather than being an imitation or remake of those bands, the folks in The Winter Sounds use those ideas a a diving board to create their own cool new take on twenty-first century danceable techno pop. Runner is yet another resounding success for these guys. The songs are uplifting, melodic, and ultimately inspired. Produced by the way cool Scott Solter, the album has a cool slick sound without ever sounding overproduced. These folks have impressed us in the past...but this just might be their best release yet. Killer tracks include "The Sun Also Rises," "Devils," "Young Love," and "Robots Marching." Totally groovy from start to finish. TOP PICK.


The Wonder Revolution - Firefly (CD, Air House, Progressive)
The folks in The Wonder Revolution may be for Wichita, Kansas what the folks in The Animal Collective are for Athens, Georgia. This band is a large group of creative musician friends who "explore the nature of wonder across a series of diverse musical settings that can only be described as wondermusic" (taken straight from the press release that accompanied this CD). Firefly is a dreamy album featuring eleven tracks of strangely peculiar delights. Instead of playing one particular style or genre, these folks seem to just let music take them wherever it may...and the end results are haunting, slightly surreal, and calming. These finely honed compositions are remarkably unique in their overall sound...and the attention to detail in the recordings is remarkable. Every track here is a keeper...but particularly appealing cuts include "Linden Tree," "Layers of Miracles," "The Current," and "Invisible Until..." Great modern mood music with a slight pop feel...
Wool On Wolves - Measures of Progress (Independently released CD, Pop)
Not only do we dig the sound of this band...but we dig where they're coming from mentally as well. In 2010 they released an EP entitled Hate Is Poor which dealt with their distaste for the "exploitive side of the music industry" (all right!). This, the band's sophomore full-length, is a different sort of album featuring tunes that are difficult to categorize and/or pinpoint. Some of these songs are more restrained while others present a harder rock sound. Perhaps the best single word to use to describe this band is...intelligent. If you're looking for simple generic garbage that sounds like all the rest you won't find it here. These guys are smart and they aren't afraid to let their imagination take them wherever it may. We certainly get the impression that fame and money aren't the main motivators here. But Measures of Progress isn't an overly artsy or difficult album either. These songs are surprisingly mature and accessible and yet...they don't possess any of those traits that ruin so many twenty-first century bands. We've tried to come up with possible influences or comparable bands...but in this case we just cannot. This band is operating in their own territory and making up their own rules. Ten tracks of genuinely inspired music that gets better with every repeated spin. Our favorite cuts include "Unsuspecting Ways," "Inside the Light," "Broken Pictures," and "Darkest Hour." Top pick.


Wreck-It Ralph - Original Score Composed by Henry Jackman (CD, Disney, Motion picture score)
The fine folks at Disney have really been knocking 'em out lately, releasing a slew of new blockbuster films in 2012. Wreck-It Ralph, the latest, is an arcade game-hopping adventure featuring the characters Wreck-It Ralph and Fix-It Felix, Jr. This CD starts by offering some six pop tunes from Owl City, Buckner & Garcia, Kool & The Gang, AKB48, Skrillex, and Rihanna...before getting to the real meat of the matter. The remaining 19 tracks are the original score for the film, composed by Henry Jackman who is probably best known for the music he created for Winnie The Pooh and X-Men: First Class. Jackman's strengths as a classical composer shine through on many of these tracks...but the real surprises are the pieces that accurately recreate and involve computer game sounds. This unusual score is not like the others. The entire disc...clocks in at almost 71 minutes (!)...so you know you're getting some major bang for your bucks here. Kickass tracks include "Life In The Arcade," "Cupcake Breakout," "Laffy Taffies," and "You're My Hero." Super inventive stuff...an unusual score with a definite sense of humor threaded through it...
A
Abraham Lincoln Vampire Hunter - Original motion picture soundtrack
Abundance - Manner effect
A Christmas Story - The musical
Garth Adam - Travelling
Jason Adamo Band - Bricks & mortar
A Dangerous Method - Original motion picture soundtrack
Affinity - The Baskervilles reunion: 2011
Age/Sex/Occupation - This side of the fence
Miguel Algarin / Albey Balgochian - Soul to sol
All The Right Moves - The monster I've become
Amazing Spider-Man - Music from the motion picture
Amenities Package - Out of phase
American Revolution - Buddha electrostorm
A Midsummer Night's Dream - The winter's tale
Ammo Without A Gun - Ammo Without A Gun
Animal Parts - Animal Parts
Answers To Nothing - Original motion picture soundtrack: Music by Craig Richey
Richard Anthony - Love is the power
A Rainy Day In Bergen - A Rainy Day In Bergen
Argo - Original motion picture soundtrack
Ascend - Secrets of flight
Ashbury Keys - W ake up
At Sea - A new machine
Auburn - Indian summer
Augi - Citizens of the world
Danielle Aument - Songs for you
Authorities - King pao au go-go
Avengers - Avengers
Axel's Axiom - Uncommon sense
Azud - Mrindle
B
Backwords - By the neck
Dave Ball - Don't forget your alligator
Bill Barner - Ten tunes
Bonnie Barnett Group - In between dreams
Kail Baxley - Double EP
Bedhed and Blondy - Down south
Tim Bedner - Of light and shadow
Bellylove - Bellylove
Belmont Lights - Telegraphs EP
Roy Bennett - The four part trilogy: Movements from the lower region
Bernie - Original motion picture soundtrack
Billy Mack Collector - We got it at the flea market
Black Pistol Fire - Big beat '59
Bleeding Feathers - Bleeding Feathers
Joe Blessett - Changing everything...
Ivan "Funkboy" Bodley - Look at that cookie
Alisa Boniello - Lovestruck
Anna Borges & Bill Ward - Receita de samba
Francis Bowie - Francis Bowie
Kayle Brecher - Spirals and lines
Crystal Bright & The Silver Hands - Muses and bones
Bucket Boys - Leavin'
Matt Bunsen and the Burners - Porch party volume 1
Burning River Gamblers - Burning River Gamblers
Adam Burrows - Tall tales
Butter - Original motion picture soundtrack
C
David Caceres - David Caceres
Curt Cacioppo - Laws of the pipe
Caltrop - Ten million years and eight minutes
Campbell Apartment - In
Caretakers - Love, war, and propaganda
Tim Carey - Room 114
George Carill - Relevant
Carter Calvert - And the Roger Cohen Trio
Jeff Campbell - Stop and go
Guy Capecelatro III - North for the winter
Carousel - 27 rue de mi'chelle
Casa De Mi Padre - Original motion picture soundtrack
Case Theory - Cinematic
Barbara Cassidy Band - Leaving things the way i found them
Susan Cattaneo - Little big sky
Celeste - Ready to fly
Sergio Cervetti - Nazca and other works
Challenger - The world is too much for me
Cheers Elephant - Like wind blows fire
Chief Fuzzer - Transcendental road blues
Churchwood - Just the two of us
Citadel Besieged - The winter of evermore
Dawnya Clarine - Walking on water
C-Leb & The Kettle Black - C-Leb & The Kettle Black
Coke Weed - Nice dreams
Cold Blood Club - Headlines & firefights
Phil Collins - Live at montreaux 2004
Comanchero - The undeserved
Como Brothers Band - The speed of sound
Dylan Connor - Primitive times
Convalescents - Armageddon
Copernicus - Live! In Prague
Copernicus - Victim of the sky
Copernicus - Deeper
Copper Gamins - EP
Corduroy Road - Two step silhouette
Cornflower Blue - Run down the rails
Coro Allegro - In paradisum
Chris Cortez - Aunt nasty
Erin Costelo - We can get over
Gheorghe Costinescu - Jubilus & Pantomi
Crap Detectors - Vs. parrot man
Crooked Saint - Sweating bullets
Michael Cullen - Love transmitter
Mark Cullison and The Regulars - The barstool monologues
D
Trent Dabbs and Amy Stroup - Sugar + The Hi-lows
Peter Daltrey - King of thieves: The best of Pter Daltrey Volume 2
Dandelion War - We were always loyal to lost causes
Dare Dukes + The Blackstock Collection - Thugs and china dolls
Darkest Hour - Original motion picture soundtrack: Score by Tyler Bates
Dark Pony - Suburban serenade vol. 1
Tyne Darling - The secret november
Darlingside - Pilot machines
Danny Darts - American songwriter
Dashboard Madonna - Neon life
Dashboard Madonna - Neon life EP
Ryan Davidson Trio - Ryan Davidson Trio
Billie Davies Trio - All about love
Dawns - Limited EP
Daydreamers - With your love
Days of Grace - Original motion picture soundtrack
Dead Rat Orchestra - The guga hunters of ness
Deep Purple - With orchestra: Live at montreux 2011
Deep Purple - Total abandon Australia '99
Delta Moon - Black cat oil
Xander Demos - Guitarcadia
Jon DeRosa - Anchored EP
Jon DeRosa - A wolf in preacher's clothes
The Descendants - Music from the motion picture
Tony Desimone - The second time around
Destroy Nate Allen - With our powers combined
Devereaux - Cacti pace
Dirty Dancing - The deluxe anniversary edition
Disseriph - Disseriph
Diva - Moon moods
Dolfish - I'd rather disappear than stay the same
Donna and Doug - Take the day off
Doors - Mr. mojo risin': The story of l.a. woman
Dream Girl - Bon death
Drivin' n' Cryin' - Songs about cars, space and The Ramones
Drowned In Meaning - Drowned In Meaning
Drunken Prayer - Into the missionfield
John Du Cann - The many sides of 1967 - 1980
Dumb Blonde - Miss guy
Xenia Dunford and the Eastern Exile - Lonely streets
E
Earps - A tribute to Buck Owens: Buckle up!
Echoes de Luxe - Hold on
Yelena Eckemoff - Forget me not
Eclectic Mayhem - Eclectic Mayhem
Eight Bells - Girls underground
Electrik Emily - Radio active
Electrik Emily - Stiletto rock
Elevator Art - Tent city
Elika - Always the light
Jose Elizondo / David Tanner - Of birds and lemons
Annalise Emerick - Starry-eyed
Empire Escorts - Empire Escorts
Emaculent - Emaculent
Engloria - Drive EP
Evita - The broadway cast recording
EWW Yaboo - So many of the kids b/w Make it fast
Exdetectives - Farthest star
Adam Ezra Group - Ragtop angel
F
Nick Ferrio & His Feelings - Introducing...
Finding Clyde - Sacrifice it all
Fischer's Flicker - Katmandon't!
Jeremy Fisher - Mint Juleps
Flowerland - Caffeine disk EP
Tim Foljahn - Songs for an age of extinction
For A Good Time, Call... - Original motion picture soundtrack
Forbidden Dimension - The golden age of lasers
Foreigner - Alive & rockin'
Forever Her Nighitmare - The rebirth
Josephine Foster - Blood rushing
Bill Fox - One thought revealed
Frank - Here together
Ian Franklin and Infinite Frequency - Breaking grounds
Frequency - Frequency
Furious Seasons - My analog face
G
Peter Gabriel - Live blood
Will Galison - Line open
Jose Garcia - Songs for a lifetime
Jackson Garrett - Let sleeping dogs lie
Gashers - Law is not order
Steve Gates - A bee in her mouth
Gazpacho - March of ghosts
Uli Geissendoerfer - Colors
Robin George & Vix - You
Jenny Gillespie - Belita
Girls Love Shoes - Supamedicine
Girls Love Shoes - Stars
Grannies Club - Wait & see
Gone - Original motion picture soundtrack
Ash Gray and the Girls - Born in the summer
Tini Grey - Shades of grey
Nathan Griffin - Nathan Griffin
Pat Guadagno - New Jersey material
Katie Guthorn - Why not smile?
Rachel Lee Guthrie - Exploring the heart
Guzzer - Who hit the guzzer
H
Habit - Lincoln has won
Lua Hadar with Twist - Like a bridge
Gerard Hagen Trio - Song for leslie
Tianna Hall & The Mexico Citiy Jazz Trio - Two for the road
Hardcoretet - Do it live
Hard Stuff - Bolex dementia
Hard Stuff - Bulletproof
Lauren Harding - Heart in a box
Jason Haywood - A thousand miles since yesterday
HBC - Scott Henderson, Jeff Berlin, Dennis Chambers
Matt Hebert - Tomorrow in the sun
Sylvia Herold and the Rhythm Bugs - The spider and the fly
Harris Group - Choices
Gavin Harrison & Osric - The man who sold himself
Josh Harty - Nowhere
Jason Heath and the Greedy Souls - Packed for exile
Jon Herington - Time on my hands
Lilly Hiatt and the Dropped Ponies - Let down
Higher Concept - Everybody
Charlie Hill - The landing
Hillbily Vegas - Ringo manor
Hit & Run - Original motion picture soundtrack
Johnny Hodges - Yeah...about that
Holly Hunt - Year one
Homespun Remedies - Great depression
Harold Honey - Helltown
Penelope Houston - On market street
Russell Howard - Cityheart
Hully Blower - Hully dulls the blower
Casey Hurt - Half as much as love
Huxter - #2
I
Illdotlogic - Dreams in stereo
Ill Funk Ensemble - The duality
Illness - A monument to our gilded age
I Melt With You - Original motion picture soundtrack
Inner Flame - A tribute to Rainer Ptacek
Insects of the Underground - Mind matter
Irina - Something about you
Iron Lady - Music from the motion picture
Iveys - Days & nights
J
Jackity Jack Jack - Jackity all the way home
Brian James - The wild and free EP
Elwood James Band - EJB
Olivier Jarda - Good luck cartel
Jack Jeffery - The constant that remains
Jersey Street Band - Breaking radio silence
Karen Johns & Company - Peach
Mary Ann Joyce-Walter - Cantata for the children of terezin
Justin Jude - 5 kinds of rain
Mike June - Exile on wilson street
K
Kaaa - A is for zebra
Bruce Kaphan Quartet - Bruce Kaphan Quartet
Ramin Karimloo - Human heart
Karney - Love and respect
Cecily Kate - Standards
Naama Kates - The unexamined life
Richie Kaye - Fire and fall back
Dave Keener - The easy way
Zonder Kennedy & The Scoville Junkies - Zonder Kennedy & The Scoville Junkies
Art Kenyon - Art Kenyon
Kid Savant - Drop it on the stereo
Killing Them Softly - Original motion picture soundtrack
Kinder Machines - Beaten by them
Kevn Kinney - A good country mile
Klassik - In the making
Koko Beware - Something about the summer
Susan Krebs Band - Everything must change
L
Richie Lawrence - Water
Andrew Leahey - & The Homestead
Leander Rising - Heart tamer
Peggy Lee Band - Invitation
Josh Levinson Sextet - Chauncey street
Leslie Lewis - Midnight sun
Light - 1102/2011
Light the Black Skye - Looking out looking in
Like Love - There there
Steve Lipman - Ridin' the beat
Brian Lisik - The mess that money could buy
Little, Big - Pins and narwhals
Lock & Key - Pender Salvage Per Tu Hawkins
Lola Versus - Original motion picture soundtrack
Longreef - Dirty motel
Loop 2.4.3 - American dreamland
Lost Lovers Brigade - Skeletons
Vincent Lyn - Wing sing
Jessica Lynne - Spiritual cowgirl
M
Mad Planet - Ghost notes
Rich Mahan - Blame Bobby Bare
Manooghi Hi - Silence
Lisa Marie - Summertime jazz
Christina Martin - Sleeping with a stranger
McCormick Percussion Group - Concerti for strings with
Mean Season - Mean Season
Carlton Melton - Photos of photos
Memorials - Delirium
Midway In Wake - We will remain sedate
Milks & Rectangles - Milks & Rectangles
Giulia Millanta - Dust and desire
Mommyheads - Vulnerable boy
Money In The Banana Stand - Giant steps II
Monks of Mellonwah - Neurogenesis
Moonlight Social - Heading south
Gary Moore - Blues for jimi
More Music From - The Rum Diary
Morning Set - Morning Set
Ken Will Morton - Contenders
Mr. Meaner - Drinking again
MSB Family Band - MSB Family Band record
Maria Muldaur - Christmas at the oasis: Live at the rrazz room
Putnam Murdock - Brand new widow
Dale Murray - Dream mountain dream
MW Ensemble - MW Ensemble
My Furious Frenzy - Venus on fire
My Radio - Starts in the east / falls in the west
N
9Tomorrows - Gravityi in love
Namesake - Borders & fences
Arthur Nasson - West cambridge cowboys
Nearly Beloved - Where's bob
Lukas Nelson - Wasted
Willie Nelson - Remember Me Vol. 1
Ferenc Nemeth - Triumph
Thea Neumann - Lady and the tramps
David Newberry - No one will remember you
New York Rifles - Girl shaped girl
Nfected - Karate style 2
Nicholl and Farquharson - Della by moonlight
Night Genes - Like the blood
Nobox - Hollywood is on fire
No End Of Now - Some music we made
NorseLaw - Moon hunters
O
Old Time Machine / Old Cabin - Split EP
Old Time Machine - Old Time Machine
Oliver Dawson Saxon - Motorbiker
Once: A New Musical - Original broadway cast recording
One Finger Riot - Fly by life
Oooooooo - Looooooo
Open Hand - Mark of the demon
Ryan David Orr - Mordred the quarter known
Bill Ortiz - Highest wish
Our Lives - Out of place
P
Painted Blind - Painted Blind
Papa Juke - Out of the blues
Paranha 3DD - Original motion picture soundtrack
Pariah - Original motion picture soundtrack
Perfects - Sudden victory
Petunia & The Vipers - Petunia & The Vipers
Sal Piamonte - Lives in devil city
Piffaro - Los ministriles in the new world
Pilesar - Stereo space
Plastic Arts - Academy clonez
Vajra Pleroma - Vajra Pleroma
Pong - Live at the continental club
Poor Young Things - Let it sleep
Porter Draw - California widow
Pow Wow Now - Let's have a pow wow now
Doug Prescott - The journey and the deep blue sea
Projection - While you were out
Brianna Lea Pruett - The stars, the moon, the owl, the cougar, and you
Penny Jo Pullus - Through the glass
Pz - Pz 4 Pz
Q
Quen - My T quen
Quinn Hedges Band - Step outside
Quernie - Quernie hernia
Quux - Radolphy
Qznoyes - Dripless
R
Michaela Rabitsch & Robert Pawlik Quartet - Voyagers
Radio Fallout - Vox e tenebris
Rags & Ribbons - The glass masses
Rainstick Cowbell - Damage control damage
David Ralston - I don't care
Leandra Ramm - One night with you
Davide Ramos - Sento la tua mancanza
Roxie Randle - Little victory
Ray Mann Three - Sketches vol. 1
Reach Around Rodeo Clowns - Dark days dark nights
Reanimation - Giants hide among us
Reasons Be - Hands up EP
Red Laser - Anagramar
Red Lights - Original motion picture soundtrack
Red Jasper - Sting in the tale
Red Moon Road - Red Moon Road
Red Wanting Blue - From the vanishing point
Kate Reid - The love I'm in
Renaissance- Tour 2011: Live in concert
Marcus Reuter - Kopphenson
Riddle the Sphinx - Professional pretender
Donald Ridings - From the wild EP
Rivethead - Doomsday for optimism
Rockabye Baby! - Lullaby renditions of Depeche Mode
Rockabye Baby! - Lullaby renditions of Prince
Rockabye Baby! - Lullaby renditions of the Red Hot Chili Peppers
Rockabye Baby! - Lullaby renditions of The Smiths
Rockabye Baby! - More lullaby renditions of U2
Rockdoves - From the birds
Riff Rockit - Riff Rockit
Jeff Root - Fossil rock
Walter Rose - Cast your stone
Alan Rosenthal - Just sayin'
Rubblebucket - Live in chicago
Rum Diary - Original motion picture soundtrack: Music by Christopher Young
Mike Ruocco - Too late
Rzlotta - Brinnsiedoo
S
17 Pygmies - CIII: Even Celestina gets the blues
65's - Strike hard!
Sad Little Men - I'll be the octopus
Saga - 20/20
Rachael Sage - Haunted by you
Rachael Sage - The acoustic EP
San Francisco Music Club - Love & freedom
Amy Saraiya & The Outcome - Soundproof box
Satin Chaps - Might i suggest
Satin Hearts - Living in overdrive
Eric Schackne - Hammers & strings
Scrapomatic - I'm a stranger and i love the night
Seeking A Friend For The End Of The World - Original motion picture soundtrack
Kenny Selcer - Don't forget about me
Melissa Sellers - Turn me loose
Senayit - Of body
Sophia Serghi - Night of light
The Sessions - Original motion picture soundtrack
Sexy Accident - You're not alone
Sexy Accident - Ninja ninja fight darth vader
Nathan Shaffer - Come bcak america
Shit Computer - Kids & explosives
Nick Simper / Nasty Habits - Live at Scene Vienna
Donna Singer - Kiss me beneath the mistletoe
Lorrie Singer & Bradley Kopp - A deep oasis
Andrew Sisk - Treelines
Sixstep - House of cards
Skyline Drive - Topanga ranch motel
The Slow and Painful Birth of Mehemiah St-Danger - The Slow and Painful Birth of Mehemiah St-Danger
Shevy Smith - Ad astra
Angel Snow - Angel Snow0
Maya Solovey - Forte
Sonali - Speechless
Son Of A Bitch - Victim you
Sonolumina - Sonolumina
Sophisticated Ladies - A true story
Charlene Soraia - Moonchild
South of Ramona - Step inside EP
Split Screens - EP
Stanleys - Always
Starlings, TN - Heartache in 4/4 time
Starroy - Ocho for willow
Static Producer - 1
Steel Chops - Steel Chops
Dan Stevens - My life of adventure
Danny Stoddard - Melinda rose
Stolen Rhodes - Falling off the edge
Stone Coyotes - A wild bird flying
Stone Temple Pilots - Alive in the windy city
Derek Stroker - Love & color
Joey Stuckey - Mixture
Subterranea - Mehran
Suit of Lights - Shine on forever
Sunspot - The slingshot effect
Dan Susnara - Prison sanctuary open field...prison
Jacqui Sutton - Notes from the frontier: A musical journey
Sweet Interference - The falling in and out
SXO - Cats
T
Talibam! - Puff up the volume
Lynn Taylor - Barfly
Gordie Tentrees - North country heart
Jesse Terry - Empty seat on a plane
Thieving Irons - Behold, this dreamer!
Kevin M. Thomas - Intensify
Tiger! Tiger! - Cut them where they bleed
Tohpati Bertiga - Riot
To Rome With Love - Original motion picture soundtrack
Total Babes - Swimming through sunlight
Transformers: Prime - Music from the animatd series
True Hearts - True Hearts
Tunnel Trees - Cuppa joe
Tusks - Total entertainment
Twin Trip - II
U
Ultra Sex Laser - Christmas!
Ultra Sex Laser - The lego EP
Ultra Sex Laser - Greatest hits
V
Naga Valli - Eastern soul
Various Artists - Communicating Vessels - 7-inch series Vol. 1
Various Artists - Sample this: Saustex 2012 sampler
Vassy - Beautiful day
Logan Venderlic - Logan Venderlic
The Verge - Introducing The Verge
Videoing - Reader LP
Video Love - Mon ange
Frank Viele - Acoustic vudu
Gordon Vincent - Mechanical breakdown
W
J. Walker - Ambitions of a writer
Nic Walker - Owls in the dump gift shop
Wax Fang - Mirror mirror
We Are The Last Men On Earth - A girl nam
Whispering Pines - Whispering Pines
Lou Lou White - Soulless, Selfish, Nasty Woman
Whitelake - Enter the haggis
Shannon Whitworth & Barrett Smith - Bring it on home
Why I Must Be Careful - Honeycomb
Bradley Wik and the Charlatans - Burn what you can, bury the rest...
Osias Wilenski - La leyenda del kakuy and four other works
Wilkinson Blades - 4:00 AM
Cole Williams - Out of the basement, out of the box
Chris Willis - Premium / Songs from the love ship v. 1
Jack Wilson - Jack Wilson
Windsor Drive - Wanderlust
Wind Up Radio Sessions - Bird eyes
Wishbone Ash - Live in Geneva 1995
Wishes and Thieves - Forest fire EP
Tommy Womack - Now what!
Cory Woodward - The truth
Wrinkle Neck Mules - Apprentice to ghosts
Dustry Wright - If we never...
X
Y
YellowTieGuy - Joy in the mourning
Y La Bamba - Court the storm
Neil C. Young Trio - El camino
Yusif - Yusif
Benjamin Yusupov's Viola Concerto - Tango rock concerto
Z
Gina Zavalis
Martin Zellar - The hardways
Zero The Antistar - The broken electric lullaby
Zeiton - Form
Zileur - Ball of flame shoot fire