October 2016 Comics, Poetry, and Reviews by

Stream "They'll Show You Who's Won Now"

*Top Picks =

Facing the truth is difficult. But it's a whole lot better than living a lie.

* * * * * * * * * * * * * * * * * * * *
Arms of Kismet - The Helium Age (CD, Wampus Multimedia, Pop)
Wonderfully inventive modern pop music from a different perspective. Although this is basically pop music similar to many artists we've heard in the past, pinpointing specific references and/or influences is difficult. Listening to The Helium Age, the only other artists that come to mind are Mitch Easter (Let's Active) and Neil Innes (Bonzo Dog Band, The Rutles). But that only hints at what's going on here, because the overall sound is markedly different from both. Arms of Kismet is driven by the songwriting skills of Mark Doyon and Grahame Davies, two fellows who obviously have all the right ideas about composing smart pop music. This is not slice-and-dice slop created with cut-and-paste technology. The tracks on Helium Age were crafted with precise attention to detail, spending all the time necessary getting all the parts exactly right. Arrangements instantly set this music apart from competitors. The way the instruments fit together will probably remind listeners of a wide array of classic artists from the past and present. Ten direct hits here including "Angels In the Snow," "Carnival By the Sea," "On the Tracks," and "F. Scott and Everything He Wrote." Recommended. TOP PICK.


Bell X1 - Arms (CD, BellyUp, Pop)
The seventh studio album from Ireland's Bell X1. Although these guys have been writing and recording for some time now, this is the first time we've been exposed to their music. Our first reaction to Arms was...WOW. Bell X1 is the trio of Dominic Philips (bass), Paul Noonan (vocals), and David Geraghty (guitar). Together these fellows create moody and subdued modern technology-driven pop music with a surprisingly organic sound. The band is very popular in Ireland. Perhaps Arms will be the album to transfer more of that success to other parts of the world...we sure hope so. Our guess is that most of this music is probably too intelligent for the average listener in the United States. Here Arms will most likely be immediately embraced by select underground hipsters fortunate enough to be turned onto the music. Folks in Europe will probably go apeshit over this as soon as they hear it. These guys have it all. Great songs...superb arrangements...killer vocals...and an ability to mix all the ingredients together in exactly the right way. Incredibly beautiful pop cuts include "Fail Again, Fail Better," "The Upswing," "Take Your Sweet Time," and "The Coalface." Smart, unique, and rather...brilliant. Highly recommended. TOP PICK.


Everyone is
Blind.
Boulevard Nights - Original Motion Picture Soundtrack: Music Composed and Conducted by Lalo Schifrin (CD, Varese Sarabande, Motion picture soundtrack)
Now here's a soundtrack with a sound and feel that isn't like the rest. If you love the 1970s, this music is really gonna float your boat. Composer/conductor Lalo Schifrin (best known as the man who composed "Theme From Mission Impossible") has created music that truly brings the sound of 1970s disco back into the limelight. The album begins with a George Benson track ("Street Tattoo") before launching into the real meat. Schifrin either wrote or co-wrote the remaining eight tracks. What's surprising here is how realistic these cuts sound. If we didn't know better, we would've thought these were actual vintage recordings. It sure sounds like Lalo and his associates went to the trouble of obtaining actual instruments and amps from the time period in order to give these tracks a truly authentic sound. But not only is the sound authentic, so are the songs. This is a short album that's only about thirty-eight minutes long. But considering the fact that every song sounds like a hit hey...who cares? Head back in time as you hear groovy polyester-infused tracks like "Dimelo," "On The Boulevard," "Chile Caliente," and "Last Act."
Bracket - The Last Page (CD, High Output, Pop/rock)
The Last Page is, perhaps, the strangest Bracket album yet. With the growing resurgence of bands playing music reminiscent of the 1990s, here you get the real thing. The four guys in this band have been writing and recording since the mid-1990s. While other bands have splintered and disappeared, these fellows just keep on delivering the goods. What makes this album unusual is that the music is presented as one long 70+ minute piece. And the title will be immediately familiar to the band's fans ("Warren's Song Pt. 28"). Yet the piece is actually a series of small song snippets all connected together to form the whole. And what's really unusual here is that many of the segments sound very much like hits...but they're presented in a way that makes them sound like a stream-of-consciousness collage. The band is comprised of Marty Gregori, Angelo Celli, Zack Charlos, and Ray Castro. These four musicians play buzzsaw guitar pop/rock like there's no tomorrow. The melodies are superb. The lyrics are reflective and funny. The rhythm section is precise and intense. And the guitars always provide the basic framework for the tunes. It'll be interesting to see what folks have to say about this album. We've been in love with Bracket's sound since we first heard 'em years ago. They've never let us down, and they continue providing what their fans love...all the while slowly and steadily stretching the boundaries of what a buzzsaw pop/rock band is capable of. The Last Page is simultaneously catchy and mentally challenging. Once again, an instant favorite here in babysueland. Recommended. TOP PICK.


Ashley Broder - Two Trees (Independently released CD, Folk/instrumental)
This album is so soft and subtle that many folks may not even realize how intricate and beautiful the music is. Southern California's multi-instrumentalist Ashley Broder is a young lady who can truly communicate feelings through her music. Broder plays mandolin, violin, and cello. On Two Trees she presents eight lovely tracks that set a definite mood in the mind of the listener. Produced by Kevin McCormick and Broder herself, these tracks have a polished professional sound...but the overall tone is very organic in nature. We particularly love Ashley's super soft gently plucked mandolin sound. At a point in time when most musicians are trying to clobber one another over the head with volume, technology, and speed...these tracks come across sounding inspired and very, very focused. Soft and soothing cuts include "Two Trees," "Afterthought," "Stardust," and "While We're Here." Beautifully crafted music that was created out of genuine inspiration.
Cardboard Highway - Reach (CD, Jam, Progressive pop)
Nice, intricate, flowing modern pop with a heavy emphasis on vocal melodies and lyrics. Cardboard Highway is the trio comprised of Peter Jeremy Morris (vocals, acoustic guitar, electric guitar), Christopher Peters (bass), and Matthew Willsea (electric guitars). Morris wrote all the songs here, and each has something substantial to offer. The arrangements are straightforward and appropriate for each track, and the vocals always hit the target. There are some slight moody threads running through these compositions that give them a slight otherworldly feel. Some of the music even treads into the realm of psychedelia. In some ways, some of this music reminds us of Starflyer 59 in overall tone and mood. Ten well-crated compositions including "Washboard," "Level One," Metronome," "Mess," and "If You Quit Listening." This music will most certainly stand the test of time.
Cheshires - Cheshires (CD-R, Off-World Recording Co., Pop)
Cheshires is the new band formed from the ashes of Remy Zero, whose music we have always admired. To put it in a nutshell, the debut album from this band is a direct HIT. The band is comprised of Shelby Tate, Louis Schefano, and Leslie Van Trease. This album is chock full of intelligent energized modern pop/rock with a difference. Although this is anything but a retro band, the music may remind many listeners of bands from the 1990s when alternative guitar groups seemed to rule the planet. This is not limp wristed stuff. These three musicians play with an intensity that we would associate with some of our favorite groups from the past like The Poster Children. The rhythms are pumped up and aggressive, the guitars turned up loud in the mix, and the vocals delivered with genuine focus. Before writing this review, we played this album about a dozen times. And during each spin, we noticed different aspects of the music that were not apparent initially. Killer smart cuts include "Drugz-I Love This Feeling," "You've Turned (To Gold)," "Snakes," "Lamplighter's Parade," and "Kry-War Out There." This will most certainly be one of our top favorite albums of 2016. Highly recommended. TOP PICK.


The Deltahorse - Transatlantic (CD, Slower Faster, Progressive pop)
Technology has drastically changed the ways that music is made. One of the more interesting aspects is the fact that folks can now write and record songs over the internet from different locations around the world, even if they've never even met one another in person. The Deltahorse is a band comprised of three musicians who are based in Berlin, Germany, Boston, Massachusetts, and Belfast, Ireland. Transatlantic is the band's debut full-length release. The album presents ten tracks with a nice thick sound and influences that bounce all over the place. The band is comprised of Sash, Dana Colley (ex-Morphine), and Vadim Zeberg. What may surprise listeners most is how cohesive these tracks sound. You'd never guess these folks recorded this music from different geographic locations. Cool hummable technology-driven cuts include "Call It A Day," "Easy Life," "Balcony TV" (our favorite), and "Cinematic."
Dwiki Dharmawan - Pasar Klewer (Double CD, Moonjune, Progressive/jazz/rock/fusion)
This is a bit different from previous Moonjune releases we've heard...because Dwiki Dharmawan is a pianist. This cool deluxe double disc set features a wealth of music, both originals and covers. Dharmawan is an Indonesian musician whose skills and talent have been praised by many. On this, his Moonjune Records debut, he is supported by a mighty fine (and large) cast of fellow friends/musicians who obviously have one thing in common...their respect and admiration for this talented musician. It's telling that Dharmawan chose to record not one but two covers of the Robert Wyatt song "Forest" (one with vocals, one instrumental). Dwiki is supported by some of the best progressive musicians out there: Yaron Stavi, Mark Wingfield, Nicolas Meier, Gilad Atzmon, Boris Savoldelli, Aris Daryono, Peni Candra Rini, Gamelan Jess Jegog, and Balinese Frogs. There's a lot to take in here. But all the players are so fluent and focused that the music seems to pass by very quickly. Housed in a beautifully designed triple fold cardboard sleeve, Pasar Klewer is bound to be warmly received by fans of progressive rock and jazz. Cool intricately arranged tracks include "Pasar Klewer," "Tjampuhan," "Bubuyu Bulan," and "Purnama."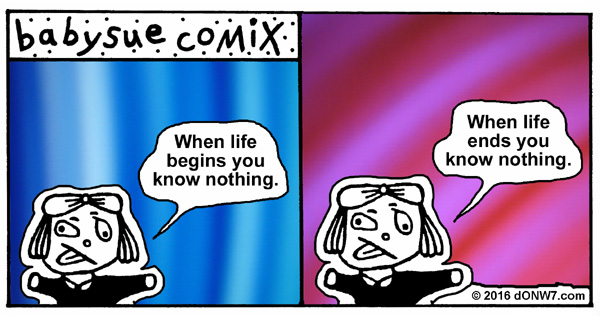 The Dyes - Stomp (Independently released CD, Rock)
An unexpected jolt of rough and raw rock energy. Thankfully in 2016 we're beginning to see and hear bands and artists who aren't afraid to turn up and play without using technology as a crutch. If we had heard this music without seeing the accompanying artwork, we would have guessed this was one of the new garage bands on Pittsburgh, Pennsylvania's ultra-cool Get Hip label. But no, this is a self-recorded and self-released album by three individuals taking things into their own hands. The first track ("Dyes Stomp") immediately reminded us of The Cramps. But by the time we got into the next few tracks we realized the overall sound is very different indeed, because this band does not have such a threatening negative energy. The overall sound here...is surprisingly friendly and inviting, despite the fact that there's a whole lotta energy goin' on. This band is comprised of Lisa Louise (guitar, vocals, stomps), Jill E. Bean (bass, stomps), and Charlie Crane (drums, percussion, stomps). From the sound of these tracks, it sure sounds like these three had a great time recording this album. Foot stompin' garage rockers include "Can't Call Ya Baby," "All I Want," "The Natives Are Restless," and "Where You Been Last Night?"
If you've seen
One elf you've
Seen 'em
All.
Ethicist - II (Vinyl LP, Phratry, Hard rock/progressive)
Ethicist is a band that's bound to alienate most people. In the 1990s we heard tons of bands playing music in a similar vein. But in 2016, it's rare indeed that we hear music this intense and aggressive. Remember all the death and speed metal groups that were once so popular in the undercurrents of American music in the late 1990s? On II, that style of music once again rises from the grave...but with strange additional layers of sound and intent. The packaging on this one is impeccable. The album was pressed on beautiful clear/multi-colored vinyl and the cover art is particularly odd and intriguing. In addition to the album and sleeve, also included are a lyric booklet and a cool black and white lithograph of a chair. The guys in this Cincinnati-based band are playing to a very select audience and they know it. Four mind-bending cuts: "Its Annex," "Cricket," "Entitled," and "Language Bearers."
Ex Norwegian - Glazer/Hazerr (CD-R, Dippy, Pop/rock)
The seventh full-length release from Florida's Ex Norwegian reminds us very much of early recordings from the band. On this album, the band is the duo of Roger Houdaille and Michelle Grand along with assistance from co-producer Emmanuel Canete (The Velocity Gospel) and drummer Fernando Perdomo (who is also a solo recording artist). We absolutely love the more stripped down sound of these tunes. After all, when the songs are this good...that's really all that matters. Thinking back about it, there's a similarity that has probably always existed...but we never put our thumb on it until now. In many ways, there's a striking audio resemblance between Ex Norwegian and Mitch Easter (Let's Active). And the similarities are particularly evident on Glazer/Hazerr. We love the fact that the tracks on this album are driven mainly by electric guitars. The simple and direct overall sound works wonderfully here, as it makes it all the more obvious how cool the vocals and lyrics are. Ten captivating tracks that will stand up to hundreds of repeated spins. Our initial favorites include "Life," "Ice," "Sensation," "Modern Art Brigade," "Aruba Morn," and "Song of Many." Recommended. TOP PICK.


Farewell Milwaukee - FM (Independently released CD, Pop)
Pure feelgood pop with instantly catchy hummable melodies and lyrics that most people should be able to relate to. The songs on this album have an extremely slick and commercial sound, which means these guys have a very good chance of scoring big time with this one. FM is the fourth full-length release from Farewell Milwaukee. And it just might be the one to push their career to the next level. These songs have a completely upbeat friendly sound that will appeal to a wide range of listeners. Rather than challenge folks with bizarre sounds and controversial ideas, these guys seem more driven by the desire to simply entertain folks with familiar sounding songs. These cuts feature lots of overdubs and a very produced sound. We wouldn't be surprised at all to see this group popping up all over the place on talk shows very soon. The band is comprised of Ben Lubeck, Aaron Markson, Adam Lamoureux, Brad Fox, David Strahan, and Joey Ryan. Thirteen well-crafted tracks including "Hurt No More," "Till We're Afraid," "Everything Is Broken," and "Wait For Love."
The Fretless - Bird's Nest (Independently released CD, Folk/instrumental)
The third full-length release from the Canadian quartet The Fretless. These guys play music from another time and place and yet...it all feels completely comfortable and relevant in 2016. The group released their debut album (Waterbound) in 2012 which was immediately welcomed with open arms. There aren't many string quartets playing folk music these days, so these fellows have very few competitors. Bird's Nest presents nine tracks that spotlight the talents of these four players. The band is comprised of Karrnnel Sawitsky on fiddle and viola, Trent Freeman on fiddle and viola, Ivonne Hernandez on fiddle and viola, and Eric Wright on cello. Nest features both traditional and original compositions, and they're all played with pure confidence and skill. These guys are perfectly in synch with one another and you can tell from these recordings that they actually feel the notes they're playing. Smart well-focused cuts include "Alphonzo McKenzie's / Salkantay," "Bird's Nest," "Hidden View," and "38 & Gone."
Game Theory - The Big Shot Chronicles (CD, Omnivore Recordings, Pop/rock)
Ahhhh...this is the one we've been waiting for. The Big Shot Chronicles is easily one of the best pop albums released in the 1980s, and yet it is still often sadly overlooked by so many music fans. Perhaps this remaster/reissue will focus more attention on this explosively incredible collection of truly killer guitar pop. Singer/songwriter Scott Miller recorded a wealth of great material during his short time on earth. This is perhaps his most direct and immediately gripping release. And it should have sold millions upon its initial release. We've listened to these tracks hundreds and hundreds of times...and yet the songs still sound fresh. Produced by Mitch Easter, Chronicles represents a real creative peak for Miller and Easter. It seems sinful that the only real successful single off the album was the wonderfully catchy "Erica's Word"...because other tracks just scream the words 'hit single.' We find it hard to believe that songs like "Here It Is Tomorrow," "I've Tried Subtlety," "Make Any Vows," "Crash Into June," and "Book of Millionaires" weren't overwhelmingly huge hits. But the reason they weren't is probably because Scott's music was just too complex, intelligent, and lyrically inventive for casual listeners. At this point the band was comprised of Miller, Shelley LaFreniere, Suzi Zeigler, and Gil Ray. At this point in their career, these four musicians had become amazingly tight and focused...generating a positive energy that was virtually impossible to ignore. We caught the band playing live in between the release of Real Nighttime and Chronicles and they were...truly amazing. These remastered tracks sound fantastic, but this reissue presents so much more. There's almost 80 minutes (!) of material crammed onto this CD. Bonus tracks include cover songs, demonstration recordings, rough mixes, and live tracks. Thanks to the fine folks at Omnivore for making this albums once again available...and to reissue producers Dan Vallor, Pat Thomas, and Cheryl Pawelski. Includes a great thick booklet full of cool photographs and intriguing bits of information. Guitar pop just doesn't get much better than this. Highly recommended listening. TOP PICK.


Handgrenades - Tunnels (Independently released CD-R, Pop)
Fans of 1990s guitar power pop unite. The guys in Michigan's Handgrenades have recorded an album that's a direct hit. Since releasing their debut EP in 2011, the guys in this band have gone through some changes. The band is now comprised of five members and they seem poised for a short path to success. The tracks on Tunnels are exceedingly focused and energized...full of charged up rhythms and great melodies. Produced by Zach Shipps (who is in the band Electric Six), these cuts feature nice thick arrangements and a sound that will make you want to move (gotta love those groovy bass lines). This sounds nothing like a self-released album. These tracks have a slick, professional sound and yet...the music still has very inviting rough edges. All twelve tracks here sound like potential hits, but the first single being offered to the public is "Daily Routine." Killer modern pop presented with enthusiasm and pure style.
Howard Lovecraft and the Frozen Kingdom - Original Motion Picture Soundtrack: Music by George Streicher (CD, Varese Sarabande, Motion picture soundtrack)
This music may surprise folks. The music for the film Howard Lovecraft and the Frozen Kingdom is a far cry from some of the overtly goofy stuff viewers have seen/heard in other modern animated motion pictures. The movie tells the story of a boy (Howard Lovecraft) who discovers a portal to a frozen world. Once there, all kinds of strange and amazing things happen. From the inital visuals we've seen, we'd guess that director Sean Patrick O'Reilly has a real hit on his hands with this one. Composed by George Streicher, the music will certainly be one of the main elements that will draw folks into the visual fantasy world. Interestingly, most of these compositions have a very serious sound...again, very different from what we normally associate with animated films. There's a huge amount of material here...over seventy-three minutes' worth of music spread across twenty-seven tracks. Some of this reminds us in subtle ways of the music to Edward Scissorhands (a huge compliment, considering how much we loved that one). These tracks have an overall super slick big sound that will no doubt add plenty of oomph to the movie itself. Beautifully executed compositions include "The Asylum," "Goblin Reports," "Raiders of the Mountain Cave," and "Saying Goodbye." The soundtrack ends on a surprising note with the rockin' guitar sounds of "Surfin' Snowboards." Beautifully executed in every way. Recommended. Top pick.


Mike Hurst - Producers Archives Volume 4 (CD, Angel Air, Various artists compilation)
We almost never cover various artists compilations. But this one's very different so it immediately caught our attention. These tracks are tied together by the fact that they were all produced by Mike Hurst. The one thing that all of these recordings have in common is really good energy. Hurst must have been great to work with, because all of these artists sound like they're having the best time playing in the studio. Hurst's involvement in music has touched millions upon millions of listeners and yet his name probably doesn't ring a bell with most. To sum up some of the main points... Mike's first band The Springfields was the first British vocal group to have a Top 20 hit in the United States (he's currently in the process of re-forming the group, by the way...). He produced Marc Bolan's single "The Wizard" (way before Tyrannosaurus Rex and T. Rex). He was also the man responsible for signing Cat Stevens to Deram Records and produced his first five singles. His production credits seem countless. He produced Manfred Mann's "Mighty Quinn" single and also (this is the one that really blows us away) "Curly by The Move (this has always been our top favorite song by the band). Volume 4 of the Producers Archives focuses on the period from 1966 to 1980. We never heard most of these tracks so this serves as an introduction to some wonderfully entertaining music. Groups in this collection include Fancy, Fingertips, Billy Fury, Mike Hurst Orchestra, Hit & Run, The Speedos, The Bachelors, John Henry, and Russ Abbot. We've rarely heard any various artists compilation as thoroughly entertaining as this one. Highly recommended. TOP PICK.


Chris Jacobs - Dust To Gold (Independently released CD, Bluesy pop)
The first thing that everyone will notice about Chris Jacobs is...his voice. Man oh man can this guy sing. Jacobs truly does have one of those voices that--once you hear it--you will never forget it. Although some folks might mistakenly categorize the music on Dust To Gold as Americana, in actuality the songs are pure bluesy pop/rock. But while the vocals may be the main focal point, after you get past them you will also notice that Chris can play a mean damn guitar. The backing musicians also pack a solid punch. Backing Jacobs on this album are Todd Herrington on bass and backing vocals, Dusty Ray Simmons on percussion and backing vocals, and John Ginty on B3 organ, keyboards, and vintage vibe piano. These tracks have a purely classic sound because they were created using traditional instruments. And the songs themselves have a timeless quality that will prevent them from ever sounding dated. If you love the sound of inspired bluesy pop, you just can't do much better than this. Sincerely inspired cuts include "The Devil or Jesse James," "Cold Carolina," "Turn Into Gold," and "Shine Your Weary Light." This guy is a truly amazing talent. Highly recommended. TOP PICK.


Henry Kaiser / Alan Licht - Skip To The Solo (CD, Public Eyesore, Progressive/instrumental)
Get ready for some wildly creative and spontaneous guitar adventures. Skip To The Solo is a cool ride, full of intriguing guitar stuff that will melt the minds of even the most jaded listeners. Henry Kaiser and Alan Licht are both well known in the world of experimental progressive music. On this album, the two combine their talents...and the results are simultaneously peculiar and surprisingly musical. Backing the guitarists on this album are Rick Walker on drums and Mikko Biffle on guitar and bass, and both do a miraculous job of providing a solid foundation while Kaiser and Licht go off on some roads that are definitely less traveled. The title of the album refers to what many guitarists did when learning to play licks off of records...skipping over the versus and choruses to go straight to the guitar solo. We're particularly pleased that this release appears on the Public Eyesore label, as this seems to be a perfectly appropriate home for it. This will appeal to fans of Kaiser and Licht...as well as anyone else who has a genuine appreciation for the more inventive sounds that can be produced using the electric guitar. Fourteen challenging cuts here including "More or Less Cowbell," "File & Rank," "Wong Dong Doodle," and "Blast of Silence." Great stuff indeed. Recommended. TOP PICK.


Christian Kjellvander - A Village: Natural Light (CD, Tapete, Progressive atmospheric folky pop)
Subtle. Subdued. Moody. And very beautiful music. Christian Kjellvander has a voice that is unique and very interesting. His deep soft vocals sound very much like someone is sitting right beside you singing. And his songs sound very much like a man who is communicating with you directly about his life and his experiences. Very personal reflective stuff, and amazingly effective. Christian grew up in Seattle, Washington but relocated to Sweden where he formed the band The Loosegoats (which eventually became the best selling Americana band in that country). He then recorded an album with his brother Gustaf, but that venture was unfortunately cut short due to Gustaf's death. A Village: Natural Light could best be summed up in a single word: inspired. There's a great deal of depth and feeling in these tracks, far more than can be heard in your average twenty-first century album. This one is bound to leave a permanent impression on those who hear it. Cool smart pensive cuts include "Shallow Sea," "Riders In The Rain" (a truly remarkable song, our favorite...) "Always With The Horses," and "Gallow." Occasionally dark, yet ultimately unusual and personal. TOP PICK.


Lead Mule - Parts & Labour (Independently released CD, Pop/rock)
Cool and catchy singalong guitar pop. The songs on Parts & Labour have an instantly familiar sound. The guys in Canada's Lead Mule keep things simple on this album, using only the essential ingredients (guitar, bass, drums, vocals) to get their point across. If you appreciate the sound of 1990s bands who played buzzsaw power pop, you'll find a lot to enjoy here. This short album lasts just over a half an hour, but in that amount of time the band presents ten tracks that will have listeners instantly tapping their toes and singing along. The band is comprised of Mat Bridgeo, Marc Durkee, Travis Darby, and Jeremy Surette. A very strong debut from four guys who obviously love playing together. Killer cuts include "Parts & Labour," "Special Someone," "Witch Hunt," and "No One's Fault."
The Magnificent Seven - Original Motion Picture Soundtrack: Music by James Horner and Simon Franglen (CD, Sony Classical, Motion picture soundtrack)
This motion picture is a remake of the 1960s film (of the same name) directed by Antoine Fuqua. The music for the soundtrack was created by James Horner and Simon Franglen. This is a big orchestral production, with a huge sound and plenty of exciting musical segments. There's a lot to take in here, this album offers over seventy-six minutes' worth of music. There is a sad fact associated with this one however. Horner died in a private plane crash during the recording of the soundtrack for The Magnificent Seven. Out of admiration for their fellow composer/musician, Franglen and others finished the recordings. Horner was a major force in the world of motion picture soundtracks. During his lifetime he received eight Academy Award nominations, five Golden Globe nominations, and won six Grammy awards. These meticulous tracks show why Horner and Franglen have made such an indelible mark on the world with their music. Twenty-six riveting compositions here including "Rose Creek Oppression," "Magic Trick," "So Far So Good," and "House of Judgment."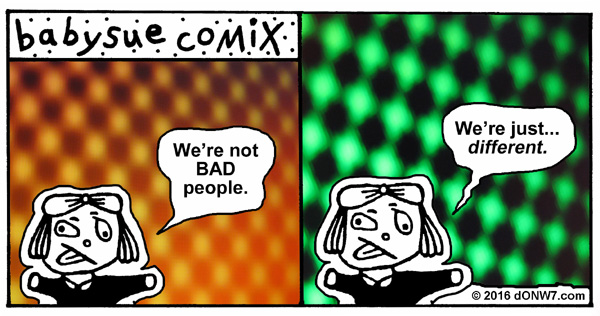 Maple Stave - V (CD-R EP, Phratry, Rock)
We sure love the sound of the guitars here. Based in Durham, North Carolina, the guys in Maple Stave have been making music for over a decade now. The press release that accompanied this EP accurately compared the music to Shellac, Minutemen, Don Caballero, and '90s-era Touch & Go releases. We would also add Drive Like Jehu to the list. V presents six heavy tracks featuring pummeling rhythms, raw guitars, and vocals with a decidedly urgent sound. This music is a polar opposite to what is mostly happening in the world of music in 2016. V sounds like a real underground rock band playing with tons of focused energy. Hard driving cuts include "Townsend," "Sleep Camel," and "Hiram The Blacksmith."
Miki Moondrops - Vegetable Head (CD, Air House, Progressive pop)
Groovy and totally hypnotic experimental pop. Miki Moondrops is the latest project created by David Lord who many folks already know as a member of The Wonder Revolution (one of our top favorite bands in the twenty-first century). Joining Lord in this band are electronic percussionist Benjamin Snook and vocalist Miki Masuda. We instantly fell in love with Vegetable Head on the very first spin. This might best be described as dreamy hypnotic experimental pop. These tracks incorporate a wide variety of trippy sounds that bleed in and out of the mix, creating a strange trance-like vibe that is impossible to ignore. Miki's vocals are the icing on the cake. She has a very subdued breathy voice that has a great deal in common with Dominique Durand (of the band Ivy). These ten tracks flow by like the clouds overhead on a beautiful day when the weather is perfect and there's a slight breeze in the air. Impeccable music from start to finish. These ten tracks were crafted with care, and have so many unique qualities that it is difficult to take them all in at once. Every cut is a keeper, but initial favorites include "Fred Hats," "The Time is Right for Birds," "Invisible Petals," and "Tree Muffles" (gotta love those song titles). Highly recommended. TOP PICK.


Mind Monogram - AM in the PM (CD EP, Aagoo, Progressive pop)
This music sounds so completely out-of-synch with everything happening in 2016. And for that reason and more...we just love it. This Los Angeles, California-based band is the project created by Edgar A. Ruiz in 2014. The band now also includes Christian Caro (guitar), Bryan Mejia (drums), and Billy Azurdia (bass). [Also playing on this album are Richard Delgado on bass and Julian K. Withfield on drums.] Who does this music sound like? Not any one artist or band in particular really. This could be described as psych pop...ambient pop...garage psychedelia...or pure pop...depending on the listener and what frame of mind they're in when they hear it. After spinning this EP, you may very well get the feeling that you've just had a strange dream that you can't remember. Hard to truly describe this music accurately. It's definitely not what we normally hear (!). Creatively charged tracks include "AM in the PM," Elephant Swing," "Senses," and "The Giver." Truly unusual in the best sort of way. Recommended. TOP PICK.


Russell Morris - Sharkmouth (Independently released CD + DVD, Bluesy pop/rock)
This fellow's name didn't ring a bell with us, but obviously a lot of people in his native country of Australia are very familiar with Russell Morris. Way back in 1969 he recorded one of the biggest hit singles of the year ("The Real Thing"). It's been about half a century since the release of that iconic single, but Morris obviously shows no signs of slowing down or tossing in the towel. This CD features twelve inspired tracks, most of which were written or co-written by Russell. This guy's got a great masculine sounding voice that provides the perfect focal point for his music. And unlike so many people who have been making music for decades, Morris knows the value of restraint. Instead of overproducing and overlayering his songs to death, he uses only the essential ingredients necessary to make things sound right. Producer Mitch Cairns did a remarkable job with this album, giving these tracks a nice thick sound without the all the unnecessary digital gloss. Sharkmouth will no doubt please Russell's fans, and hopefully make others aware of his groove-oriented bluesy pop. Well-crafted cuts include "Black Dog Blues," "Sharkmouth," "The Bridge," and "Mr. Eternity."
The 9th Life of Louis Drax - Original Motion Picture Soundtrack: Music by Patrick Watson (CD, Varese Sarabande, Motion picture soundtrack)
The 9th Life of Louis Drax seems to be receiving mixed reviews. But we've learned to pay less and less attention to reviews provided by big name writers out there because they are so often completely off base. But whether or not you see or even like the film, if you love beautiful instrumental music you will probably be rather impressed with the soundtrack created by Patrick Watson. This is not a typical soundtrack. These compositions are a lot more adventurous and unusual that what most folks are used to hearing in motion pictures. Watson combines electronics with orchestral instruments, coming up with some provocative and dreamy stuff that most likely sets a perfect tone for the visuals. This is a short album, lasting just over thirty-five minutes. But quality is more important than quantity (of course)...and in this case all seventeen tracks have something substantial to offer. Intricate flowing cuts include "Louis Drax," "The Darkest Place," "Before I Met Your Father," and "Man Under the Sea."
Peter Nordberg - Om Man Inte Ar Har (Independently released CD, Pop)
We've heard numerous artists and bands from Sweden over the years. But this is the first time we've received an album that features the artist actually singing in Swedish. How cool is that? Peter Nordberg released his first solo album in 1999. Since that time, he's been steadily recording and releasing new music that has been warmly received by critics and fans. Om Man Inte Ar Har is somewhat of a departure from previous releases in that it relies more heavily on electronics and technology. But this is a far cry from electronic slop pop. This is more like personal pop music with electronics added for emphasis. Although we can't understand a word of what's being said here...who cares? When the music sounds this good and the voice is so smooth and resonant, it hardly matters at all what the words are. What comes across loud and clear here is...the intent. We can certainly tell from the sound of these tracks that this fellow's heart is in the right place. Eleven smart tracks including "Tills Jag Vet Vem Jag Ar," "Luft," "Dom Ljuger," and "Aven Om Jag Glommer."
Norf.
Souff.
Wutt thuh diffunse
Izz?
Paul & The Tall Trees - Our Love In The Light (CD, Big Crown, Pop)
Our first reaction to this was that this album does not sound like anyone else that immediately comes to mind. And in today's world that is, of course, rather rare and unusual. Paul Schaida entered the world of music playing in the band Pablo which began in 2005. But after the second Pablo album was released in 2009, Schaida decided to step away from the world of music in order to concentrate on other things. Eventually the desire to write and record again prompted Paul to form Paul & The Tall Trees. Our Love In The Light is a short album that clocks in at just under twenty-seven minutes. Songs are what make the real difference here because they will get an immediate reaction from most listeners. This sounds very much unlike twenty-first century pop/rock. Schaida's compositions have their own unique overall sound and style, and his vocals are particularly interesting and different. The more we hear these tracks the better they sound. Cool resilient cuts include "React," "Crack of Dawn," Can't You Wait," and "Next Time." Immediately gripping and intriguing stuff. Recommended. Top pick.


The Pop Group - Honeymoon On Mars (CD, Freaks R Us, Rock/pop)
The Pop Group is one of the original British post-punk bands from the late 1970s. The group began in 1977 with original members Mark Stewart, John Waddington, Gareth Sager, Simon Underwood, and Bruce Smith. Even though the band had a good bit of success during their short career, in 1981 they decided to call it quits. Many were surprised when three of the original members reunited and began touring again in 2010. Unlike many reformations, this one does not seem motivated by money or greed. The tracks on Honeymoon On Mars have a harsh rough sound that will please the bands fans from long ago as well as twenty-first century listeners wanting something that hasn't been polished to perfection. Some of these tracks remind us of John Foxx-era Ultravox in some ways. Others have a sound reminiscent of bands on the Invisible label. These tracks find the guys in The Pop Group still driven by the desire to create and be creative. Although somewhat dark and peculiar, it's surprising how danceable and accessible some of these tracks are. Ten cuts that combine some of the best elements of music from the 1970s right on through to the present. Nifty, well-crafted compositions include "Instant Halo," "War Inc.," "Days Like These," and Zipperface." Top pick.


Mandy Rowden - 1000 Miles (Independently released CD, Pop)
Cool middle-of-the-road pop with a friendly warm vibe. Austin, Texas-based singer/songwriter Mandy Rowden has an image and sound that could easily appeal to millions of music fans. Her songs have an extremely friendly vibe. And her vocals sound decidedly warm and inspired. 1000 Miles sounds very much like a non-stop string of hits. Rather than going the artsy route of writing and recording difficult experimental music, Rowden opts instead to create music that most people should be able to relate to instantly. With a bit of luck and the right timing, Rowden just might find herself in great demand during in the coming months. This album will hit the target dead center with a lot of folks. Melodic, well-crated tracks include "Let Me In," "Big Moon," "Think About Me," and "Lost Love."
Sex With Strangers - Discourse (Independently released CD, Pop)
Wow. This sounds so very much unlike generic twenty-first century pop. This is the sixth full-length release from Vancouver, British Columbia's Sex With Strangers. The band continues to change and evolve while keeping the basic ingredients constant. Discourse is a another direct hit. Instead of aping the sound of other bands in 2016, these folks create their own musical vibes by making music the way they want it to sound. Just as the press release/web site states, the band's sound combines elements of new wave, post punk and pop. What really pushes our buttons about this band is the fact that their songs are created using real instruments. Thus, instead of sounding like tweaked perfection, the songs have a slight raw sound that is particularly pleasant and different. And these tracks definitely make you want to move. Producer Jason Corbett really captured the aggressive sound of these five folks playing together, providing perfect focus and clarity for each track. The band is comprised of Hatch Benedict (vocals, keyboards), Mike Gentile (bass), Cory Price (guitar), Shevaughn Ruley (vocals, keyboards), and Dan Walker (drums). Killer tracks include "Sand," "Wave In The Clowns," "Blood Lust," and "Endless Summer." Highly recommended. TOP PICK.


All you need is
Shrub.
Pete Sinjin - The Heart and the Compass (Independently released CD, Pop)
You may not know the name Pete Sinjin now, but if enough people are exposed to the songs on The Heart and the Compass...you'll be hearing the name a lot in the coming years. Supported by some mind-boggling backing musicians, Sinjin presents extremely listener-friendly pop songs that could appeal to a wide range of music fans. He has the kind of voice and personality that could easily catapult him into the world of superstardom. Yet, for some reason we get the impression that isn't the real motivation for writing and recording these songs. And that may be Pete's biggest talent...his ability to come across sounding completely genuine and sincere, all the while presenting music that has lots of commercial appeal. Expert supporting players include Jay Foote (electric and upright bass), Rich Hinman (electric guitar, pedal steel), Tony Leone (drums) and Dennis Lightman (violin, mandolin). These songs fit somewhere on that fine line that separates Americana from pure guitar pop...probably teetering a bit more into the latter. Totally groovy cuts include "That's My Heart," "Dirty Windshield," "Goodbye Knoxville," and "This Bed's Gonna Break Your Fall."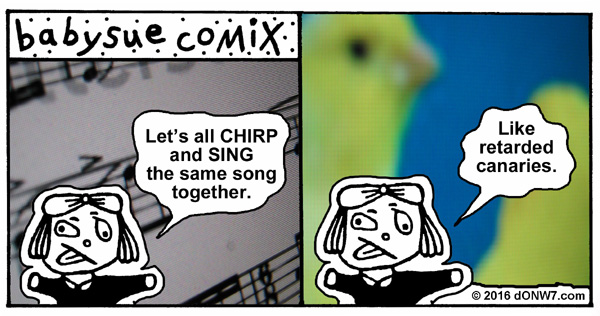 Mutter Slater Band - The Champ (CD, Angel Air, Pop)
The name Mutter Slater is familiar to many people, mostly in Great Britain as Slater was the frontman and flute player for many years in the critically-acclaimed pop band Stackridge. Now that the band is sadly no more, individual members are (thankfully) continuing to make music. As you might expect, Slater's music has changed and evolved since his days playing pure pop in Stackridge. The Champ finds him writing and recording songs heavily influenced by American blues, soul, and rhythm and blues. Slater's voice adapts beautifully to this style of music. These tracks have a nice smooth sound, and an overall laidback vibe. Joining Mutter on these recordings are Chris Cleaver, Clive Ashley, Dan Wheeler, Tom Hughes, and Ian Oliver. Nine relaxed pensive cuts including "Even Love?", "Icing On The Cake," "The Champ," and "I'm Not The Man."
Michael K. Slayton - Sursum (CD, Navona, Classical/piano)
Strangely intriguing classical piano-based compositions by Michael K. Slayton. Michael is currently an Associate Professor of Composition and Theory at Vanderbilt University in Nashville, Tennessee (where he is also Chair of the Composition and Theory Department). Slayton's music is very different from what most folks at used to hearing from the traditional classical masters. His compositions feature piano that sounds strangely fragmented and, at times, slightly atonal. And that's on purpose, of course...as the music puts the listener in a strange state of unease. If you're looking for soothing music to make you feel comfortable, you won't find it here. The tracks on Sarsum have melodies that are anything but standard...and chords that are anything but conventional. If you love the more peculiar and unusual in the world of classical music, you'll love this. If you only love Beethoven and Bach well then...this might leave you feeling somewhat lost and confused. This is inventive music created by a man who obviously loves challenging himself and his listeners. Our favorite pieces include "Fantasy and Fugue for Two Pianos and Percussion: Hommage A Bartok," "Sarsum," "Sonate 'Droybig',", and "Dreamers' Meadows."
Snake Eye - The Journey (CD, Angel Air, Progressive rock)
With such a keen focus on progressive rock bands from the 1970s in the twenty-first century, this one ought to be an instant obscure favorite among music fans. Originally called Red Dirt, the band released their debut album in 1970 on the Fontana label. Shortly afterward they were signed to a new management company who changed the name to Snake Eye. They shared the stage with some incredible talents at the time including Free, Marc Bolan, The Kinks, Status Quo, and The J. Geils Band (!). The band recorded The Journey in 1972 and tried (unsuccessfully) to find a label to release the album. Incredibly, the album has remained unavailable and stored away in the vaults until now. This is definitely one of those glimpses into a band that could've been huge...if all the pieces had fallen together like they should have. Sadly, the group threw in the towel not long after they recorded this album. But now (once again, thanks to the fine folks at Great Britain's Angel Air label) the tracks can finally be heard by everyone. A true lost progressive gem. Fans and critics will love cuts like "The Journey," "World In A Mountain," "Don't Be A Fool," and "The Journey's End." Includes two bonus tracks: "Tolly Cobbold" and "Hoe Down" (recorded live).
Speedbilly - Hold Our Beers and Watch This (Independently released CD EP, Rock/pop)
Loud and aggressive rip-roaring guitar rock with balls and attitude. The three guys in Minneapolis, Minnesota's Speedbilly were influenced in their youth by movies like The Dukes of Hazzard, Convoy, Smokey and the Bandit, and stunts performed by daredevil artist Evil Knievel. These days Jimmy Allen, John Stegner, and Jody Kimmell are channeling their ideas and energy into high octane guitar rock, played with precision and focus. This is a short EP just over ten minutes long, but in that amount of time these guys immediately prove they've got what it takes to deliver the goods. Four cool hard rockers: "The General Lee," "Full Pull," "Malachi Crunch," and "Maximum Destruction."
Stick Men - Prog Noir (CD, Iapetus / Unsung Productions, Progressive pop/rock)
Twenty-first century rock bands usually fall into two camps. The first is original groups from the 1970s who have either stayed together or reformed.. The second is bands who are influenced or driven by their desire to recreate music similar to what was made by their favorite progressive dinosaur groups. Stick Men is a bit different from either camp. Tony Levin and Pat Mastelotto were the rhythm section for the band King Crimson for over two decades. So they have ties to one of the most famous original progressive bands. Guitarist Markus Reuter is an innovator who made a name for himself playing touch style guitar. Together, the three musicians take ideas from 1970s progressive rock bands and propel these ideas firmly into the present...using all the technology that is currently available...to make truly mind bending and interesting complex rock music. Prog Noir is the fourth full-length studio release from Stick Men and it's being made available in three formats: as a combo multiple LP/CD package, a single CD, and a download. The tracks on this album are challenging, heady, involved, and mentally captivating. The guys in Stick Men are definitely on the cutting edge of progressive rock in 2016. Killer cuts include "Prog Noir," "The Tempest," and "Never the Same."
Thor & Friends - Thor & Friends (CD, LMduplication, Progressive/experimental)
This is a purely artistic endeavor in which making the music is far more important than any fame or fortune that might result from marketing and selling it. Thor & Friends is the creation of percussionist Thor Harris who is probably best known as a touring member of The Swans for several years. This album finds Harris and his friends/associates creating progressive instrumental music that creates a definite mood in the mind of the listener. Hard to describe these tracks really, as they come across more like audio paintings than traditional recorded songs. Although the word 'experimental' might very well be used to describe this music, it's a bit deceptive because in a lot of cases experimental means unlistenable. That's where these tracks differ. This music is exceedingly easy on the ears, somewhat cerebral in many ways...but definitely musical in all ways. If there's one word we would use to describe the overall sound of these tracks that word would be...beautiful. Nine exceptionally well-crafted tracks with a true heavenly aura. Cool cuts include "White Sands," "Crusades," "Lullabye for Klaus," and "Thirsty Camel." Top pick.


The Upper Crust / The Grannies - Lords & Ladies (CD, Saustex Media, Rock/pop)
Split album from Boston, Massachusetts-based band The Upper Crust and San Francisco, California's The Grannies. Both groups are in the category called costume rock, because they place a heavy emphasis on their visual image. Lords & Ladies presents five tracks by each band, and they're all heavy hitters. This album is being made available as a download, CD, and limited edition vinyl release (with 150 copies on white vinyl). This one's coming out as both bands are out on tour together in 2016. From the sound of this album we'd bet both groups put on one helluva show. Hard rockin' cuts include "Rabble Rouser," "Bleed Me," "White Glove Service," and "Skylab."
Donovan Woods - Hard Settle, Ain't Troubled (CD, Meant Well, Folky pop)
Canada's Donovan Woods is a man with an exceptional amount of focus and talent. We were blown away by the last album we heard from this unique fellow, and we have the exact same reaction to Hard Settle, Ain't Troubled. Woods plays what might best be described as classic folky pop. He's one of those musicians with a unique ability to truly communicate with his words and music. Listening to these tracks, you get the distinct feeling that you are having a great conversation with a close friend. Visit Donovan's web site (link above) and check out some of his videos. He seems to go into somewhat of a trance state when he's singing/performing, which may explain why his music is so hypnotic and transcendent. This is not just another pop artist singing inane lyrics and peddling the same tired melodies. This album was created by a man who truly feels and believes the words he's singing. And man oh man...what a voice. Woods' voice is extremely soft and gentle, it almost sounds as if he's half-whispering the words. But the most important thing is that...he effectively transfers his thoughts to listeners. You can actually feel the words this guy sings. This album is...pure magic. Ten cool reflective cuts including "What Kind of Love Is That?", "The First Time," "Between Cities," and "Leaving Nashville." Highly recommended. Top pick.


The Von - 3nity (Independently released CD-R EP, Pop/EP)
More signs that the resurgence of 1990s-inspired rock music is making a comeback. The guys in South Florida's The Von write and record melodic modern pop/rock that packs a punch. The band's songs feature cool driving rhythms and great guitar riffs...and lyrics/melodies that are surprisingly hummable and upbeat. The band is comprised of Luis Bonilla (vocals, bass), Marek Schneider (guitars), and Elisa Seda (drums). We rarely review EPs. This is one of those rare cases where this short disc warrants a review. Only three tracks, but they're all keepers: "I Know It's Love," "Nature of the Beast," and "My Heart Machine." Cool rockin' stuff.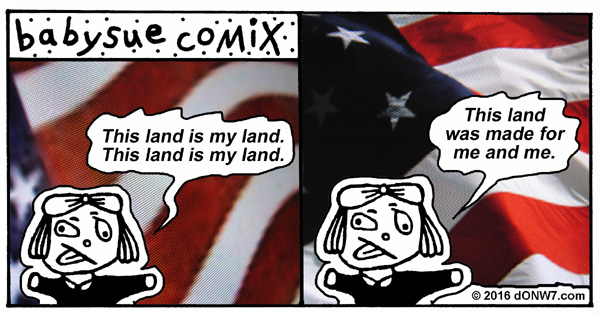 Warning Light - Inland Empires Disregard the Sea (CD-R, Stickfigure, Progressive)
As you might be able to guess from the album title, this is not your typical 2016 recording. Warning Light is the project created by Atlanta, Georgia's D Haddon. This fellow has been operating in the undercurrents of the Atlanta music scene for years, making music that has far more in common with folks out West or overseas. While basically an experimental recording, Inland Empires Disregard the Sea features tracks that are in many cases surprisingly accessible. Listening to this, we are reminded in many ways of the wonderfully inventive trance music that was so popular in the 1990s. Haddon doesn't follow trends or ape styles. He's following his own unique path and, in doing so, apparently creates whatever feels right at any particular moment...rather than trying to please a certain audience. Nine intriguing cuts including "Surviving the Buried Earth," "I'm Gone," "Automat 4 Lovers," and "This Room Will Never Be the Same."
Jenny Whiteley - The Original Jenny Whiteley (CD, Black Hen Music, Bluegrass/folk/pop)
So many artists attempt to recapture the sound and feel of music from long ago. In the case of Canada's Jenny Whiteley...she succeeds. Listening to the tracks on The Original Jenny Whiteley, you get the genuine impression that many of these performances took place decades ago. Whiteley plays a brand of back porch bluegrass/country/folk that sounds very much like what individuals played in small communities, before music was even marketed or mass produced. Whiteley's solo career immediately took off like a rocket. Her 2000 self-titled debut album won the Juno Award for Roots Traditional Album of the Year. And as if that wasn't enough of a boost for someone so early in their career, her second album (Hopetown) won the Juno for Roots Album in 2003. But despite all the success and attention her music has received, Jenny still manages to make music that's genuinely sincere and real. This album presents a mix of traditionals and originals, and they're all presented simply using traditional instruments. Of course her voice is the main focus of the music and and sheesh...what a great understated voice this lady has. Eleven well-crafted tracks including "100 Dollars," "In The Pines," "Malade," "Groundhog," and "Higher Learning." A lot of folks in the Americana community in the United States could learn a great deal from listening to this talented lady's heartfelt music.
WOR - Back to the 1780's (CD, Appel Rekords, 18th Century instrumentals)
The basic idea of this band reminds us of Britain's Steeleye Span (before they went electric). The Flemish quintet WOR doesn't play material from decades past...they play music from centuries past. Thus, the title of the album (Back to the 1780's). These folks are taking lots of chances...as well as a very different approach...with their music. Not only is the music they're playing from a totally different point in time, but they also play without a drummer or percussionist. WOR is comprised of Fabio Di Meo on baritone and soprano saxophone, Naomi Vercauteren on violin, Pieterjan Van Kerckhoven on bagpipes, musette, and soprano saxophone, Bert Ruymbeek on accordion, and Jeroen Knapen on guitar. When you consider all the variables, it's surprising how accessible and easy on the ears these tracks are. Instead of sounding old and dated, some of the songs almost seem to have a modern progressive feel. If there was a single word to describe what's going on here that word would probably be...inspired. Thirteen intelligent tracks here including "DG 178," "Cocarde," "Paillas," and "Boerevreught."
You never think.
You never breathe.
You never eat.
You never change.
You never live.
You never move.
Butch Young - Mercury Man (CD, Little Christmas Recordings, Pop)
If you love the sound of artists like Badfinger, The Beatles, Neil Innes, Stackridge, and Mitch Easter, you'll most likely find Butch Young's sound to be familiar and strangely inviting. Young writes and records classic pop in the truest sense of the word, using traditional instruments while focusing on melodies, lyrics, and precisely focused arrangements. Butch writes great songs, and songs are what make Mercury Man such a pleasant and rewarding spin. Hearing this, listeners can't help but be reminded of pop artists from the 1960s and 1970s...a period which seems to be the main influence. Butch has a voice that is a perfect fit for the style of music he records. He never sounds forced, yet always precisely in tune. These tracks feature superb arrangements that are light years beyond what we normally hear in modern pop. There's no telling how much time was spent recording these tracks, as there are all kinds of interesting intertwined sounds and counter melodies happening simultaneously. Housed in a slick digipak sleeve complete with lyric booklet, this is an album that will push all the right buttons for many listeners. It's no wonder so many pop critics are behind this one. Twelve magical cuts including "Mercury Man," "One Foot In," "Asteroid," and "Wonderful Life."
The Youngest - See It Through (Independently released CD, Pop)
Very beautiful, intricately arranged modern pop with feeling and personality. See It Through is the sophomore full-length release from Chicago's The Youngest. The band is comprised of Andrew Taetz, Brendan Linnane, John Quinn, and John Wood. This is an exceptionally mature sounding album, particularly considering it was recorded at such an early point in the band's career. Although we can't come up with specific examples, for some reason the tracks on this album remind us very much of progressive pop bands from the early 2000s. These songs are smart and somewhat complex melodically, but exceedingly easy on the mind and ears. During some of the softer segments we are occasionally reminded of Sparklehorse (?!). But the thing that really pulls us into this music are the vocals. In some ways we are reminded of The Hang Ups, because of the subtlety of the voices and the heavenly layered harmonies. Produced, engineered, and mixed by Brian Deck, these cuts have a cool thick sound without that annoying digital gloss that hampers so many modern recordings. Thirteen expertly-crafted tunes here including "In Gulf," "Built To Last," "Make Me New," "Growing Up," and "Kind Like Gravity." Recommended. Top pick.


A
Ryan Adams - Heartbreaker (deluxe edition)
Ryan Adams - Dustjacket (relaxed edition)
Additional Items Composed - Reversal of radishes
Additional Items Reversed - Back to the additional items
Adele - My frisky rat puppy done ate my head off
Alice Copper - Lob it to Seth
Allman Brothers - Crackdown concert 1986
Shirlette Ammons - Language barrier
Anohni - Hopelessness
Anthrax - For all kings
Antlers for Booboo - Oh no not that tired old runt again
Apples Got Smushy - Train smush
Athens Is Not A City - Trauma for the bush animals
Augusta Is Not A City - Wilma for the plush panels
B
Bad Bump - Banana tread
Badfigure - Crooked down
Bambi Dambi - Lambi
Ballerina Pumps - Blackass
Barge - Limpy
Beadulls - Desmocker
Beatles - Medium rare
Bee Numb - Numb bee
Beyonce - Sorry
Beyonce - I can dance even if I can't do anything else very well
Beyonce - If all you want is an ugly body and face, I've got both
Beyonce - Don't you get tired of hearing my stupid name all the time
Beyonce - I'm really a boring old hag who looks terrible without thick layers of make-up
Beyond the Beyonder - Blander and blander
Bjork - Vulnicura live
Black Tabitha - Pastor of senility
Blankets for Blankets - Laps
Blender in a Blinder - Fizzle
Breezer the Flew - Like dazzlers in fume
Butler Pudding - Lippity gris gris
Buzz's Lamp Cord - Tawny frink
C
Car Mump - Dazed and refused
Casket of Corformity - Laser dog
Cast of Cast - Lastly
Cat Grave - Mickey's laboratory
Cesula - Maid in martians
Chance The Rapper - Coloring book
Chicago - Love songs
Chump - Malaria
Chunks of Paisley Pumps - Lordy the snore is a plaza burn
Eric Clapton - I still do
Phil Collins - No jacket required
Come To Lulu's Nurse - Romp and the bumpy tum tum
Confederate Railroad - Happy to be alive
Conscious Or Not - Grumpy lazy
Crap You Like - Tape measure
Crosby, Stills & Nash - Survival Sunday
Crunchy Links - Switches and prawns
Czerchnkii - Dim
D
Dae Dae - Mae Mae
Daisy Days - Freezing
Damn People - Damn People
Damn Tumblers - Damn Tumblers
Damn Warp - Damn Warp
Damn Zoo - Damn Zoo
Deftones - Gore
Diets Are For Dimwits - Lassie's lost pudding cup
Dimmer than Dim - Inputs
Dion - New York is my home
Dirty Pennies - Flocks and pimps
Doves That Die Today - Lassie
Drippy Dennis - Directional
Dry Potato - Sync
Ducks for Ducks - Nine hundred ponies
Dumb Sounds - Like Nanny and the poodle
E
Each and Each - Teach
Eachy - Preachy
Eat The Bounty Feathers - Naptime
Elephant Muff - Beneath the blurry knob
Elves and Bumpy Thumpers - Original motion picture soundtrack
Emergency Flakes - Phasers
Empty - Flow
Empty Flower - 1 2 3 4
Enter the Entrance With Lockets - Glasses on the puddle
Eventually We'll All Die With Nothing - Pom poms
Everyone But - But Everyone
Ewe - Ranch funk
EZ - Not so
F
FA - La la
Famous Famous - Converter
Far Out Far In - Farin
Faxes Forever - Limp little pixies
Ferz - Lizzy
Fifty Million - Zero lads
Finks Forever - Live at the dead
Five Times Fifty-Five - Live
Four Times Four Is Four - Five times
Foxes - All I need
Fume - Lumps
Funky Laminate - Parking
Fur For Francis - Pouches
G
Gas Pumps - Last primper
Gauge Rage - Now cow
Germany's Burp - Lamp drill
Get Your Begging Done - Tower bitch
Vince Gill - Down to my last bad habit
Goo Goo Dolls - Boxes
Graham Slackers - Naturally grabby
Ariana Grande - Into you
Grass Patches - Dolby
Josh Groban - Stages live
David Guetta - This one's for you
Guns N Roses - Acoustic session: Radio broadcast 1987
H
Hay - Hay
Hazle - Measurements
Hell for Humans - Happiness is a dumb puppy
Help Me Help Me - Liver
Help the Hopeless - Bloody hearts get you nowhere
Hissy - Laserbon
Hitt - Dawn for the loud birds
Hizzers - Stuck
Ian Hunted - Punts and nuttters
Husperate - ADN
Hut for Henry - Universe of sandy
I
Ian - Jackknife
Icky - Picky, picky, picky
If It Dies Don't Touch It - I offered more than they wanted and they took it
If You Knew Nothing You Would Be Nothing - Drips
Inky Doll - Dampness and dryness
In The End The Beginning - Ridgefield
It Stays Warm - Square butter
IX Lamb Sweater - To each his each
IZZ - Each his to his
J
Michael Jackson - Off the wall
Michael Jackson - Towers of nothing
Michael Jackson - Nosey dopes
Jerry's Apple - Towers
Jerry's Crud - Narry a buster
Jersey is Swervy - Translustre
Jethro Toil - Sick as a tick
Jethro Wump - Aquatong
Elton John - Wonderful crazy night
Elton John - Where did my voice go?
Jones Is A Donkey - Drammamine
Jones Is An Elephant - Mine ain't mine
Judas Priest - Battle cry
Junk Is Just Junk - Lady trunk
K
Kaas - Lacey
Kalesh - Kaos
Kandy and the Ks - Lassie's drool
Kows - Land of the Kows
Krap - Krap
Krazy Cow - Lots of tips
Krunchy Krunch - Captain's caps and tons
Kudzu's Lamp - Drastic
KWKWERA - Lists
L
Ladies For Pretzels - Louder than the other thing that we had discussed earlier
Lamb Peppers - Smuppy
Cindi Lauper - Detour
Laxative Preamble - Naps and snappers
Let There Be Let - Now there be meow
Lisa Said - First time, long time
Lists - Stop the Lists
Loretta Lynn - Full circle
Loud and Loud - Dull and dull
Lumineers - Cleopatra
Lumps - Lousy mouses
Lung Disease - Trowel
M
Manners and Nanners - Tablets for pokey
Masta Ace - The falling season
Matchbox - Going down there
Math for Math's Sake - Plazas
Maze Lops - Trazzler
Mazer's Big Torch Bucket - Lipsy
Millie's Pork Bucket - Boxes won't go away
Monkey Chuck - Arlene
Monkey Davis - Nervous
Monkey Pauline - Damnable
Moo Moo the Bow Wow - Trouser's ain't fresh no more
Motorhead - Clean your clock
Mrowl - Prowling for mrowl
Murphy and Nop - Dammy and slop
Murphy's Paw - Plaid and dumb
N
David Nail - Fighter
Nasal and Tonsil - Lasers and urchers
Ned and the Headrumpers - Trowels
Aaron Neville - Apache
Newsboys - God's not dead
No More Blouses - Farmy
More More Cactus - Deal or no no
Now Cows - Blouses and thermometers
Numb's Fumbler - Town and mouth
O
Octorub - Norbie
Oh No That Old Shithead Is Here Again - Rotten old schmucks with no manners
Oooh - Uuuuuh
Oooh Oooh - Uuuuuh uhhh
Opposite of Opposite - Lopposite
Orange Floyd - Sharp glide of the goon
Osmosis - USB #7
Other Muzzles - Howdy Pops
Oz and the Schnoz - Pow wows and monkeys
P
Painted Fuss - Nope
Pants and Pantless - Rainy press
Part Blub - Fran is ugly
Paws With Fingers - Ink bus
Pet Shop Boys - Super
Poodle Powder - Dust of the dawgie
Mike Posner - At night, alone
The Puddles - Nappy load
Punk Biscuits - Sap
Punk Noodles - Take this noodle and cook it
Puny - Runny infection
Pusfergradison - Nay, the basket sayeth
Q
Quacks - Trippy truck
Quails and Trucks - Lamb power
Query - Stop the questions
Quest for Dope - Smoking snuff
Quails Got Drunk - Beer and tissue paper
Quicker Than Daffy - Cords that don't work
Quiet Little Worm Thing - Never thought about it and never want to now
Quiz Germs - Links that don't work
Quurtie - Lousy bench
R
Radiohead - Daydreaming
Debbie Rafter - Lemme after
Red Hot Chili Peppers - Dark necessities
Reel to Raoul - Mouthpiece
Reform Club - Never yesterday
Rely On Relish - Candy dash
Mick Rhodes & The Hard Eight - Paradise city
Rihanna - Anti
Rolling Bones - Get your mama's kraut
Runny - Tippy's revenge
Rush - Beneath, between and behind
S
Larry Samual - Barney doesn't have hugs for me
Santa Died Last Night - Presenting...
Santana - Santana IV
Blake Shelton - If I'm honest
Blake Shelton - If you're into what I do you're obviously on the wrong web site
Blake Shelton - If people think I'm handsome they must really be confused and retarded
Blake Shelton - If I'm dishonest
Shotgun Louise - Rampy dim
Shotgun Tina - Lousy lamps
Shotgun Zappa - Mouses and mouses
Smuppy - The tatters that ground pepper
Snoop Dogg - Coolaid
Sparse - Kim's Ono spy mouse
Rick Springfield - Rocket science
Bruce Springsteen - Roxy night
Mavis Staples - Livin' on a high note
Steely Dan - Doing it in California
Barbra Streisand - Encore
Styx - Suite madame blue: Radio broadcast 1977
Sultans of Swing - Subcontinental drift
Swap and Change - Loudness weird
Swenter - Flowers
Swy - Rent
T
Tai Tai - Lists
Talking Sheds - Lambs forking up tonsils
Tea For Lunch - Massachusetts isn't a country
Teepee Tupperware - Laura's butter pand
Telltale - Taller toll
Thuds - Ready for emperors
Thunder - All you can eat
Justin Timberlake - Can't stop the feeling
Trunk Idiots - Laugh when it's all over
Tummy Bus - Lambs and prawns
Tunker - Lassie's paw
Twisted Sister - Rock 'N' Roll Saviours: The early years
Steven Tyler - We're all somebody from nowhere
TZ397 - Rowl the smunk
U
Ugly Banana - How do the hussy wink
Ugly Orange - Do the mouse
Ultraplucks - Eyebrow mania
Umbrella Vision - Church of tassle
Uncle Duck - Mushed
Uncle Pregnant - Does and rodents
Keith Urban - Ripchord
V
Various Artists - A collection of dull dribble that no one will ever notice
Various Artists - We stopped makin' em because they stopped buyin' em
Various Artists - No one buys these kinds of compilations anymore so that's why we keep producing 'em
Various Artists - Tribute to someone whose name we can't remember
Various Artists - Trying to get something heard never works
Various Artists - The most boring bands you never cared to hear
Various Artists - We've the last ones to know the last ones
Various Artits - Our albums are always the first to get thrown away

W
Wally Is Near - Stamp that thing goodbye
Wanda and the Wandas - Limp
We Don't Get It - Now is the now
Well I Guess This Is Just Another One - Lumps
Whether Or Not - Lousy weather
Lucinda Williams - Ghosts of Highway 20
X
Xie - La la the distance away
X-ray Pecs - Lookie away
Xzistance - Lift down
Y
Yanni - The dream concert
Yell All The Time For Whatever You Pay For It - Taxi service
Yellow Floyd - Park wide until noon
Yesterday's Potties - Damp portions
Yes We Will Be Bananas - Trap doors
You never - Well I never
Yoyos for Panama - Sharp
Z
Zappa and the Zappettes - Trown
Frank Zappa - How flowers got in the potty train
Zunk - How the leaves got patchy