babysue Store * Donate * Contact * babysue * Jokes * babysue * LMNOP * dONW7 * Poetry * T-Shirts * Review Policies
February 2012 Comics, Poems, Jokes, and Reviews by


aka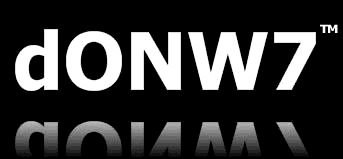 *Top Picks =

* * * * * * * * * * * * * * * * * * * *
Q: What do you call someone who has a political bumper sticker on their vehicle?
A: An imbecile.
Q: Is it okay to hate the goddamn planet and everyone on it for no reason at all?
A: Yes.
Q: What should you do when your phone rings?
A: Ignore it.
Q: What do you call a man who is so ashamed to be a homosexual that he rarely misses an opportunity to drag faggots through the goddamn mud?
A: He's generally known as the babysue guy.
Q: Why chicken?
A: Because side.
Q: How can you ever make up for all the stupid mistakes you've made?
A: You can't.
Q: How do cats feel about the word "pussy"...?
A: That hate it.
Q: What should you do when your best friend becomes compulsive about saving the planet?
A: Find another friend.
Q: Is violence a natural part of life that most people are not willing to accept?
A: Yes.
Q: What has technology done for us?
A: It has made us even dumber than we already were.
Q: What do all people have in common?
A: Nothing.
Q: What happens to you when you die?
A: You dry up and decay.
Q: Why do people eat birds?
A: Because they like the way birds taste.
Q: Is it okay for soldiers to piss all over corpses?
A: Yes, it's okay.
Q: Why do people break so easily?
A: Because they aren't made very well.
Q: What do all of your teachers do?
A: They lie.
Q: Where does love exist?
A: In your mind.
Q: What is a Perfect Funeral?
A: One where everyone is dead.
Q: Is the average person able to see beyond their own tiny little slice of the universe?
A: No.
Q: How do you know what you just had for lunch?
A: It's the same thing you had for breakfast three weeks ago.
Q: Who irons their clothes?
A: Freaks.
Q: Why do homosexuals cackle like retards?
A: Because homosexuals are cackling retards.
Q: How do you make a phony relationship end?
A: You make up a phony lie.
Q: What is the best thing to do after you've closed the door on someone?
A: Lock it.
Q: Isn't the sky beautiful?
A: Yes, not particularly.
* * * * * * * * * * * * * * * * * * * * * * * *
The American Way
Is to throw it
Away.
Archer Black - Forgiveness Is A Weapon (CD, Post Planetary, Progressive dream pop)
Archer Black is the new group spearheaded by Dustin Morgan who was previously in the critically-acclaimed band The Autumns. This is a mature and diverse collection of songs which is probably the direct effect of Morgan's multi-faceted career thus far. The songs on Forgiveness Is A Weapon deal with war...sometimes directly and sometimes indirectly as certain events seem to correlate to human relationships. It is difficult trying to come up with comparisons or possible influences here. The songs generally fall into the pop and rock categories but these compositions are actually much more complex and meaty than what we normally hear in these genres. If you're looking for simple and direct music, this probably isn't the right album for you. Dustin and his band mates take you on a bizarre ride here. You never know exactly what's going to pop up next. The only basic thread is that...all of the tunes have something substantial to offer. Ten smart cuts including "Addition Is A Trigger Puller I," "The Sounding," "Onward and Down," and "Port of Call." Top pick.


Jasmine Ash - Beneath The Noise (CD, Lip Sync, Pop)
Nice smooth melodic polished pop with style. Jasmine Ash is a busy lady these days. In addition to writing and recording solo material she is also the front woman in the band Oh Darling. And from what we're reading she apparently already has quite a devoted following around the world. And after spinning Beneath The Noise we can see why. This album features immediately likable mid-tempo pop tunes with wonderful melodies...and the central focus is on Jasmine's cool breathy voice. In many ways this young lady's music reminds us of babysue favorite Georgia Fields...except the songs are much more direct. Some of Jasmine's more subdued songs also remind us slightly of Lisa Germano. This is definitely one of those cases where artistic integrity meets commercial accessibility. This album should appeal equally to diehard music fans as well as casual listeners. Eleven groovy cuts here including "Cut Up," "Move On," "Echoes," and "Not All That I Am."
How can you
Believe in anything
When there's nothing
To believe
In?
When you're small
The world seems big.
When you're big
The world seems small.
Risa Binder - Paper Heart (CD, Warehouse, Pop)
Most music fans prefer one particular style or genre of music and that's it. We're fortunate to be able to appreciate and enjoy almost all types of music (everything except for opera and crap-hop, of course...). There's little doubt that Risa Binder's squeaky clean upbeat pop will get on some folks' nerves. And some of her quotes are bound to drive others up the wall ("My favorite things to do are write music and eat dessert."). While we admit that we often prefer the more artsy side of music, we don't have the slightest quibble about this young woman and her music. Binder apparently writes songs based on true events that have happened in her life. And she's got quite a knack for writing melodies with infectious hooks. Originally from Columbia, Maryland Risa eventually made her way to New York where she currently resides. She's been playing with her band for about four years now but Paper Heart is her debut full-length release. These super polished tracks are a pure feelgood experience. Risa's soft cooing vocal style is warm and genuine. And we can't help but love her super cute image because...well...she really is super cute...! Eleven classy pop cuts here including "You Made It Rain," "Just Like That," "Falling Apart," and "All The While."
Garrett J. Brown - Priorities (Independently released CD, Pop)
Reflective melodic subdued soft pop. Vermont's Garrett J. Brown has a winning sound and style that could easily appeal to millions of listeners. Priorities is his debut full-length release and it's full of soft upbeat bluesy/folky pop tracks that have an amazing amount of commercial appeal. Brown keeps his tunes simple using only the instruments necessary in order to give the songs a nice full sound. He's got a good solid voice and a real knack for writing hummable smart tunes. This short album (just over 33 minutes in length) is proof positive that this young man has already paved the way for a solid career. Eight groovy cuts including "Tuesday," "House of Cards," and "Out Of Orbit." Recommended for fans of John Mayer and Jack Johnson.
Buildings - Melt Cry Sleep (CD, Double Plus Good, Rock)
Goddamn...Buildings is one HELL of a killer loud rock band with major aggressive guts and balls. We try to not be "label snobs" but it is sometimes difficult not to be...particularly when we receive one incredible album after another and they're all on the same label. The folks at Double Plus Good have once again slammed the nail clear through the 4X4 with this one. Melt Cry Sleep is one hellacious LOUD rock and roll album played with intense credibility and plenty of muscle. The guys in this band play like there's no tomorrow. They're all fired up and full of explosive energy...but there is substance lurking beneath the waves. Instead of nonsensical noise, Melt Cry Sleep is full of surprisingly smart well-thought out songs. No formulaic stuff here. Listening to this is kinda like driving a car really fast on a large paved surface where there are no lines, no rules, and no restrictions. Kickass rockers include "Rainboat," "Born On A Bomb," "I Don't Love My Dog Anymore," and "Wrong Cock." Fantastic in so many ways... TOP PICK.


You think
You're collecting
Things that matter but
You're really just collecting
Junk.
Dam Brino - Dam Brino (Independently released CD, Pop)
Dam Brino is Kristian Dambrino...who some folks may remember as a former Miss Mississippi and Miss American contestant. We were somewhat put off initially by this fact because we normally associate beauty contestants with phony sellout jerks. The first thing here that seemed odd was the fact that this album was produced by Neilson Hubbard...a man who is not known for taking on crap projects. The second thing we took note of was the fact that Kristian has battled alcoholism for years...and is obviously very sarcastic and bitter about the world of beauty pageants. Dambrino says that she has been influenced by Tim Buckley, Bjork, Jackson Brown, Madeline Peyroux, Imogen Heap, and even Diana Ross....and you can hear traces of all of these in her music. We like where this lady is coming from. She has a rather slick commercial voice...but her music is by no means sellout junk. She's smart, inventive, and she's come up with a debut album that clearly defines her as an artist to watch. Cool captivating cuts include "Good Night White Knight," "Leave The Right On," and "One Foot Out The Door."
Diodes - Action/Reaction (CD, Bongo Beat, Pop/rock)
This is the first ever CD release of The Diodes' 1980 Action/Reaction album. Strange how few Canadian bands from the late 1970s punk movement managed to make their way into the American consciousness. While fans in the states embraced British and American punk and New Wave bands like there was no tomorrow, Canadian bands, for the most part, seemed to mainly be noticed only in their home country. The guys in The Diodes were one of the very first punk bands in Toronto in 1977. They also ran a rock club called Crash'n'Burn and were the first Canadian punk band to be signed to a major label (their first two albums were released by CBS). This is the band's third full-length that yielded two hits at the time ("Strange Time" and "Catwalker"). Action/Reaction has held up quite well over time. The band's guitar-driven pop music is catchy and upbeat and yet still retains the edge that was more prevalent in their earlier recordings. This release includes six bonus tracks. An interesting puzzle piece of rock and roll history...
Drowner - Drowner (CD, Saint Marie, Progressive pop)
If you're a fan of hazy atmospheric bands from the 1980s like Cocteau Twins or the shoegazer craze of the 1990s there's a good chance you'll hear a lot of recognizable sounds on this self-titled album. The folks in this Houston, Texas-based band write and record dreamy drony pop that has plenty of layers and enough reverb to drown a family of sassy squirrels. The band had previously released an EP but this is their debut full-length. This is definitely one of those cases where the point seems to be to create a mood in the mind of the listener. You won't find any catchy choruses here...no obvious danceable tracks...no potential radio hits... These folks are approaching music from a purely artistic perspective and...it works. These songs have cool magical qualities that push the music into the clouds and beyond. Ten groovy heady cuts here including "Point Dume," "Never Go Away," "Written," and "Here." Plenty of absorbing climaxes... Neat.
Dukes of Dixieland & The Oak Ridge Boys - When Country Meets Dixie (CD, Leisure Music, Pop)
An interesting merging of musical styles...and one that seems well-suited right from the start. This album was recorded by the Dukes of Dixieland along with members of the Oak Ridge Boys...and it does effectively capture and combine the sounds of Dixieland and country music. We've always been big fans of Dixieland jazz/pop so this disc had some immediate appeal. Lots of folks were involved in recording these tunes. The tracks are super slick and sparkle with professional talent...and yet there's still a feeling of genuine-ness throughout. Twelve classy tracks here including "That's What I Like About the South," "Nails In My Coffin," "I Can't Fight the Moonlight," and "Elvira."
England in 1819 - Alma (Independently released CD, Pop)
The story of how this band came to be is interesting and worth recounting here. England In 1819 is the trio comprised of brothers Andrew and Dan Callaway and their father Liam Callaway. The origins of the family's involvement with music can be traced back to grandfather William Callaway who was a musician in Georgia in the 1940s and 1950s. Son Liam eventually followed in his dad's footsteps, becoming involved with the New Wave scene in Athens, Georgia before moving to Great Britain. Sons Andrew and Dan were raised in England and as soon as they were old enough they began playing in bands with their father on the weekends. Years later the entire family moved to Baton Rouge, Louisiana and formed England In 1819. The debut album (Three Cheers for Bertie) was recorded in the family's living room. Andrew is the creative force behind the music, and he is apparently a man with melodies coming out of his ears. Alma is an album rich in textures. It features beautiful intricate melodies and interesting lyrics as well as Andrew's super soothing vocal style. These songs remind us of a variety of well-known artists...but some that immediately come to mind are Paul McCartney (before the decline), The Lassie Foundation, The Blue Nile, and Copeland. These guys have a sound that has much more in common with British artists than the average Louisiana band. Lush cool tracks include "Air That We Once Breathed," "Chaplin Speaks," "Waterfall," and "Alma." Serene, intricate, and intelligent... TOP PICK.


Eux Autres - Sun Is Sunk (CD EP, Bons Mots, Pop)
If you loved the indie-pop sound of boy/girl trios from the mid-1990s...you will most likely totally dig the sounds of Eux Autres. This band is comprised of the duo of Heather Larimer and Nicholas Larimer (brother and sister) along with Yoshi Nakamoto on drums. Sun Is Sunk features wonderfully playful upbeat pop presented simply without unnecessary frills. We've always been suckers for this type of band. And because these folks seem to be making music for all the right reasons they sure as heck get our vote. Six classy cuts here including "Right Again," "Broken Record," and "Ring Out." A critic's fave...
Exdetectives - Take My Forever (CD, Post Planetary, Guitar pop)
Exdetectives is another band/project created by Faris McReynolds who is also the sole member of the one man band One Finger Riot (also reviewed this month). This project is very different from the latest One Finger Riot band/album in many ways. First, the music is basic guitar-driven pop and features the addition of a real live drummer. Second, the approach is much more spontaneous...Take My Forever was recorded in only two weeks. Whereas One Finger Riot reminded us of Pink Floyd and Starflyer 59...Exdetectives tunes have a sound that is much more similar to progressive underground guitar bands like Lilys. These songs are, for the most part, direct and hummable...but there are some very subtle psychedelics happening (particularly with some of the guitar sounds) that make the music quite riveting at times. This McReynolds guy is definitely a man to watch. He's smart, he's inventive...and our guess is that he'll be coming up with a wealth of new material over the course of the next few years. Intelligent pop tracks include "Cleaner," "The Lawn," and "Pocket Rainbow."
Women
And children
Will be the
First to
Die.
Philip Gayle - Babanco Total (CD, Public Eyesore, Pop)
We've reviewed all sorts and types of bands and artists over the years and yet...we've never heard anything quite like Babanco Total. To quote directly from the press release, "The entire album is made up of voice and body sounds all mixed together in the same type of overdubbing style as [Gayle's] instrumental albums." So the first thing we have to admit here is that...we're not quite sure how listenable this one is. But despite that, it sure is interesting. This is by no means a traditional noise as music type release created using synthesizers and digital effects. Philip records and layers body sounds in such a way that it is both peculiar and sometimes slightly distressing. We've always been somewhat depressed by the human body itself...so hearing all of these sounds presented in an audio collage is rather disturbing at times. This is one we will definitely keep...mainly to play for friends to see their reactions. This is easily one of the weirdest albums we've heard...ever. Is this garbage? Or is this art? You decide, dear listener. We're only the messengers this time...
Go Time! - Boneshaker (CD, Sound Gypsy Recordings, Pop)
The third full-length release from Chicago's Go Time! Three of these band members (Scott Niekelski, Marko Marketti, Steve Grzenia) were previously in the band Prairie Town for about two decades. The addition of guitarist Paul Schmidt made the band complete. The overall sound of the tunes on Boneshaker reminds us very much of The Kinks' recordings from the late 1960s. At a point in time where needless overdubs are the norm, these guys seem determined to keep their music simple and direct. As such, you only get the essential ingredients here. These guitar-based pop songs are so strong that you quickly realize that there's nothing else needed because the melodies, lyrics, and playing are so strong. Nothing but cool keepers here. Sixteen classy underground pop tracks including "Here & Now," "Give It A Chance," "One Less Story," and "Better Days." Good solid stuff.
River Guerguerian - Grooves For Odd Times (CD, Share The Drum, Percussion/instrumental)
We're longtime fans of percussion. But more specifically we're longtime fans of music where percussion is the central focus of the music. The average artist and/or band uses percussion as the backbeat for music. But percussionist extraordinaire River Guerguerian puts these instruments in the limelight on the cool and totally groovy Grooves For Odd Times. Joining River on this recordings are Chris Rosser, John Vorus, Duncan Wickel, Kat Williams, Sage Sansone, Eliot Wadopian, Jake Wolf, and Michael Lipsey. This album features eleven heady instrumental tracks that were recorded with acute attention to detail. Some might place these tunes in the category of world music because of the wide range of influences. But in our minds this is simply good solid percussion-driven instrumental music with exotic flavors. Nothing but keepers here...but our initial favorites include "Boulevard," "Gong Lab," "Overture Six," and "Ten For You." Good solid stuff played with integrity and style...

Joel Henderson - Locked Doors & Pretty Fences (CD, TroubleCure, Pop)
If you like singer/songwriters there's a good chance you will really dig the music of Joel Henderson. This guy released an EP (High Risk) a few years ago that received quite a bit of critical acclaim. Henderson intended to record and release this album shortly after the EP came out but...well, things happen. And in this case, the delay was probably good because it allowed Joel to further focus his material and make some important connections. Locked Doors & Pretty Fences features the talents of some real heavyweights. Adding their stills to these recordings are Byron House, Scott Kellogg, Jason Wilber, Ric Hordinski, David England, Jake Burton, and Heidi Gluck. Joel currently lives in Louisville, Kentucky...which somehow seems peculiar. Usually when we hear an artist of this caliber they have already moved to larger cities where they can focus more on their career. Henderson's songs have a genuine sound...none of that computer generated junk here. Using mainly classic pop instruments Joel and crew present eleven classy tracks...all of which would have fit comfortably on FM radio station playlists in the early 1980s. Joel's got a great voice and a wonderful knack for coming up with credible melodies. And the lyrics are top notch throughout. Nothing but keepers here but our own particular favorites include "Growing Up (Is Hard To Do)," "Curves," "Are We Running," and "Beyond the Fence."
Hulon - After Hours (CD, Premier Musique Group, Light jazz/soul/pop.)
If you love cool light jazz and classic soul/pop from the 1960s and 1970s...there's a good chance you'll really dig Huron's sound and style. After Hours is this talented man's second full-length release and it's a keeper. By day this man is a rheumatologist in Panama City, FL but his real passion seems to be expressing himself through music. Just as was the case with his debut (First Impressions), Hulon once again worked with pro saxophonist Jeff Kashiwa (who wrote eight of this compositions on this album). After Hours presents soothing smooth jazz tracks and wonderfully effective soul/pop tunes with vocals. This independently released album will no doubt create a strong word-of-mouth buzz on the internet in no time flat. Twelve cool breezy cuts including "Two In The Morning," "After Hours," "Do You Feel Me," and "You're Beautiful."
Il Gato - All These Slippery Things (Independently released CD, Pop)
The second full-length release from San Francisco, California's Il Gato. This is one of those bands whose music involves so many genres and styles that it becomes kinda difficult trying to compare or describe it...although the first word that comes to mind is complex. According to the press release the band's music is commonly compared to Modest Mouse, Beirut, Neutral Milk Hotel, and Arcade Fire...so that should give you at least some idea of where these folks are coming from. Bandleaders Damian Holiday Scott and Johnny Major seem to place a heavy emphasis on arrangements, as these songs feature some rather intricate and complicated arrangements. These songs are not obvious. The melodies and lyrics seem to come from the stream-of-consciousness school of music. This is by no means easy or standard pop fare. Spinning All These Slippery Things is like taking a hike down a weird winding unfamiliar path through the woods. There's a lot to take in...thirteen cuts that clock in at just under 55 minutes. Strangely compelling compositions include "The First Waltz," "The Snapping Sound," "Chocolate Lemonade," and "We Are All In The Clouds." Peculiar and mesmerizing...
Life
Is not very
Important.
Isidore - Life Somewhere Else (CD, Communicating Vessels, Epic pop)
Isidore is the duo of Jeffrey Cain and Steve Kilbey. Cain was previously in the band Remy Zero and Kilbey is best known as a member of The Church. The tunes on Life Somewhere Else can probably best be described as epic pop. These two fellows record progressive modern pop that is infused with plenty of heady dreamy elements. In addition to being available on a single compact disc this album is also being pressed on 180-gram vinyl (double disc). Kilbey's name has been popping up more and more lately. He and Cain seem to be an excellent match for one another. These beautiful heady tracks should please fans of progressive music...but they still have enough substance and coherence to appeal to pop fans. This extremely lengthy album (clocking in at over 66 minutes) is sure to hit the target for fans of either of these musicians...or anyone who simply loves good quality music with substance. Fourteen cool cuts including "The Privateer," "Old Black Spirit," "Just Dust," and "You Will Remain." Housed in a beautiful tri-fold cardboard sleeve complete with a cool artsy booklet. Top pick.


Lake Forest - Silver Skies (CD, Verite Recording Company / Delaware House, Pop)
Lake Forest is the side/solo project created by Will Whitwham who is the singer/songwriter in the band Wilderness of Manitoba. This album was recorded last winter when Will decided to record one song per day and then evaluate the results. After letting a few close friends hear the results he decided to release the music under the title Silver Skies. The songs really do conjure up the feelings and psychology associated with the winter season. These cool free-flowing compositions combine trance-like elements with progressive folky pop...a strange netherworld where organic sounds meet cerebral effects. Whitwham has a great subdued voice and his songs feature thoughtful winding melodies and an overall melancholy vibe. Hard to believe this is a side project, as Skies sounds ten times more focused and intelligent than most twenty-first century albums being released on major labels. Nine cool reflective cuts here including "Cathedral," "Whispers" (this one is particularly beautiful), "Coming Through Slaughter," and "Silver Stars." Wonderful and slightly unorthodox reflective music with a conscience. TOP PICK.


Jonathan Little - Polyhymnia (CD, Navona, Classical)
The first release on the Navona label from British-Australian composer Jonathan Little. Polyhymnia features string, orchestral, and choral compositions from Little, who is the current holder of the Collard Fellowship (one of the most prestigious awards of the Worshipful Company of Musicians). The album is divided into five sections. The first two pieces are orchestral compositions from Little's Nine Muses series. "Fanfare, Op. 3A" features member of the Kiev Philharmonic Orchestra on brass and percussion...and it is probably our favorite track on the album. This piece could be the perfect soundtrack for a very moving modern film short. "Sacred Prelude" follows...a moving atmospheric string quartet. The album closes with the vast choral sounds of "Kyrie, Op. 5 (from Missa Temporis Perditi)"...which has a great deal in common with the sound of church choral music. 52 minutes' worth of music here...and in the usual Navona tradition it's all recorded with meticulous attention to detail... Slick and beautifully executed material.
Lux - We Are Not The Same (Independently released CD, Pop)
Lux is the Seattle, Washington-based duo of David Chandler and Leah Rosen...who found one another on the internet in 2010 via Craigs List. The two musicians cite some of their favorite influences as Pavement, The Velvet Underground, Sonic Youth, The Magnetic Fields, The Jesus and Mary Chain, New Order, and Blondie...and we can hear traces of all of these (and more) in their music. The main difference is that Lux songs are more of a low fidelity experience. The songs on We Are Not The Same have a nice home recorded sound. They're fleshed out enough to work...but the words and lyrics are not drowned out in a sea of overdone technology. The more we spin this album the more we like what David and Leah are doing. They seem focused on the main ingredients...and they've both got really groovy voices. Thirteen keen underground cuts here including "Coroner's Office," "Little Cripple," "Candy Lux," and "Blackout." Neat sounding stuff...!
Graig Markel - Graig Markel (Independently released CD, Soft pop)
Graig Markel's name has popped up several times in these pages over the past few years. In addition to writing and recording solo material he has also produced, engineered, and collaborated with a variety of other artists including Head Like A Kite, The Spits, A-Frames, Walkabouts, and Transmissionary Six among others. Regular babysue readers have no doubt already heard us rant about musicians who use technology as a crutch to hide a lack of talent. We definitely appreciate folks out there in the world who are brave and talented enough to release their music with very little embellishment. Those who see things from a similar perspective will be instantly drawn to the songs on this self-titled album. Often using nothing but an acoustic guitar, Markel manages to come up with recordings that are just as substantial as those created by others featuring hundreds of digitally layered tracks. And the main reason is...the song have substance. Whereas many twenty-first century musicians write around technology, Markel focuses on melodies, lyrics, and chord progressions. This man has succeeded admirably here where many others have failed. By presenting his vulnerable side...he has managed to come up with a batch of compositions that are thoughtful, smart, genuine, and ultimately very real. Housed in a cool simple cardboard sleeve. Beautiful heartfelt stuff from start to finish... Graig Markel is the real deal. Top pick.


Richard McGraw - Popular Music (Independently released CD, Pop)
The fourth full-length release from Richard McGraw. This guy's songs sound something like a cross between Leonard Cohen, The Frogs, and The Size Queens (?!?)...more the former than either of the latter two...and much more normal than such a strange comparison mighty actually imply. Popular Music is a collection of cover songs. But rather than a mere rechurning of familiar tunes, this album features an entirely new and different way of hearing and thinking about songs written by well-known artists. We barely even recognized the cover of The Who's "Baba O'Riley" (!). This guy has a really peculiar way of presenting tunes by Leonard Cohen, REO Speedwagon, Lady Gaga, and Rick James, among others... Housed in a beautiful cardboard sleeve that utilizes a cool 'disc slide out' feature, Popular Music is indeed a different sort of covers album from a cool, smart, and reflective kinda guy...
Tim McGraw - Emotional Traffic (CD, Curb, Pop)
Hmmm...we had to do a double take when we slapped this CD in... This...is Tim McGraw...? No way, we thought. After all, the lead track ("Halo") sounds much more like a straightforward rock or pop band than country (?!!). We kept thinking that the familiar schmaltzy Nashville sound was gonna kick in at any second...but it never really did (?). Sure, a few of the tracks slip into slightly familiar territory ("One Part, Two Part," "The One That Got Away")...but for the most part this album stays clearly in pop/rock territory. And we're surprised as heck that McGraw actually manages to pull this one off with style. He himself claims that this is his best album and we would have to agree. Hell, at times Tim and his band even veer right into straight rock and roll territory. This seems to be one of those cases where the huge success preceded the real talent because...to be honest...we haven't been that keen on Tim's music up until now (?!). Cool classy cuts include "Halo," "Right Back Atcha Babe," "Better Than I Used To Be," and "Only Human." Top pick.


Erikm Michel-Doneda - Razine (CD, Monotype, Progressive/instrumental/experimental)
Extreme improvisational music from Erikm Michel-Doneda. The three compositions on Razine were recorded live at Journees Electroniques in March of 2009. This must have been an interesting experience. The music is abstract and comes across mainly like a found sound collage. There is no attempt to create music in the traditional sense of the word. Michel-Doneda is a manipulator of technology and he's good at it...regurgitating familiar and unfamiliar sounds in layers... It's very difficult trying to explain this album because there aren't that many comparable artists out there. Mechanical, droning, electronic, trippy creations that are certain to drive most folks completely up the wall...(?!!)...
When everything
Is a miracle
Nothing is
A miracle
Anymore.
Mirt - Artificial Field Recordings (CD, Monotype, Progressive/instrumental/experimental)
In case you hadn't already guessed from the title, this is not a new album by one of the American Idol finalists (hyuk hyuk). The appropriately titled Artificial Field Recordings is a complete and total trip into spontaneous creativity in which there is no attempt by the artist to make money or become famous. There seems to be a great deal of creativity exploding around the world lately...and a slowly evolving interest in sound as music. Mirt is an artist who is apparently mainly interested in experimenting. While there actually are a few melodies and instruments gliding around here, this album is...for the most part...a minimalist sound collage. This stuff will drive casual listeners crazy, of course...so it's only meant for those who like expanding their boundaries. Housed in a beautifully designed tri-fold cardboard sleeve, Field Recordings is mesmerizing and provocative from start to finish...
Damon Moon and the Whispering Drifters - Lungs, Dirt & Dreams (CD, Adair Park Recordings, Rock)
This is the second album from Damon Moon and the Whispering Drifters although the band has also released three EPs (Burlap, The Holy Noise, & Snowed In Sessions). Lungs, Dirt & Dreams was recorded in a remote cabin on a mountain near Tiger, Georgia...and thus rather appropriately it seems to capture the feeling and idea of naturally produced organic and electric sound. Damon and his friends aren't making music that capitalizes on the latest gimmicks and digital effects. This is classic timeless music made with traditional instruments. Some of the tunes remind us somewhat of the 1990s band Varnaline. While these songs could probably best be described as rock, they are by no means formulaic. The compositions have slight droning qualities and the well-crafted guitars add just the right amount of extra zest. We particularly like the fact that the vocals sound like a real person singing rather than ten perfectly processed overdubs. Nothing but keepers here. Our initial favorites are "June 22nd, AR," "Lungs, Dirt & Dreams," "The Fool," and "We Make Our Own Traditions." Smart music with integrity.
The Music Inside: Volume II - A Collaboration Dedicated to Waylon Jennings (CD, Scatter, Country/pop)
This is the second in a three part series of albums created in memory of the late great Waylon Jennings. If you loved Waylon...or if you just long for the good ol' country pop from the past...you're almost certain to fall in love with this disc. A Collaboration Dedicated to Waylon Jennings features tunes penned by the man as recorded by Dierks Bentley, Hank Williams, Jr., Montgomery Gentry, Justin Moore, Jack Ingram, Colt Ford, Pat Green, Josh Thompson, Jessi Colter, Jewel (?), and Wyatt McCubbin. The best thing we can say here is that...these recordings would make Mr. Jennings proud if he were still with us. Our favorite cuts include "Only Daddy That'll Walk The Line," "Rainy Day Woman," and "Love of the Common People."
Mutts - Pray For Rain (Independently released CD, Pop)
If you heard a band describing themselves as a cross between Tom Waits and Nirvana you'd probably think it was a joke...right? Well truth is stranger than fiction...and the guys in Mutts really do sound like Tom Waits fronting Nirvana (or something like that...). These guys had previously put out three EPs but this is their first full-length release. Pray For Rain features some surprisingly aggressive piano-based songs that truly rock. This band has a sound that is raw and intense...and yet their songs are well-thought out and resonate in the mind. We honestly can't remember when we've heard a group with a sound quite like this...? The band is comprised of Mike Malmone (keyboards, vocals), Bob Buckstaff (bass), and Joe Mullen (drums). If you think all keyboard bands have a similar sound, these guys will make you reevaluate your thought processes. Housed in a nifty cardboard sleeve (complete with an ultra-cool foldout poster with lyrics), Pray For Rain is a hard jolt of smart and inventive stuff. Our favorite cuts include "Fool," "Not Ready," "Blind Truth," and "Done It Again."
Toshimaru Nakamura & John Butcher - Dusted Machinery (CD, Monotype, Progressive/instrumental/experimental)
Weird stuff. Very weird stuff. Which is exactly what we've come to expect from the Monotype label... This is a different type of duo. In the credits on the sleeve Toshimaru Nakamura is listed as operating a "no-input mixing board" while John Butcher is credited with playing soprano saxophone, tenor saxophone, and feedback saxophone (?). The results of this collaboration are confusing and, at times, rather intense. If you think you've heard everything that can be done with saxophones, think again. Dusted Machinery is an album of exploration...and it finds Nakamura and Butcher actively feeding off one another's psyche. These pieces range from strange to unorthodox to creepy...and sometimes the sounds are extremely intense and almost unbearable. The album is divided into four sections: "Leaven," "Maku," "Knead," and "Nobasu." Definitely not for the faint of heart...
Jennifer O'Connor - I Want What You Want (CD, Kiam, Soft pop)
The fifth full-length release from Jennifer O'Connor. It wasn't that long ago that O'Connor was on the roster of another label before parting ways. Afterward she began to wonder whether or not she would keep playing music. Fortunately for all of us, Jennifer decided to continue pushing ahead...writing, recording, and releasing I Want What You Want on her own independent label Kiam (the same label on which she released her first album in 2002). This CD features beautiful, soft, pensive songs that seem to come straight from the heart. This young lady has a wonderful soothing voice and her ability to come up with substantial melodies is incredible. In an age of throwaway artists O'Connor comes across sounding consistently sincere and real. These songs are never overproduced and they use only the essentials in order to get the point across. Thirteen classy tracks here that we just can't get enough of. Our favorite tunes include "Another Day (My Friend," "7/12/09," "Swan Song (For Bella)," "Change Your Life," and "Your Guitar." Exceedingly satisfying... TOP PICK.


One Finger Riot - Come Drag Me Down (CD, Post Planetary, Progressive pop)
Subtle somber moody underground pop with a slightly peculiar sound and feel. One Finger Riot is the one man band created by Faris McReynolds. But if you think all one man bands sound alike, think again. Come Drag Me Down is a far cry from the singer-songwriter one man bands of the past. To our ears, this album sometimes reminds us of Pink Floyd and at other times Starflyer 59...but neither is really an accurate indicator of what these songs sound like. Faris writes groovy melodic pop that is driven by technology...but it doesn't come across sounding like techno pop or anything of the sort (?). Rather magical and imaginative stuff really...and the best part is that the more you spin this album the better it sounds. Our favorite cuts include "Dressed Up," "Try Me," "Work/Drink/Sleep," and "Columbo." This one is an obvious TOP PICK...we love it!


Papa Grows Funk - Needle In The Groove (Independently released CD, Pop)
Whew. The guys in Papa Grows Funk are giving the people just what they want. And that is... a big heavy dose of Louisiana funk delivered with gusto and style with some dashes of retro disco tossed in for extra flavor. It's a winning combination to be certain...and you can bet that these guys are gonna catch on in a big way in no time flat. They create some really cool groovy vibes on this CD that should please anyone who loved classic funk and soul bands from the 1970s. Throbbing rhythms...bass lines that kick...and melodies and lyrics that don't require thought--only the desire to dance to the groove. Music fans are bound to go apeshit over tracks like "Do U Want It?", "Make It Right Now," "Out of the Mud," and "Needle In The Groove." These guys have their hands grasped tightly on the pulse of good solid dance music. Kickass stuff!
PAS - Flanked By Women and Pumpkins (CD, Alrealon Musique, Experimental)
More progressive experimental sound compositions from Robert Pepper's PAS. Robert is a prolific guy...releasing what seems to be a non-stop succession of odd noise collage-type recordings. On these recordings PAS was comprised of Amber Brien, Michael Durek, Jon Worthley, and Pepper (of course). This beautifully packaged album (glossy tri-fold cardboard sleeve with cool artwork) features twelve tracks, all of which are decidedly abstract and non-commercial. Interestingly, track seven ("Incredible Day For Natives") was taken from an improvisational jam with underground icon Philipe Petit. This kinda stuff isn't for everyone, nor does it try to be. Should appeal to fans of abstract progressive and modern classical music...
Will Phalen - Holy Ghost/Gold Coast (CD, Sub-Urban Arts Collective, Pop)
The third full-length release from Will Phalen who some folks are already familiar with as a member of the band The Stereo Addicts. Phalen played all the instruments on these tracks including guitar, banjo, harmonica, toy keyboards, concert bells, and stylo-phone (?). The soft subdued nature of these songs reminds us in some ways of Canada's Heyden...even the vocals are similar at times. These ten tunes are presented simply with plenty of open space left so that the listener can focus on the melodies and lyrics. Will's songs come across sounding genuine and real and they don't have that phony canned sound that ruins so many modern recordings. Our favorite cuts include "Candycane Mountain In My Mind," "Suddenly," "Used To Once Believe," "Morning Will Come," and "Holy Ghost/Gold Coast." Good resonant stuff with a good solid feel...
Queen - Days Of Our Lives (DVD, Eagle Rock Entertainment, Pop)
On the cover this DVD claims to be "the definitive documentary of the world's greatest rock band." While the former is most likely true (it is a lengthy and exhaustive overview of the band's career) it is debatable whether these guys were the greatest rock band. In many ways this band's career was very much like the tragic career of the Badfinger...except the guys in Queen keep the machine going much much longer and tragic ending was much more public. We fell in love with Queen when the band made their initial splash in the 1970s. The debut disc was very good...but the band hit their creative and artistic peak with their second full-length release (Queen II)...an album that in many ways set their own standard and influenced thousands upon thousands of other bands and artists. Looking back it seems like a shame that the band hit their peak so early in their career because from that point forward the only way they could go was...down. The next three Queen albums had some spectacular moments to be sure but Day At The Races was the last to have any true credibility. After that the group seemed to be obsessed with making money and selling records. But while the number of fans increased the music got worse and worse and worse...to the point where it was unbearable to listen to. Of course the tragic end came when vocalist Freddie Mercury got AIDS...which he and the band kept secret until about a day before he died...at which time they finally made the news public. In the later years the band's music did suck, of course...but Mercury was always a man with a voice and presence. So even if the later concerts weren't so great in terms of listenability it was always interesting to see the vocalist wow the crowds. Days Of Our Lives covers the band's entire career and it does so with purpose and dignity. The early footage is the real meat here (before Freddie got his hair cut). The remaining concert segments are interesting visually but not so great musically. This is an interesting look back at a band who should've thrown in the town after their first five albums. They did not, of course...instead opting to sell out and focus on making as much money as possible. But that still doesn't discount the fact that when they were at their peak the guys in Queen were an incredible young band whose music was simply out-of-this-world. Recommended for Queen fans and anyone else interested in seeing the extreme rise and decline of a classic band.
Funny how people
Say that race
Shouldn't be an issue
When they've made it the
Biggest issue
Of all.
Sara Radle - Same Sun Shines (CD, Jeez Louise, Pop)
The fifth full-length release from Sara Radle...a young lady who has been making music in and out of a handful of well-received bands over the past few years. Folks may remember hearing Sara in the bands Lucy Loves Schroeder, The Rentals, and most recently, Walking Sleep. Same Sun Shines is Radle's first album that she engineered and mixed herself in addition to playing all of the instruments. There are some gems on this album and when Sara hits the target she comes up with some really juicy stuff. This album is a bit less consistent than her last album but overall it still has a great deal to offer. Sara has a great voice (her harmonies are to-die-for...) and spirit and both come through crystal clear. Cool melodic cuts include "Last," "Can't Go On," "My Beloved," and "Bye For Now."

Nelson Rudiak - Winnipegosis (Independently released CD, Instrumental/pop/rock/funk)
Nelson Rudiak is a different sort of one man band. Well actually on this album he's almost a one man band...he's joined by a live drummer (Tim "Sully" Sullivan) as well as a two other musicians (Dave Fibiger, Alex Rudiak) on two tracks. But back to the difference... How many solo bands have you heard of that record funk instrumentals with nice juicy saxophone licks? This upstate-New York musician writes and records some amazingly effective upbeat instrumentals that have a real kick. The playing on Winnipegosis is slick and fluid...and the overall vibe is upbeat and effective. This is Rudiak's second full-length CD release and it's chock full of feelgood music that's bound to make you wanna move. The album was named after a small town where Nelson's father grew up in Manitoba, Canada. Readers should note that this does not sound like one man playing (almost) all the instruments. These songs are urgent and vibrant and have real energy. Cool sassy cuts include "BBQ Boogie," "What's The Catch," "Nothing Up My Sleeve," and "Winnipegosis."
Joey Ryan & The Inks - Dennis Lane (Independently released CD, Pop)
Another fantastic pop album from Minnesota's Joey Ryan & The Inks. These guys knocked our socks off with their last album (Well, Here We Are Then). And we've got great news to report...they've followed it up with an even more captivating album chock full of modern pop brilliance. Last time around we compared these guys to Teenage Fanclub, Game Theory, and Big Star (all of which still hold true)...but now we're adding babysue favorite The Hang Ups to the list. And that's probably the best current reference point. The wonderful winding melodies on Dennis Lane recall the very best classic artists from the past, but this band is by no means retrospective in nature. These recordings are presented using only the basics which allows the listener to focus on the main ingredients. After spinning this album only three times, we can safely say that Joey Ryan & The Inks is one of the best pop bands ever. And we'd be willing to bet others are going to feel the exact same way. These songs are right up there in the same league with the comparisons we mentioned earlier. Mesmerizing tracks include "Tell Him Soon," "Jester In The Wind," "The Incredible Mr. Flowers," "Circles In The Sand," and "Northern Lights." The buzz surrounding this band is genuine and well-deserved. This is a MUST HAVE for all fans of great guitar pop. TOP PICK.


The worst thing
That can happen
To a child is
School.
Seth Sherman - When The Moment Is True (CD, Nine Mile, Pop)
Our first impression...MAN WHAT A VOICE...!!! Our second impression...this guy is brilliant. Yup, it doesn't happen that often but occasionally out of nowhere comes something so incredible that we immediately fall in love on the very first spin. And that's exactly what happened here. When The Moment Is True is a true modern pop classic. Seth Sherman is by no means your average generic twenty-first century throwaway pop artist. This man's music has integrity and genuine spirit...and the songs themselves are mindblowingly incredible. The fluid melodies and articulate lyrics are something worth dying for. Seth recorded this album entirely by himself and yet it doesn't have that sterile canned sound of a one man band. This isn't artsy weird stuff. Sherman used mainly conventional instruments to record these tunes. His arrangements are virtually perfect...and the overall vibe is wonderfully positive and resilient. Can't say enough good things about this album...it is a 100% DIRECT HIT. Killer tracks include "God Wrote This Song," "Soft and Sweet," "My Baby's Got A Hold On Me," and "It's Shown Me Nothing." Highly recommended. TOP PICK.


Sick Friend - The Draft Dodger (Independently released CD, Progressive pop)
Sick Friend is the duo comprised of Michael O'Brien (voice, guitar) and Geordie Kingsbury (synth, drums). We were instantly drawn into this album on the first spin...mainly because these two fellows seem to be making music for all the right reasons. That...plus the fact that they've come up with some wonderfully resonant progressive pop songs on The Draft Dodger. These songs don't seem to fit into any particular genre and the sound isn't retrospective nor does it sound much like the average twenty-first century artist. With such a unique sound, it'll be interesting to see how folks react to this band. Will these guys confuse listeners and thus be doomed to 'cool underground status'...? Or will they be immediately embraced as modern underground innovators? Only time will tell. But in the meantime, we hope others will join us in supporting this band and what they're doing because this music is credible and substantial. So...who do they sound like...? Hmmm...that's a very difficult question. We can hear a few slight traces of Sparks that seem to pop up occasionally... Other than that, who knows? All we really know...is that we love this band. Excellent intelligent cuts include "Cottages," "Nothing Tragic," "Masks," and "Millionth Night." Highly recommended. TOP PICK.


Cordelia Stephens - Threshold (Independently released CD, Pop)
Nice, smooth, resonant, mid-tempo melodic pop from Cordelia Stephens. Rather than taking the bizarre artsy approach to music, Stephens is taking a more direct path...writing and recording smooth modern pop that could easily be appreciated by a wide cross section of fans. Cordelia cites Bonnie Raitt, Aimee Mann, and Gillian Welch as influences...and we can hear traces of all of these artists in her music. Threshold will probably be embraced first and foremost by those who are not impressed by confrontational music. Instead of pushing the limits of what music can be, this young artist seems content to simply express herself through conventional sounding music and lyrics...and on Threshold she succeeds admirably. Fourteen classy tunes here with the main focal point being Ms. Stephens' cool subdued voice. This lady can really sing. Our favorite cuts include "Threshold," "The Shapes of London," "Fine Line," and "Drive."
Jesse Thomas - War Dancer (CD, Red Parade Music, Pop)
First impressions can often be deceiving. The cover photo on War Dancer made us question how we were going to feel about Jesse Thomas. It's a peculiar photo that seems purposely unflattering (?)...and it gave us the impression that Jesse hadn't slept for days when it was taken. After slamming War Dancer in our trusty CD player our opinion changed in no time flat. Ms Thomas is a very talented and gifted young artist with an instantly appealing sound and spirit. It took a few spins for this to hit us but in some ways Jesse's music reminds us of 1960s icon Melanie (?!). Thomas has a nice pure voice and she's a gifted songwriter, coming up with eleven classy tunes that seem to come straight from her soul. One thing is for certain...you can expect to hear a lot about this young lady in the very future. Our favorite cuts include "Better Geography," "Song For You," and "Madeline" (this track is particularly beautiful...). Top pick.


Tumbledown House - Fables and Falsehoods (CD, Silent Coyote Music, Jazzy pop)
Tumbledown House is the duo of Gillian Howe (vocals) and Tyler Ryan Miller (jazz guitar). The press release that accompanied this disc described the music as "gritty saloon jazz." That pretty much sums things up. These two folks--along with a host of friends--present smoky jazz/pop tunes with plenty of instrumental improvisation in the background. Fables and Falsehoods is the second full-length release from Gillian and Tyler. They're taking music seriously--since the release of their debut album they've played around 250 shows covering some 20 odd states. It's hard not to dig the cool loose sound of Miller's groovy guitar mixed with Gillian's sultry and inviting voice. The pair have a winning sound and style and they're obviously playing the kinda stuff that people want to hear. Ten classic cuts here including "Windy City," "The Thief," "One Mistake Will Do," and "The Great Escape."
There is nothing
About you that is
Unique and
Special.
Andy Units - Night Light (Independently released CD, Pop)
If you dig bands/artists like Andy Pratt, Barry Manilow, Ben Folds, Depeche Mode, and The Bee Gees...and you'd like to get in on the ground floor where a talented new artist is emerging...we would suggest you check out the debut from Austin, TX-based singer/songwriter Andy Units. Night Light is, for the most part, a one-man project but Andy enlisted some support from a few friends on a few tracks. The main thing that this album makes perfectly clear is that Mr. Units writes some very memorable smart songs...and his lyrics are way beyond average. We rarely hear independent artists delving into this particular style of music for some reason...? It's probably because there's a larger built-in audience for upbeat pop and country and rock. But if folks could hear these tracks we know there's an audience out there for Andy's soft pensive keyboard-based pop. We particularly like the tracks that feature vocal layering ("To Only Think About You," "In The Night") and also the subdued moody sound of "Tenderness." The album closes on a real high with the heartfelt "Ride." Sincere music that was obviously a labor of love...
Viper Creek Club - Hot Lights (Independently released CD EP, Techno pop)
Viper Creek Club is the band/project spearheaded by Mat Wisner. This EP features tracks that should appeal to fans of urban nightlife. Wisner combines various electric sounds to create underground dance music with an edge. He has a nice gritty voice and his songs are instantly catchy and slightly familiar sounding. Six rhythm-driven tracks here including "Because I Know," "Now You're In The Mirror," and "In The Living Room." We particularly like the retro rhythm sounds on this one...
Michael Vlatkovich Ensemblio - An Autobiography of a Pronoun (CD, pfMENTUM, Progressive/jazz/improvisational)
Michael Vlatkovich is a Los Angeles-based composer and arranger...and he is also one of the most prolific and talented improvisational players in California. Vlatkovich has amassed a truly impressive list of accomplishments over the years...not the least of which includes playing with classic artists like Peggy Lee, Brian Setzer, Bryan Adams, Bobby Bradford, Gerry Hemingway, Rob Blakeslee, and Rich Halley (to name a few). Yes, Michael has certainly already cemented his own niche in musical history. But instead of resting on his laurels the man continues to forge ahead with his provocative style of free-form music. On the curiously-titled An Autobiography of a Pronoun Vlatkovich utilizes the skills of a wealth of California's top-notch players...Jeff Kaiser, William Roper, Brian Walsh, Harry Scorzo, Jonathan Golove, Tom McNalley, Wayne Peet, Anders Swanson, Mark Burdon, and Ellington Peet (many of whom have been mentioned and/or reviewed numerous times in these pages in the past). These impeccably recorded compositions are smart, impulsive, moody, cerebral, and inventive. We just can't seem to get enough of the cool modern music on the pfMENTUM label...and this is yet another direct bull's eye. Nine puzzling cuts including "Leg Belly Neon Kill Climb Unaware Pride," "Little Rubber Arrow and Elephant Sandwich," and "Memories Hold My Hand." Peculiar. Recommended for fans of Frank Zappa. Top pick.


Wowser Bowser - Wowser Bowser (CD, Adair Park Recordings, Pop)
Wowser Bowser is the Atlanta, Georgia-based trio comprised of George Pettis, Jake Thomson, and Joe Crabb. We couldn't help but grin when we noticed the press released described these folks' music as "balloonrock" (hyuk hyuk...). Apparently they're fond of balloons and dancing...both of which will become more and more obvious the more you spin this self-titled album. What strikes us most about this album is the fact that this music doesn't fit in the usual twenty-first century mold. These songs sound like they could have been recorded in the 1980s or 1990s...but they definitely don't have that modern digital canned sound that is so common today. The songs are basic pop in some ways...but the arrangements and instruments used are slightly unorthodox...which gives the music an awkward sideways sound that is surprisingly unique and at the same time very...appealing. Although these words don't accurately capture what's going on, in some ways this music sometimes reminds us of a cross between The Church and New Order (?!!). Perplexing cool cuts include "Water Story," "The Garden," "Winter Child," and "To The Pleasant Life!"
Mia Zabelka - M (CD, Monotype, Progressive/modern classical)
Wonderfully mesmerizing and hypnotic stuff from Austria's Mia Zabelka...a lady whose music that can take you to a higher consciousness if you choose to let it. If you're not into the idea of sound as music then M is an album that will probably seem confusing. Zabelka is a young lady who is taking plenty of risks. According to the liner notes her music "...is a continuous exploration of sound and music as physical phenomena, constantly pushing back the boundaries in radical and sometimes provocative performances and compositions." That is an accurate way of summing up what's going on here. Mia uses lots of effects to see how far she can go using the electric violin and voice...and the results are rather far out and spectacular. Zabelka's universe is a curious one in which she seems compelled to push the limits of sound. Some of these pieces are trippy, others spooky, and others downright surreal. These seven compositions are extremely heady and involved...and are only recommended for fans of serious experimental stuff. Cool bizarre cuts include "Korperklangmaschine," "Opus M," "Tenebrae," and "Roter Halbmond." TOP PICK.


A
A Dangerous Method - Original motion picture soundtrack
Miguel Algarin / Albey Balgochian - Soul to sol
All The Right Moves - The monster I've become
American Revolution - Buddha electrostorm
Answers To Nothing - Original motion picture soundtrack: Music by Craig Richey
Danielle Aument - Songs for you
Axel's Axiom - Uncommon sense
B
Backwords - By the neck
Bill Barner - Ten tunes
Bonnie Barnett Group - In between dreams
Ivan "Funkboy" Bodley - Look at that cookie
Bucket Boys - Leavin'
Burning River Gamblers - Burning River Gamblers
Adam Burrows - Tall tales
C
Jeff Campbell - Stop and go
Guy Capecelatro III - North for the winter
Case Theory - Cinematic
Comanchero - The undeserved
Dylan Connor - Primitive times
Copernicus - Live! In Prague
Cornflower Blue - Run down the rails
Crooked Saint - Sweating bullets
D
Trent Dabbs and Amy Stroup - Sugar + The Hi-lows
Peter Daltrey - King of thieves: The best of Pter Daltrey Volume 2
Dare Dukes + The Blackstock Collection - Thugs and china dolls
Darkest Hour - Original motion picture soundtrack: Score by Tyler Bates
Danny Darts - American songwriter
Ryan Davidson Trio - Ryan Davidson Trio
Deep Purple - With orchestra: Live at montreux 2011
Jon DeRosa - Anchored EP
The Descendants - Music from the motion picture
Tony Desimone - The second time around
Disseriph - Disseriph
Doors - Mr. mojo risin': The story of l.a. woman
Drunken Prayer - Into the missionfield
John Du Cann - The many sides of 1967 - 1980
Dumb Blonde - Miss guy
E
Earps - A tribute to Buck Owens: Buckle up!
Elika - Always the light
Empire Escorts - Empire Escorts
EWW Yaboo - So many of the kids b/w Make it fast
Adam Ezra Group - Ragtop angel
F
Tim Foljahn - Songs for an age of extinction
Forbidden Dimension - The golden age of lasers
Forever Her Nighitmare - The rebirth
Bill Fox - One thought revealed
G
Will Galison - Line open
Jose Garcia - Songs for a lifetime
Jackson Garrett - Let sleeping dogs lie
Steve Gates - A bee in her mouth
Jenny Gillespie - Belita
Grannies Club - Wait & see
Nathan Griffin - Nathan Griffin
H
Habit - Lincoln has won
Hard stuff - Bolex dementia
Hard stuff - Bulletproof
Homespun Remedies - Great depression
Russell Howard - Cityheart
Huxter - #2
I
I Melt With You - Original motion picture soundtrack
Insects of the Underground - Mind matter
Iron Lady - Music from the motion picture
Iveys - Days & nights
J
Jack Jeffery - The constant that remains
K
Dave Keener - The easy way
Kid Savant - Drop it on the stereo
Kevn Kinney - A good country mile
L
Josh Levinson Sextet - Chauncey street
Lost Lovers Brigade - Skeletons
M
Joel Meeks - Pouring down
Morning Set - Morning Set
Ken Will Morton - Contenders
Maria Muldaur - Christmas at the oasis: Live at the rrazz room
N
Nearly Beloved - Where's bob
Willie Nelson - Remember Me Vol. 1
Nfected - Karate style 2
Night Genes - Like the blood
Nobox - Hollywood is on fire
O
Old Time Machine / Old Cabin - Split EP
Open Hand - Mark of the demon
P
Painted Blind - Painted Blind
Papa Juke - Out of the blues
Pariah - Original motion picture soundtrack
Doug Prescott - The journey and the deep blue sea
Q
R
Rags & Ribbons - The glass masses
Leandra Ramm - One night with you
Ray Mann Three - Sketches vol. 1
Red Wanting Blue - From the vanishing point
Kate Reid - The love I'm in
Donald Ridings - From the wild EP
Rockabye Baby! - Lullaby renditions of Depeche Mode
Rockdoves - From the birds
Riff Rockit - Riff Rockit
Jeff Root - Fossil rock
Walter Rose - Cast your stone
Rum Diary - Original motion picture soundtrack: Music by Christopher Young
S
17 Pygmies - CIII: Even Celestina gets the blues
65's - Strike hard!
Senayit - Of body
Sexy Accident - You're not alone
Nathan Shaffer - Come bcak america
Lorrie Singer & Bradley Kopp - A deep oasis
Sonolumina - Sonolumina
Sunspot - The slingshot effect
Sweet Interference - The falling in and out
T
Kevin M. Thomas - Intensify
Total Babes - Swimming through sunlight
Tunnel Trees - Cuppa joe
U
Ultra Sex Laser - Christmas!
Ultra Sex Laser - The lego EP
Ultra Sex Laser - Greatest hits
V
Various Artists - Communicating Vessels - 7-inch series Vol. 1
Gordon Vincent - Mechanical breakdown
W
Joanna Weinberg - The piano diaries
Why I Must Be Careful - Honeycomb
Bradley Wik and the Charlatans - Burn what you can, bury the rest...
Jack Wilson - Jack Wilson
Dustry Wright - If we never...
X
Y
Benjamin Yusupov's Viola Concerto - Tango rock concerto
Z
Gina Zavalis
Martin Zellar - The hardways