babysue Store * Donate * Contact * babysue * Jokes * babysue * LMNOP * dONW7 * Poetry * T-Shirts * Review Policies
March 2012 Comics, Poems, Jokes, and Reviews by


aka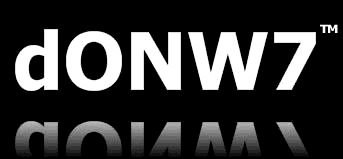 *Top Picks =

* * * * * * * * * * * * * * * * * * * *
Q: What do Washington, D.C. and Hollywood, California have in common?
A: They're both homes to the biggest assholes on the planet.
Q: Does anything matter?
A: No.
Q: Is suicide really the solution?
A: In most cases yes.
Q: How do animals feel about human beings?
A: They hate us.
Q: What is a college education?
A: Worthless.
Q: Who celebrates life?
A: Unrealistic jerk offs.
Q: Who is shitty?
A: Everyone.
Q: Why do old gay men like wearing leather?
A: Because they're pretentious and shallow.
Q: What do you call it when two people engage in any sexual act?
A: Disgusting.
Q: What should you do to a woman after she gives birth?
A: Shoot her.
Q: What do you learn in school that will help you later in life?
A: Nothing.
Q: What does it mean when you throw up blood?
A: It means that you are healthy.
Q: What is the difference between rich and poor in 2012?
A: Poor is good, rich is bad.
Q: What do people do when they're happy?
A: They dismember one another.
Q: What should you do when someone has a heart attack?
A: Upload it to YouTube.
Q: What would Jesus do?
A: He would strip, get stoned, curse, and barf all over his thighs.
Q: Who thinks that alcohol is an acceptable drug just because it's legal?
A: Screwed up retards.
Q: What do you get when you mix melted butter, egg noodles, and feces?
A: A tasty treat that will please the entire family.
Q: Where do dumb fuckers live?
A: Everywhere.
Q: What happens to lesbians when they get old?
A: They get neglected and forgotten.
Q: Was Whitney Houston a desperate worthless old crack-addicted drunk or the greatest singer of our time?
A: She certainly was one but not the other.
Q: How many dimensions does sound have?
A: Twelve.
Q: What happens when you ignore things?
A: They go away.
Q: What happens to you if you can't swim?
A: You drown.
Q: How shitty is the world?
A: Mighty shitty.
* * * * * * * * * * * * * * * * * * * * *
It will rain for months and months
And you can smile.
A small child will get run over by a very large truck
And you can smile.
Earthquakes will cause cities to fall
And you can smile.
Animal species will all become extinct
And you can smile.


And you can smile.
And you can smile.
And you can smile.
And you can smile.
And you can smile a big happy smile.

Civilization will completely decay
And you can smile.
The human race will dry up and blow away
And you can smile.
The Anser - Parking Lot (Book + CD-R EP, Eager Product, Pop)
Oh goodness...goodness, goodness, for goodness sakes... What's GOING ON HERE??? If we hadn't been paying close attention there's a good chance we might've tossed this one aside without giving it much thought. But...because we were paying attention...it didn't take long for this release to have us laughing to the point of insanity. This is a VERY DIFFERENT sort of release with a VERY DIFFERENT sort of appeal. Scanning through the press release, we kept thinking "This can't be real." Well...we were RIGHT. This ISN'T for real...not at all...and therein lies the substance inherent in this very cool and wild underground combination book & CD-R release. The Anser is a "made up" band from the 1980s with lots of "impressive" stories...making them somewhat legendary (at least in the minds of the creative person or persons involved). The CD-R EP is taped to the last torn page of a very cool paperback book featuring various distorted photos of a parking lot and/or hundreds of cheering fans (note that cheering fans play a MIGHTY BIG ROLE here). The 22+ minute CD-R features the band playing to a huge crowd in Solvesborg, Sweden (haw!). Band members Beast (vocals), Stalker (bass), and The Hand (drum machine, sounds) crank out six songs for their adoring "fans". At this point we have to admit that the REAL DRAW here are the lyrics. Whoever created this has a WONDERFUL SENSE OF HUMOR. Rarely have we ever heard such hilarious lyrics...EVER. Here are some of our favorite lines: * Anybody got a question? We're The Anser! . . . I don't know who Don Was was . . . Now she's got wood chips in her brain . . . This song is like buying used panties then finding that those panties are stained . . . The little snippets of Beast talking to the "audience" are alone worth whatever this one costs. The lead vocalist sounds like he may have been influenced by Flip Wilson's Geraldine character... (?). Can't remember the last time we laughed this hard. This project proves one point. If you have great ideas...that's all you really need to succeed. These folks have created something truly different that makes a REAL IMPACT. If you're looking for something serious, be forewarned that you will probably HATE this. As for ourselves...we LOVE it...to DEATH. TOP PICK.


Baby Eagle & The Proud Mothers - Bone Soldiers (CD, You've Changed, Pop)
Regular readers may already know how much we dig music on Canada's ultra-cool You've Changed label. Baby Eagle is the project spearheaded by Steven Lambke who is also the guitarist/vocalist in the band The Constantines...and he's also the co-founder of You've Changed. Bone Soldiers is the fourth full-length release from Baby Eagle. Joining Lambke on these recordings are Ian Kehoe, Nick Ferrio, Will Kidman, and Spencer Burton. The songs on this album are presented in a rough and direct format without all those annoying glossy elements that tend to wreck so many modern recording projects. So...what does this album sound like? Well...imagine Daniel Treacy (Television Personalities) fronting a modern garage band...and you might begin to have some idea. These guys play cool guitar-driven pop/rock tunes while the vocals are kinda subdued and slightly...peculiar. Like most releases we've heard on the You've Changed label this music doesn't immediately grab you. It's the kinda thing that gets way, way better with repeated doses. On the first spin we liked these tunes quite a bit. By the tenth spin...we found ourselves totally immersed in these cool tracks. Top notch compositions include "Bone Soldiers," "Brave Women," "Marching Orders," and "Hurricane Weather." Top pick.


Bend Sinister - On My Mind (CD EP, FU:M (File Under Music), Progressive pop/rock)
Probably far too smart and complex for the average listener, this EP presents five songs that incorporate elements from all over the place. The music of Bend Sinister is a wild hodge podge of different sounds and genres all slammed together into one neat little package. Keyboard player/main songwriter Dan Moxon is one of those guys who seems to have a natural flow of music pulsing through his veins. It'll be interesting to see how folks perceive this band. Will they be embraced as the next big thing? Or will the extremes of the music alienate the average listener? Only time will tell... In the meantime listeners who don't mind the envelope being pushed a bit will get big thrills from tracks like "Give It A Rest," "Got You On My Mind," and "The Road Divided." Hyperactive, complex, and immediate.
Boxer The Horse - French Residency (Independently released CD, Pop)
Canada is full of credible cool artists and bands...so many that it's impossible to keep up with them all. Every once in a while one comes along that really strikes a different chord...and this is one of them. The four men in Boxer The Horse play a peculiar brand of hard pop that doesn't seem to fit in with the general cascade of Canadian bands. Before we go any further we must offer a few words of caution...this band is addictive. After hearing way too many artists who sound very similar to one another or are copying the exact sound of another band, these fellows' music comes across like a refreshing blast of sparkling cold water. Who do they sound like? Well...that's actually somewhat difficult to answer. We can hear tiny traces of other artists at different times...a few that come to mind are The Church, Miniature Tigers, The Kinks, and Ex Norwegian. But the truth is that there isn't any single reference point here to adequately sum up the sound of the songs on French Residency. That's saying something to be certain...but perhaps even more impressive is the fact that these guys pretty much hit the target dead center with all ten tracks here. And they don't all sound alike either. Some tracks rock, some are more poppy, and others are soft and melancholy. But no matter what the sound, the songs have that strange quality that makes them stick in your brain like glue. The vocals are downright spectacular. The more we spin this...the more we fall in love with these tracks. Kickass cuts like "Community Affair," "Rattle Your Cage," "Me & Steve McQueen," "Party Saturday," "Karen Silkwood," and "T. Rex" will sound just as great decades from now. Timeless pop for smart listeners. TOP PICK.


Erik Brandt - The Long Winter (CD, House of Mercy Recordings, Pop)
Erik Brandt is one busy guy. So far he has released eight albums with the band UHQ as well as two solo albums (including this one). And that's just what he does during his off hours. During the day Brandt teaches English and Journalism at Harding High School in St. Paul, Minnesota. Erik's songs tread on that fine line that separates Americana from pure pop. His songs are direct and sound instantly familiar...using mainly traditional instruments that allow the listener to focus on the vocal melodies. It isn't hard to see why so many music fans like this guy. Brandt's songs have a nice warmth and personality and seem to come straight from his heart. He's got a nice masculine voice and he knows how to write tunes that stick. Eleven classy pop cuts here including "Greater Than," "Don't Let It Happen To You," "Wherever You Go," and "Thoughtless."
Edgar Breau - Patches of Blue (CD, Flying Inn Recordings, Folky soft pop)
As soon as we heard the lead track on this album ("Patches of Blue") we were immediately reminded of babysue favorite Roy Harper. Canada's Edgar Breau has a wonderful resonant voice that is surprisingly similar to the classic British songsmith. As we listened further we were even more intrigued by the fact that the songs are also in the same general vein. Up to this point Breau is best known as a member of the band Simply Saucer (he is still a member). In order to offer a different side of his musical personality, Edgar recorded these smart pensive songs that combine elements of folk, pop, and rock. The arrangements are basic and to-the-point...and those smooth velvety vocals are the obvious centerpiece. Patches of Blue is a very consistent album as each and every one of these twelve tracks has something credible to offer. Our initial favorites include "Open Road," "Cry Bitter Rain," and "Dandelion Kingdom."
The Brixton Riot - Palace Amusements (CD, Modern Hymnals, Pop)
The Brixton Riot is the New Jersey-based quartet comprised of Steve Hass (bass, vocals), Matt Horutz (drums), Jerry Lardieri (vocals, guitar), and Mark Wright (guitar). The band released an EP (Sudden Fiction) in 2007 and then concentrated on playing live around the Northeastern United States to develop their fan base. In 2011 they took some time off to record this, their debut full-length album. Recorded at Dave Harman's Arcade Audio and mixed by Frank Marchand, Palace Amusements is a nice thick meaty slice of hard modern pop played with chops. The band keeps things simple here, delivering their tunes with a basic setup using two buzzsaw guitars, bass, and drums. The straightforward approach works...because these catchy tight pop tracks don't need the excesses often brought on by the availability of too much technology. This cool non-stop CD features nice smart powerful pop tracks like "Signal To Noise," "Canvas Shoes," "Ocean Avenue," and "Losing Streak." All of these cuts pack a nice solid punch...

Brad Brooks - Harmony of Passing Light (Independently released CD, Pop)
San Francisco's Brad Brooks has been writing and recording music for several years now...but according to himself and others Harmony of Passing Light is his best album to date (we did not hear the others so we cannot compare and contrast). If you think all musicians living in San Fran are artsy, weird, and difficult then you may be surprised at how accessible and upbeat Brad's songs are. Most of the tracks on this album have great potential as hit singles...and this guy has a really great resonant voice that really adds magic to the proceedings. This album has a nice timeless quality and was created using mainly traditional instruments. We can hear traces of a variety of pop/rock artists including (but not limited to) Queen, Joe Jackson, and (at times) Copeland. Housed in a beautifully designed foldout cardboard sleeve (complete with glossy lyric booklet), Harmony of Passing Light will no doubt remain in the minds of listeners for decades to come. Cool tracks include "Calling Everyone," "Will It Be Enough," and "Exemplary Girl."
Caravan of Thieves - The Funhouse (CD, United For Opportunity, Pop)
New England's Caravan of Thieves began as the duo of Fuzz and Carrie Sangiovanni but soon became a quartet with the addition of violinist Ben Dean and bassist Brian Anderson. The first thing that folks will probably notice about The Funhouse is the absence of electric instruments. These folks write and record highly melodic folky pop with a slight gypsy-esque sound and in their musical universe you won't find electric guitars and synthesizers. That said, it's interesting how electronics aren't even missed here. These four individuals play with a confidence and zest that is instantly appealing and real. The playing is inspired and the vocals always right on target. We were very impressed that the band members only visually appear on one small section of the jacket standing next to a merry-go-round...and even those images are blurred. Fifty clever tracks here including "Live Forever," "Haunt Me," and "Shim Sham."
Why do people
Care about
Things?

People should not
Care about
Things.
Caustic Casanova - Someday You Will Be Proven Correct (CD, Mad Love, Pop)
We dug the last album we heard from this Washington, D.C.-based trio that was released in 2008 (Imminent Eminence). It's taken these guys a few years to record the follow up but it was well worth the wait. Someday You Will Be Proven Correct is a smart and creative blast of hard modern rock played with conviction and skill. Caustic Casanova is comprised of Francis Beringer (bass, vocals), Michael Wollitz (guitars, vocals), and Stefanie Zaenker (drums, vocals). But just cuz they're a mere trio don't think you're going to hear a thin wimpy sound. These three musicians pack a powerful punch and their overall intensity is more mindblowing than bands twice their size. But this isn't just volume for the sake of volume. These songs are smart, intricate, and surprisingly complex...often employing some very unusual instrumentation and peculiar time signatures. After spinning this a few times we can certainly see why it took some time to write and record these compositions...a great deal of thought, time, and skill was obviously poured into these tracks. Killer powerhouse drums...pile-driving bass lines...precise difficult guitar riffs...and vocals that really kick. Who could ask for anything more? Mesmerizing cuts include "The Space Needle," "Snake In The Grass," and "The Unfathomable Heart." Way cool...
Ceremony - A New Order Tribute (Double CD, 24 Hour Service Station, Pop)
This professionally prepared double CD is being released to benefit a children's charity in memory of Factory Records orchestrater Tony Wilson. Here's the great news. You're not going to hear well-known artists who you already know all-too-well...the recordings on these two CDs feature virtually unknown artists offering their versions of classic New Order tunes. That is particularly appealing for the same reason that we generally prefer films that feature unknown actors and actresses. Because these covers really were recorded by artists who love the music, these tracks end up sounding a helluva lot more sincere and real than they otherwise would. Beginning with a spoken word introduction from Peter Hook, listeners are then treated to thirty-one tracks featuring intriguing interpretations from acts like Yes But No, Kites With Lights, Sunbears!, Johnny Parry, Sibling, The Sheaks, History, and The Milling Gowns. Plenty of totally groovy vibes here...and a great reminder of how great New Order songs still sound today...
Chrome Cranks - Ain't No Lies In Blood (CD, Thick Syrup, Hard rock)
We have seen and heard some of the most unlikely reunions and comebacks over the past few years. But we have to admit we were mighty surprised to see a new album from the guys in Chrome Cranks (we weren't aware of the fact that the band was actually revived in 2009). It's taken them awhile to create this new batch of recordings but it was worth the wait. It's been about 15 years since the band's last album was released...but from the sound of this CD you'd never know it. Instead of softening their sound or relying on technology, these guys recorded these tunes using only the most basic ingredients...choosing to let their raw energy be the main focus. And there's plenty of it here...these rip-roaring tracks are primal and intense...played with the conviction of musicians many years younger who have just learned the basics of how to play. This album features the classic line-up of Peter Aaron, William G. Weber, Bob Bert, and Jerry Teel. This will no doubt be a fan pleaser. Great to hear these guys making real music that hits so damn hard. Only about 36 minutes' worth of music here...but all rocks like hell. Kickass cuts include "I'm Trash," "Star To Star," and "Lover of the Bayou."
Ann Claire - Honkytonk Princess (CD + DVD, Prosody, Country/pop)
Although based upon her life story Ann Claire seems like an unlikely candidate for a country/pop star, this young lady is already on a sure path to success. Instead of the usual poor country girl who grew up in rural Tennessee, Claire was born to parents with money. She has lived all over the world and went to college in California before deciding to devote her life to music. Her big break came when she was selected to star on the E! reality television show Love Is In The Heir. The show dealt with Ann's real life struggles about giving up other things in life in order to concentrate on a career in music. In the end music won out. Honkytonk Princess is Ann's debut album and it features the kind of highly melodic upbeat country pop that fans love. True to the claim of the press release, the overall sound is similar to Dolly Parton and Shania Twain. Ms. Claire wrote or co-wrote eight of the twelve songs. They're all super slick and polished and have that Nashville sound that fans clamor for. Cool reflective potential hits include "Better Girl," "Good Enough," "Way That I Do," and "Somewhere." Housed in a 100% recycled digipak sleeve...
Andy Collins - Closure (CD, Angel Air, Pop)
The debut full-length solo release from Andy Collins who was previously in the well-loved British band The Storys. Unfortunately The Storys are no more--the band split up in June 2010 leaving the individual members to ponder their future. Rather than waste time Andy made the wise decision to continue treading forward, eventually coming up with Closure which was seemingly titled as a reaction to the split. While we're sad about the demise of The Storys we actually can't be too incredibly weepy...because Closure is an absolutely wonderful pop album full of beautiful flowing melodies and vocals that are out-of-this-world. Mr. Collins isn't exploring unknown territory here or trying to reinvent music and that's part of what makes this album so classy and satisfying. Using only the basics, this man and his friends have come up with a collection of modern pop classics that will surely stand the test of time. The songs are heartfelt and never have that phony emotional content that ruins so much American pop. We've played this one about a dozen times now...and each time it just sounds better than the last. Killer soulful pop cuts include "Believe," "The Flow," "You Say Nothing," "Something New," and "Only One Right." Closure will easily end up being one of the best pop albums to be released in 2012. Highly recommended. TOP PICK.


Cousins - The Palm At The End Of The Mind (Vinyl LP & Cassette, Saved By Vinyl, Garage rock/pop)
We're actually reviewing a promo-only CD-R of this one because it is only being made available commercially as a vinyl LP and cassette. In this age of digital clarity and perfectionist recording, a band like Cousins easily stands out from the pack. The folks in this band play a very direct raw style of modern garage rock using only the essentials...relying on songs and playing skills rather than technology in order to get their point cross. This Canadian trio is comprised of Aaron Mangle, Leigh Dotey, and Pat Ryan. This short album (only just over 30 minutes long) features raw rockers as well as more pensive subdued cuts. Strong songwriting abounds here which makes for some rather interesting underground modern rock excitement. Intriguing cuts include "Jules," "Baby," "Thunder," and "Die." Neat stuff!
Jacob Deaton - Tribulation (Independently released CD, Jazz)
Jacob Deaton is a classy jazz guitarist based in Atlanta, Georgia. Atlanta is a city that isn't usually associated with jazz music despite the fact that there has been an active jazz community there for decades. In addition to writing and recording solo, Deaton is also in The Justin Chesarek Quintet and his own The Indie Revenge. On Tribulation Jacob is joined by Akeem Marable (alto saxophone), Nick Rosen (piano), Craig Shaw (bass), and Justin Chesarek (drums). There's a great deal of spontaneous improvisation going on in these cool classy cuts as these guys drive their way through six provocative tracks. Deaton's fluid sassy guitar work is often highlighted but he by no means hogs the spotlight...all of the instruments are featured prominently. Tribulation is slick and sultry...and ultimately delivers top notch material that should appeal to a wide cross section of jazz lovers. Kickass cuts include "Tribulation," "Eclipse," "Sharp Edges," and "Sketches of Trane." Top pick.


Desario - Mixer (CD, Test Pattern, Pop)
The second full-length release from Desario...and it's a keeper. These folks write and record upbeat underground guitar-driven pop that has a great deal in common with British and American bands in the 1990s. The songs on Mixer feature strong gliding melodies, toe-tapping rhythms, and vocals delivered with just the right amount of restraint. The folks in this band were previously in other bands including Holiday Flyer, California Oranges, and Rocketship...but it seems that this is the one that they will probably be remembered for. Produced and engineered by Mike Yoas, Mixer features close to 50 minutes' worth of positive upbeat pop delivered with direct precise style. Cool refreshing tracks include "Cement Sneakers," "Develop Destroy," "Victoria Island," and "June." Housed in an ultra-cool cardboard foldout sleeve that features some great photos of a big ol' rubber band ball. Test Pattern is such a cool label, you should be on the lookout for anything they release...
Gene Ess - A Thousand Summers (CD, SIMP, Jazz)
Funny...but we can't remember the last time we heard a jazz guitar player who was Japanese? Judging by the cool classy sounds on this album that seems like a real shame. Originally from Japan where he was considered a child prodigy, Gene Ess now lives in the Unites States. He has studied classical music at George Mason University and graduated from Berklee College of Music in Boston. Sharing the spotlight with Ess on this album are Thomson Kneeland (bass), Gene Jackson (drums), Nicki Parrott (vocals), and James Weidman (piano). These folks feed off one another beautifully on these slick well-executed tracks. Gene and his pals give off totally classy vibes here, as they present their interpretations of ten classics. These recordings sound very much like what these five folks probably sound like when they play live. There's plenty of open space here that allows the listener to focus on the precise talents of the players. Our favorite cuts include "I Didn't Know What Time It Was," "So In Love," and "Charade."
Them what is
Driving of
Expensive car
Is person worthy
Of to receive
Mean and hateful
Behavior.
Factories - Together (Independently released CD, Pop)
The debut full-length release from Phoenix, Arizona's Factories...the trio comprised of Bryan Marscovetra (guitar, vocals), Audra Marscovetra (keyboards, vocals), and Mike Duffy (guitar, keyboards, beats). Together features ten instantly hummable upbeat tracks full of cool keyboard sounds, nice fluid melodies, infectious rhythms, and totally cool vocals. These three individuals write and record music that could appeal equally to casual music fans and fans of the underground. The songs are melodic and smart but they don't have that artificial sound that ruins so many modern recording projects. Many of these songs remind us of early 1980s techno pop when analog sounds ruled. The more we spin this album...the more appealing the songs become. Every tune has something credible to offer but our own particular favorites include "Canada," "Hey Kid," "Couldn't Be Darker," "Pressure," and "Together." Housed in a beautiful foldout cardboard sleeve complete with mini-poster/lyric sheet. Cool smart stuff...
From Straight to Bizarre - Zappa, Beefheart, Alice Cooper and LA's Lunatic Fringe (CD, Sexy Intellectual / Chrome Dreams, Documentary)
A fabulously insightful and entertaining documentary about one of the most incredible labels and time periods in music history. Because albums released on Frank Zappa's Bizarre and Straight labels are so near and dear to our ugly little hearts, we approached this one with some serious reservations. Was this going to be another annoying documentary with pretentious jerks bragging about the old days? Or would it have something worthwhile to offer? Fortunately the latter is true...and boy oh boy does this one offer A LOT. This lengthy documentary (lasting 161 minutes) sheds an incredible amount of light on two of the greatest record labels of all time as well as the inner workings of the creation of the music and the minds of the musicians themselves. If you never delved into artists like Captain Beefheart, early Alice Cooper (before success hit), The G.T.O.'s, Wild Man Fischer, and Zappa himself...after viewing this you'll probably want to get your hands on everything that was released on these labels. There were other artists on the roster but these were by far the most interesting. For a few years Frank was pretty much the king of the freaks in California...and he used his influence and power to expose the world to some truly absorbing characters who were making some of the most far out music ever. What impresses us most about this documentary is the selection of the people interviewed. The folks adding their opinions and thoughts (which includes Pamela Des Barres, John French, Jerry Lawson, Jeff Simmons, Essra Mohwark, Miss Mercy, Kim Fowley, Bill Harkleroad, Ben Watson, Barry Miles, Mark Paytress, Billy James, and Ritchie Unterberger) do so without coming across like annoying know-it-alls or condescending rock critics. It's almost like everyone involved in the project was involved because they truly recognize and appreciate the impact that this segment of music history has had on so many people. You get a wealth of different perspectives here from historians and critics...folks involved in the music business...and some of the musicians themselves. We particularly like the fact that Dennis Dunaway and Neil Smith (of the original Alice Cooper band) are featured prominently discussing the early days before the band became famous. The documentary ends with a fact that is perhaps the most staggering one of all. When you consider the fact that some of the early releases on the Bizarre and Straight labels feature some of the most important recordings in history...it seems bewildering and tragic that some of the music still remains unavailable (except for the original vinyl releases which were only pressed in limited quantities). We can only hope that From Straight To Bizarre makes more folks aware of these lost treasures...which will hopefully eventually force reissues of all of this material to the public. [Interesting that Zappa's wife wasn't included in this documentary...heh heh heh...] Some of the greatest albums of all time were on Frank's labels...Beefheart's Trout Mask Replica and Lick My Decals Off, Baby...Alice Cooper's Pretties For You, Easy Action, and the first pressing of Love It To Death (which was later re-released by Warner Bros.), An Evening With Wild Man Fischer, The G.T.O.'s Permanent Damage, Jeff Simmons' Lucille Has Messed My Mind Up...sheesh, these are some of the best albums ever recorded in the late 1960s and early 1970s (!!!). A truly riveting and mind-blowing view... TOP PICK.


The Grey - Original Motion Picture Soundtrack by Marc Streitenfeld (CD, Lakeshore, Soundtrack)
The Grey is an adventure film (based on the short story "Ghost Walker" by Ian MacKenzie Jeffers) that stars Liam Neeson. The story revolves around a group of men who are stranded in Alaska after their plane crashes. They are then forced to survive using their wits as a pack of wolves stalks them. We haven't seen the film yet...but after spinning this we can report that Marc Streitenfeld has done an amazing job of creating smoothly orchestrated compositions that truly convey the feeling of being in a cold wilderness. The overall mood here is somber, still, and slightly hypnotic. Sixteen tracks that clock in at just over 35 minutes. From what we're hearing, initial reviews of the film itself are somewhat mixed. Chilling icy tracks include "Writing The Letter," "Walking," "Running From Wolves," and "Alpha."
Greylag - The Only Way To Kill You (CD EP, Ninth Street Opus, Pop)
Greylag is the duo of Andrew Stonestreet and Daniel Dixon. Prior to making Portland, Oregon their home base Stonestreet was living in West Virginia and Dixon was living in Kentucky. The two met through a mutual friend and began playing music together but it wasn't until they moved to Portland that they really began to focus on their career. There they have quickly become a local favorite and their shows tend to sell out. This EP is quite a debut...featuring nice smooth folky progressive modern pop with some totally fantastic vocal harmonies. Andrew and Daniel write smooth pop music that could be described as classic in nature but the songs are actually much more adventurous than such a description might imply. If this is any indication of where these guys are heading in the next few years our guess is that they're going to receive unanimous praise from all over the world. Seven tasty tracks here that clock in at just over 25 minutes. Our favorite cuts are "Into The Woods," "Tiger," "Outgrown," and "Winter White." Slated for release on May 1, 2012... Extraordinarily nice stuff. Top pick.


Don Harvey - Light Shines Through (CD, Freedom, Progressive)
If Don Harvey were to write a complete resume it would be chock full of a wide array of impressive artists and contacts from his numerous contributions to music over the years. Up until a few years ago Don spent most of his time playing drums for other artists (the list is amazing...) and running a recording studio. But as he reached his 50s he "...made the choice to re-connect with the child (still) within..." and began composing music. Light Shines Through is his second full-length release (his debut A Dance In Red was released in 2009). It contains compositions that incorporate sounds and ideas from jazz, classical, pop, progressive, and more. Mr. Harvey seems to enjoy creating music that doesn't fit within the confines of a specific genre...and on this album he succeeds admirably. He surrounds himself with only the best in terms of musicians...and chooses the right folks to give his music a spectacular overall sound. Joining Harvey on this album are Stefano Intelisano, Steve Bernal, David Broza, Ruthie Foster, Kullen Fuchs, Glenn Fukunaga, David Grissom, Kevin McKinney, Jud Newcomb, Ephraim Owens, and Roberto Riggio (whew!). Breathtakingly original creations include "Allen's Studio," "Whirl," and "Between Lightning." Intriguing music executed to perfection... Top pick.


You cannot
Read what is not
There.
Hooked On Number Ones - 100 Non Stop Hits (CD, Angel Air, Pop)
Hmmm...we had to think about this one a bit before coming up with what to write...(???!!). If you remember the "Hooked On..." album series from the 1980s then you may have some idea of what to expect here. The series basically took familiar songs and re-strung them together as a medley for no reason other than to make money. As a result, those albums had canned, corny, strange, artificial qualities that most music fans would consider to be unbearable. And, to be honest, a lot of folks may consider Hooked On Number Ones to be just that. Again, to be honest, parts of this album are gruelingly difficult to hear...but it's a great reminder of how good and how bad some hit singles actually were (haw!). But the strange phony qualities end up being what make this release stand out...because over the past few years we have never received anything even remotely like this for review. This project was produced by Geoff Morrow who is best known as a member of the band Butterscotch (a babysue favorite) as well as the songwriting trio Arnold, Martin, and Morrow (also known as Ammo...another babysue favorite). Interestingly, lots of notable musicians were involved in this curious project including Paul Brooks, Mitch Dalton, Andy Pask, Mike Harvey, Paul Spong, Simon Gardner, Jamie Talbot, Rick Taylor, Vicki Brown, Tony Burrows, Sue Glover, and more. True to the claim of the title, fragments of 100 hit tunes are crammed onto these four medleys. What may perhaps be most interesting to American listeners is the fact that many well known hits are interspersed with other totally unfamiliar tunes that weren't even the least bit successful in the United States. More than a mere oddity...this is a curious reminder of some of the stuff that folks were listening to in the 1980s... This is so ultra-normal that it sounds very...strange...
Jenifer Jackson - The Day Happiness Found Me (Independently released CD, Soft folky pop)
If you've heard one too many overproduced artists whose music has been tweaked to perfection way too much for your taste...you may very well enjoy the warm human sound of Jenifer Jackson. This Austin, Texas-based artist has been making music for several years but despite her numerous accomplishments (and they are many, indeed...) at this point in time she is still relatively unknown. But folks who have heard and appreciated her seem to be genuinely affected by her music. Jenifer's songs are soft and subdued and feature only the essential ingredients in order to make them work. At the heart of her music are those vocals...those warm resonant vocals that are obviously driven first and foremost by a love of music. Supporting Ms. Jackson on this album are Chris McQueen (guitar, vocals, Rhodes), Chris Jones (upright bass), and Jason Mercer (upright bass). Twelve beautifully executed tracks here including "The Missing Time," "Whispering Words" (our favorite), "In Spring," and "The Beauty In The Emptying." Captivating music with a conscience.

B.A. Johnston - Hi Dudes! (CD, Mammoth Cave Recording Co., Pop)
Even though he's been writing, recording, and playing music for years, somehow up to this point in time the strange musical universe of Canada's B.A. Johnston has escaped us. And that's a shame because this guy is obviously one of the truly genuine obscure oddities on our planet. He has rightly been compared to Jonathan Richman and Daniel Johnston...but the comparisons only give you a general idea of where this unique man is coming from. Like Jonathan and Daniel this fellow plays songs that are rough oddball stream-of-consciousness compositions that are far outside the normal boundaries of pop music. But B.A.'s world is a world in which he grovels in fast food restaurants, bad television shows, and everything in the world that most folks might consider completely...boring. But when the words are delivered from B.A.'s lips they are anything but. When this guy hits the nail on the head he really hits it dead center...and he can be so funny that you'll find yourself laughing out loud along with his crazy lines of thought. What we like best about this guy is that he's so damn warm and friendly. Hell, after listening to him for a few minutes you really get the feeling that you actually know the guy. This album is a bit of a hit and miss affair...but the hits are well worth treading through the misses for. Mr. Johnston's lyrics are nothing short of FANTASTIC. We never heard him before. But after hearing this we'll never forget this totally groovy and handsome damn fella. We are now bona fide B.A. Johnston fans for LIFE.
People who are
Kinky are real
Grotesque and
Stinky.
Michael and the Lonesome Playboys - Last of the Honky Tonks (Independently released CD, Pop/country/honky tonk)
If you're sick and tired of the technological slick pop that's passed off for country music these days you may very well be mighty impressed by the cool genuine vibes coming from Michael and the Lonesome Playboys. A few years back Michael Ubaldini's career was off to an incredible start...he found himself on a quick path to major success. But in 2009 he was diagnosed with endocartitis which made it impossible for him to stand or use his left hand. It seemed as if his career in music might be over but...miraculously...Ubaldini eventually overcame these obstacles and now he's back in the game for the long haul. Last of the Honky Tonks was recorded directly to analog tape with no overdubs added...which means the sound you hear is the actual sound of Michael and his band playing. Such a refreshing change of pace from folks seeking perfection. This fourteen track album has a nifty genuine sound and was obviously a labor of love. Smart toe-tappers include "The Last Honky Tonk," "Highway Ghost," "Shambles," and "The World Ain't What It Used To Be."
Praise the Magic Wonder.
Marvel at the Magic Wonder.
Follow the Magic Wonder.
Support the Magic Wonder.
Grow tired of the Magic Wonder.
Then cover the Magic Wonder
With dirt.
Carly Maicher - Hiding (Independently released CD-R, Folk/pop)
The first thing that caught our attention about this release was the sleeve...the CD is housed in a beautiful cloth sleeve hand-screened by the artist. We didn't realize it at the time but the cover tells you a great deal about the music on Hiding. Canada's Carly Maicher is a young lady whose music has a truly genuine spirit. She isn't jumping on any bandwagons. She's isn't utilizing the latest technology to push the boundaries of music. And she's obviously not making music out of a desire for fame and fortune. Maicher seems driven by inspiration and a genuine desire to express herself through music. These subtle cool tunes are centered around a gently plucked/strummed guitar and the main focus is on lyrics and keen vocal melodies. Carly has a great voice and she comes across sounding truly inspired on all eleven tunes here. Hard to believe this is a debut. These mature well-crafted tunes are obviously the first step on what will surely be a long and rewarding career. Our favorite tracks include "What I Wanted," "Tundra," "My Mountain, and "I Can't Hide." Top pick.


The Minor Leagues - North College Hill (CD, Data Was Lost, Pop)
The Minor Leagues is a seven piece pop band based in Cincinnati, Ohio. North College Hill was named after lead vocalist Ben Walpole's hometown and it is also the main topic involved in the songs. Considering the fact that they're an underground pop band, these folks write and record some surprisingly accessible music that could appeal to a wide range of listeners. The songs feature nice crisp melodies and you can easily understand the lyrics. Cool light orchestrated arrangements are a big part of this band's sound. They don't over arrange and overlayer their songs...but there's quite a bit going on musically that makes for a rather interesting roller coaster ride. These songs have a smooth classic sound and they were created using mostly traditional instruments. We'd be willing to bet that these folks are already hugely popular in and around Cincinnati. Cool wispy pop cuts include "Ghost Maps," "Lucky Girls," "Secret Codes," and "Home."
Miss Massive Snowflake - Like A Book (CD, North Pole, Pop)
We knew there was something that seemed slightly familiar about this band...and it ended up being the fact that bandleader Shane de Leon was formerly in the cool-as-hell Portland-based band Rollerball. Despite the fact that the band Miss Massive Snowflake is overall somewhat more accessible...don't expect easy listening because you won't find it here (!). Shane and his bandmates Jeanne Kennedy Crosby, Andy Brown, and Jacopo Andreini play music that teeters into lots of varied terrain including pop, rock, jazz, experimental, and progressive. Fans will end up scratching their heads trying to pick possible influences and/or references points here. The compositions on this album have a cool exploratory sound that reminds us of early new wave artists from the late 1970s and early 1980s. Ten kickass cuts including "Candlestick Nails," "Early Onset," "Burn, Baby Burn" (our favorite), and "Oh, The Pageantry." Cool stuff from a different universe...
Nabiha - More Cracks (CD, Sony Music Entertainment Denmark, Pop)
Super slick modern dance pop from Danish-African pop/soul vocalist Nabiha Bensouda (who usually just goes by her first name). Her debut album Cracks was released in February 2011 and transformed her into somewhat of a superstar in Denmark, Germany, and Poland. Before beginning the process of transferring some of that success to the rest of the world, Nabiha wanted to do a bit more work on the album...so Cracks was re-edited and renamed More Cracks. And now she's on a mission to take the world by storm. That shouldn't be too difficult. The songs on More Cracks are just the kind of slick danceable pop that folks love. And this young lady has a wonderfully inviting smooth voice that pushes her music to a whole other level. Nabiha's music has already been featured through a variety of different outlets and she's made numerous television appearances. So you can bet your big red booties that it's only a matter of time before she catches on in the United States and elsewhere. The first single is "Trouble"...so listen for it. Other cool tracks include "Sound Of My Gun," "Cracks In The Concrete," and "Midnight Blues."
Octoberman - Waiting In The Well (CD, Saved By Vinyl, Pop)
The fourth full-length release from Canada's Octoberman. The band is driven by the songwriting skills of Marc Morrissette...a young man whose soft, pensive, subdued folky pop tunes are catching on quickly in Canada and in the United States. An unfortunate event occurred during the recording of this album. Midway through Marc developed a vocal polyp that required surgery which prevented him from singing for five months. Not the greatest thing to have happen when you're recording an album (!)...but in this case it might have provided just the right amount of perspective in order to make the tracks work. Waiting In The Well is an introspective album. The songs are reserved and subdued...sometimes sounding rather straightforward...and at other times seeming slightly peculiar. Marc has an unusual voice that adds a lot of extra zest to his music--he sorta warbles in a loose manner that is strangely absorbing and real. Although these are pop tunes, they are not the rigid predictable slop that most folks associate with modern pop. The arrangements are basic and appropriate...and the songs have a nice loose feel. Ten groovy tracks including "Waiting For Christine," "Burning Sun," "Falcon Song," and "Eddie and Rita."
Oh-OK - The Complete Reissue (Vinyl LP, Happy Happy Birthday To Me, Pop)
Just when you think you have everything a band has ever recorded...something new comes along that eclipses what has come before. If you never heard of this band before, you owe it to yourself to discover one of the most cute novelties of the 1980s. Oh-OK was the short-lived band that was comprised of of Linda Hopper and Lynda Stipe (along with whomever else they chose to play with at the time). The band was together only for a short period in the early 1980s before they went onto other things. But during that brief period they made music that was way ahead of its time. We were turned onto the band by way of the DB records release the Wow Mini Album EP (Danny Beard was definitely the man in Atlanta with his fingers on the pulse at the time...). The debut was a delightfully odd little 7" vinyl single that didn't fit in at all with anything happening at the time. Strange childlike minimalistic pop that, at the time, probably sounded quite primitive to most people. Linda and Lynda followed this up with the Furthermore What EP which, although certainly a must have, didn't quite match the bizarre attraction of the debut. This vinyl LP collects all the material from those releases, adding five tracks recorded live at the Peppermint Lounge in 1984 plus two additional tracks recorded in 2011. Although not very successful in the 1980s Oh-OK has become something of a cult favorite over the years. This one's likely to sell out so if you want a copy you'd better GRAB IT. Includes a card for a free download of the record. This band's material still sounds as fresh and vibrant today as when it was recorded many years ago... Top pick.


Paper Beat Scissors - Paper Beat Scissors (CD, Forward Music Group, Pop)
Paper Beat Scissors is driven by the songwriting talents of Tim Crabtree...along with a long list of notable musicians lending their talents. Listening to this album the first time we couldn't help but be reminded of The Blue Nile. Crabtree's smooth (mostly) subdued tunes...and particularly his voice...remind us in many ways of the classic band from the 1980s. His voice is also occasionally similar in some ways to Jon Anderson. Whoever he does...or doesn't...sound like...Crabtree has a great voice that serves as the perfect centerpiece for his smart pensive pop songs. Most of these tunes are soft in nature but there are points where things get kinda crazy (the intensity in "Keening" sure surprised us!). Tim's music is quickly being embraced in underground circles around the globe so it won't be long before he has a large and devoted following. Get in on the ground floor now. Eleven cool cuts here including "Ends In Themselves," "Forgotten," "Keening," and "Let Me In."
Li proodi.
Li fa proodi teel,
Teel fractir bik.

Bik fa groi,
Groi kawmla.
Kawmla fi
Proodi.
Red Tails - Original Motion Picture Soundtrack: Music Composed by Terence Blanchard (CD, Sony Classical, Soundtrack)
Nice lengthy soundtrack CD featuring compositions by jazz trumpeter and five-time Grammy winner Terence Blanchard (plus four additional tracks by various artists). Blanchard is no stranger to the world of soundtracks...he playing already appears on around fifty or so (!). We can honestly say we won't be seeking out this film because it deals with two topics we don't care for...war and overcoming discrimination. But as we've said many times in the past, you don't have to love a film to appreciate the music...and this is definitely one of those cases. This CD features an overwhelming amount of material...twenty-eight tracks composed by Blanchard...and it closes appropriately with four songs from Harry James & His Orchestra, The Andrews Sisters, Maxine Sullivan & Her Orchestra, and The Ink Spots. Terence provides a big orchestrated sound here with plenty of tension and excitement threaded into the material. Classy and classic soundtrack music with brains.
Scan Hopper - 2 (CD, Simplexity, Pop)
The second album from Austin, Texas-based band Scan Hopper. This band has seen a good bit of changes happen since the release of the debut self-titled album a fear years back. Since that time songwriter Scott Hopkins has expanded the band to include Brian Purington (guitar), Ryan Nelson (drums), David Thomas Jones (bass), and Rachael Shaw (vocals, keyboards, percussion). 2 is an adventurous album that treads in a variety of musical genres and styles. Some of the songs are soft and pensive, others somewhat psychedelic, others thick and heady, and others somewhat direct. Because of the unpredictable nature of these songs (you never know what sound or style will pop up next) it is difficult to compare these songs to other artists. Thirteen tracks here including "Landlocked," "Wave," "Jules 2," and "...Still Present..."
Sissy say he like Sheleika.
Sheleika say she like Fraz.
Fraz say he like Bo-Twink.
Bo-Twink say she like Bobo.
Bobo say he jass
Dono.
Underworld: Awakening - Original Motion Picture Score: Music by Paul Haslinger (CD, Lakeshore, Motion picture score)
Awakening is the fourth in the series of the hugely popular Awakening films (this one's in 3D). Paul Haslinger composed the music for this one...so you can bet your booties it's mesmerizing stuff. The first 22 tracks feature smooth, startling, creepy, and eerie compositions that are bound to be a perfect match for the visuals in the film. The disc closes with three pop/rock tracks from Blue Stahli, Aesthetic Perfection, and Angelspit. We've become increasingly drawn to big orchestrated film scores over the past few years. Haslinger has to be one of the best composers out there, creating smart articulate creations that tickle the brain and cause definite emotions in the mind of the listener. Hard not to resist beautiful tracks like "The Purge," "This Is Not One Of Us," "Reanimation," and "Reclaiming the World." For best effect, turn this one up L-O-U-D. Killer stuff...recommended. Top pick.


Do you know
How unique and
Special you are?

Not very much.
Not very much
At all.
Verskotzi - Lesson Learned (CD EP, Chased By Flying Monkeys, Pop)
Regular readers are probably already aware of the fact that we're not crazy about EPs. When you can get well over an hour onto a CD in most cases it seems like a waste of resources and space to only offer a handful of songs. But occasionally an EP arrives that is well worth the time and effort...and this is one of those times. Minneapolis, Minnesota's Joey Verskotzi is a wonderfully entertaining up-and-coming singer/songwriter who seems to be on a sure path to success. He writes great soaring pop compositions and has a voice that is ultimately to-die-for. This guy's career is already on fire...his music has been licensed for several television shows...so it's only a matter of time before he has legions of followers. Five classy cuts here including "Give It A Rest," "Silver & Gold," and "Foundation." Cool inventive modern pop with heart and soul.

Noam Weinstein - Clocked (Independently released CD, Pop)
Wow. What a classy independent release. Noam Weinstein has got it all. He writes great songs...he's super handsome...has a wonderful voice...and a totally fantastic sense of humor. This, his latest, was produced by Mike Viola (who has also worked with Candy Butchers, Rachael Yamagata, and Dan Bern)...and it features twelve tracks that--in a perfect world--would all be hit singles. The paragraph in the press release that tells the story of how Weinstein and Viola met (in an elevator, no less) is priceless. Noam sounds something like a more subdued pensive Elvis Costello and some of his melodies remind us of Martin Mull's early songs from the 1970s. The songs on Clocked have a great genuine sincerity that we rarely hear out there in the world of music. Instead of coming up with canned songs, Weinstein seems to let music pour out of his soul. His lyrics sound genuine and inspired...and the subtleties of his voice are wonderfully warm. The album cover features Noam in a boxing ring with a grandfather clock and a referee. For some reason the cover matches the feel of the music perfectly...playful yet serious...hard hitting yet gentle...a man who is beating out time... The more we spin this one the more we love it. Cool smart cuts include "Kill Me Again," "Birthday," "Ugly," and "After A While." Nothing but solid keepers here. Top pick.


Whitejacket - Hollows and Rounds (Independently released CD, Pop)
Up to this point in time Chris McDuffie is probably best known as one of the backing musicians in Robert Schneider's Apples In Stereo. But McDuffie and Schneider eventually decided to go their separate ways which probably ended up being best for both parties. The curiously-titled Hollows and Rounds features wonderfully upbeat piano-driven pop that sounds something like a cross between Stackridge and The Beach Boys. These songs have some definite 1960s vibes going on and yet...there's enough of a modern sound to keep this album from coming across sounding retro or dated. It's probably because Chris writes such strong melodies that it wouldn't really matter what the decade or genre was. These well-crafted recordings are focused around very strong vocal melodies...and the sound is rounded out by no less than nine additional friends/musicians offering some support. These thirteen songs are all resounding successes, each on its own specific terms. McDuffie has a great unforced voice that is a perfect fit for his compositions. We can't get enough of cool cuts like "Versus Angel," "Walkin' Blues," "Dregs," and "Like It Warm." Some waaaaaaay groovy stuff here... TOP PICK.


World Blanket - 2012 (CD, No Applause, Pop)
Michael Pomranz is the man behind the project / band World Blanket. Begun in 2005, Michael's intent was to "...bridge the gap between Nirvana and Electric Light Orchestra." That's a rather interesting goal...and the songs on 2012 are at least as puzzling and intriguing as such a statement might suggest. Instead of coming across like another generic twenty-first century pop artist, this man's songs are decidedly different and slightly peculiar. His songs are infused with plenty of violins and a cool Martin acoustic guitar that once belonged to an uncle who was arrested for drug trafficking (?!). There's a nice balance here of songs that are accessible and some that veer into some more obtuse territory. Some notable folks join Pomranz on this album including Katherine Fong (violin), Dean Moore (bass), and Jonathan Flax (drums). This name of the album was chosen because writer/philosopher Terence McKenna has predicted a "major transformative event is due to occur on December 21, 2012." We really dig Michael's cool reserved vocal style...and we're also wild about the strange lengthy experimental track that closes the album ("2012 (Side B)"). Inventive stuff with a warm underlying coolness... TOP PICK.


You don't eat
When you
Die.
A
A Dangerous Method - Original motion picture soundtrack
Age/Sex/Occupation - This side of the fence
Miguel Algarin / Albey Balgochian - Soul to sol
All The Right Moves - The monster I've become
Amenities Package - Out of phase
American Revolution - Buddha electrostorm
Answers To Nothing - Original motion picture soundtrack: Music by Craig Richey
Richard Anthony - Love is the power
Danielle Aument - Songs for you
Avengers - Avengers
Axel's Axiom - Uncommon sense
B
Backwords - By the neck
Bill Barner - Ten tunes
Bonnie Barnett Group - In between dreams
Ivan "Funkboy" Bodley - Look at that cookie
Alisa Boniello - Lovestruck
Anna Borges & Bill Ward - Receita de samba
Crystal Bright & The Silver Hands - Muses and bones
Bucket Boys - Leavin'
Burning River Gamblers - Burning River Gamblers
Adam Burrows - Tall tales
C
Caltrop - Ten million years and eight minutes
Jeff Campbell - Stop and go
Guy Capecelatro III - North for the winter
Case Theory - Cinematic
Celeste - Ready to fly
Comanchero - The undeserved
Dylan Connor - Primitive times
Copernicus - Live! In Prague
Copernicus - Victim of the sky
Cornflower Blue - Run down the rails
Crooked Saint - Sweating bullets
D
Trent Dabbs and Amy Stroup - Sugar + The Hi-lows
Peter Daltrey - King of thieves: The best of Pter Daltrey Volume 2
Dare Dukes + The Blackstock Collection - Thugs and china dolls
Darkest Hour - Original motion picture soundtrack: Score by Tyler Bates
Danny Darts - American songwriter
Ryan Davidson Trio - Ryan Davidson Trio
Deep Purple - With orchestra: Live at montreux 2011
Jon DeRosa - Anchored EP
The Descendants - Music from the motion picture
Tony Desimone - The second time around
Disseriph - Disseriph
Doors - Mr. mojo risin': The story of l.a. woman
Drowned In Meaning - Drowned In Meaning
Drunken Prayer - Into the missionfield
John Du Cann - The many sides of 1967 - 1980
Dumb Blonde - Miss guy
E
Earps - A tribute to Buck Owens: Buckle up!
Yelena Eckemoff - Forget me not
Elika - Always the light
Empire Escorts - Empire Escorts
EWW Yaboo - So many of the kids b/w Make it fast
Adam Ezra Group - Ragtop angel
F
Tim Foljahn - Songs for an age of extinction
Forbidden Dimension - The golden age of lasers
Forever Her Nighitmare - The rebirth
Bill Fox - One thought revealed
G
Will Galison - Line open
Jose Garcia - Songs for a lifetime
Jackson Garrett - Let sleeping dogs lie
Steve Gates - A bee in her mouth
Jenny Gillespie - Belita
Grannies Club - Wait & see
Nathan Griffin - Nathan Griffin
Katie Guthorn - Why not smile?
H
Habit - Lincoln has won
Hard stuff - Bolex dementia
Hard stuff - Bulletproof
Homespun Remedies - Great depression
Russell Howard - Cityheart
Huxter - #2
I
I Melt With You - Original motion picture soundtrack
Insects of the Underground - Mind matter
Iron Lady - Music from the motion picture
Iveys - Days & nights
J
Jack Jeffery - The constant that remains
Karen Johns & Company - Peach
Mike June - Exile on wilson street
K
Dave Keener - The easy way
Kid Savant - Drop it on the stereo
Kevn Kinney - A good country mile
Susan Krebs Band - Everything must change
L
Josh Levinson Sextet - Chauncey street
Light - 1102/2011
Light the Black Skye - Looking out looking in
Lost Lovers Brigade - Skeletons
M
Manooghi Hi - Silence
Joel Meeks - Pouring down
Morning Set - Morning Set
Ken Will Morton - Contenders
Maria Muldaur - Christmas at the oasis: Live at the rrazz room
My Furious Frenzy - Venus on fire
N
Nearly Beloved - Where's bob
Lucas Nelson - Wasted
Willie Nelson - Remember Me Vol. 1
Thea Neumann - Lady and the tramps
David Newberry - No one will remember you
Nfected - Karate style 2
Night Genes - Like the blood
Nobox - Hollywood is on fire
O
Old Time Machine / Old Cabin - Split EP
Oliver Dawson Saxon - Motorbiker
Open Hand - Mark of the demon
P
Painted Blind - Painted Blind
Papa Juke - Out of the blues
Pariah - Original motion picture soundtrack
Poor Young Things - Let it sleep
Porter Draw - California widow
Doug Prescott - The journey and the deep blue sea
Projection - While you were out
Q
R
Rags & Ribbons - The glass masses
Leandra Ramm - One night with you
Ray Mann Three - Sketches vol. 1
Reanimation - Giants hide among us
Red Moon Road - Red Moon Road
Red Wanting Blue - From the vanishing point
Kate Reid - The love I'm in
Donald Ridings - From the wild EP
Rockabye Baby! - Lullaby renditions of Depeche Mode
Rockdoves - From the birds
Riff Rockit - Riff Rockit
Jeff Root - Fossil rock
Walter Rose - Cast your stone
Rum Diary - Original motion picture soundtrack: Music by Christopher Young
S
17 Pygmies - CIII: Even Celestina gets the blues
65's - Strike hard!
Sad Little Men - I'll be the octopus
Senayit - Of body
Sexy Accident - You're not alone
Nathan Shaffer - Come bcak america
Lorrie Singer & Bradley Kopp - A deep oasis
Sonolumina - Sonolumina
Starglins, TN - Heartache in 4/4 time
Sunspot - The slingshot effect
Sweet Interference - The falling in and out
T
Kevin M. Thomas - Intensify
Tiger! Tiger! - Cut them where they bleed
Total Babes - Swimming through sunlight
Tunnel Trees - Cuppa joe
U
Ultra Sex Laser - Christmas!
Ultra Sex Laser - The lego EP
Ultra Sex Laser - Greatest hits
V
Various Artists - Communicating Vessels - 7-inch series Vol. 1
Logan Venderlic - Logan Venderlic
Frank Viele - Acoustic vudu
Gordon Vincent - Mechanical breakdown
W
Joanna Weinberg - The piano diaries
Whitelake - Enter the haggis
Why I Must Be Careful - Honeycomb
Bradley Wik and the Charlatans - Burn what you can, bury the rest...
Chris Willis - Premium / Songs from the love ship v. 1
Jack Wilson - Jack Wilson
Wishes and Thieves - Forest fire EP
Tommy Womack - Now what!
Dustry Wright - If we never...
X
Y
Benjamin Yusupov's Viola Concerto - Tango rock concerto
Z
Gina Zavalis
Martin Zellar - The hardways